Chicago: Fire to return to Soldier Field
source: StadiumDB.com; author: michał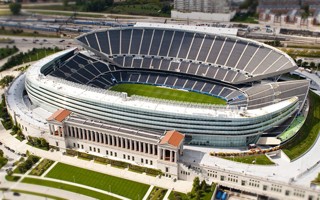 When their new stadium first opened in 2006, it was a showcase of how MLS was to look. Just over a decade later, Chicago Fire need a relaunch in order to escape mediocrity. Soldier Field might be the answer.
When Toyota Park (now SeatGeek Stadium) opened in 2006, after 1.5 years under construction, it represented the very ambition of MLS: purpose-built stadium small enough to provide decent atmosphere, one Chicago Fire severely lacked during their tenancy at Soldier Field. The giant NFL stadium, though reconstructed thoroughly, looked very bad with crowds of 17,000 people and over 40,000 empty seats. Can you even call it a crowd with such occupancy?
Meanwhile, the new MLS stadium wasn't even built in Chicago proper, rather in Bridgeview, a south-western outskirt. Meant to address the suburban consumer, this 20,000+ seater was built in what is formally a village, with population at 16,500.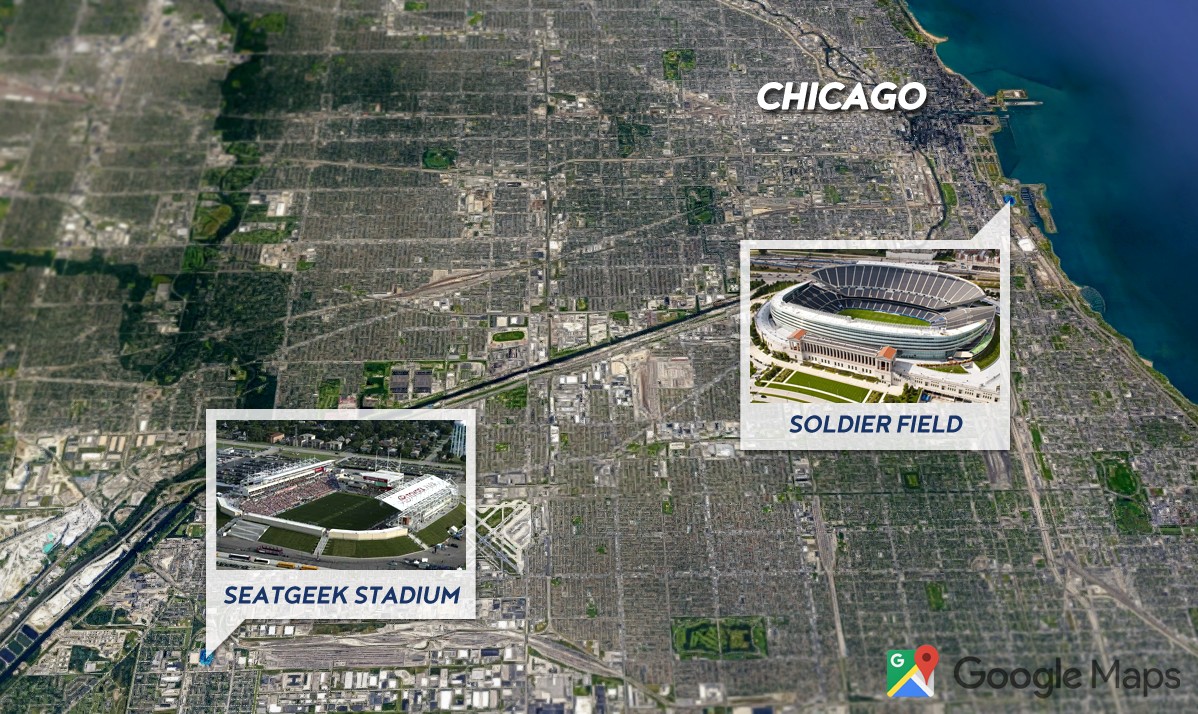 Construction cost of $98 million was covered by local authorities. Not from their own budget, of course, they went into quite heavy debt. According to official estimates, the ground was to repay itself and become a catalyst that would boost Bridgeview's profile and tax revenue. None of the above have happened and the reveue, be it from football, concerts or additional commercial activity, isn't just underwhelming, its insuffucient to cope with induced debt.
SeatGeek Stadium didn't do much good for Fire, either. While their final attendances at Soldier Field were of some 17,000, in Bridgeview the team rarely manages to draw similar numbers. Bridgeview has extremely limited public transportation and road connections are far from perfect as well. In recent seasons the Chicago MLS franchise was nearly at the bottom of the league in terms of turnout, almost every time. The number for 2018 is just 14,806, second lowest throughout MLS.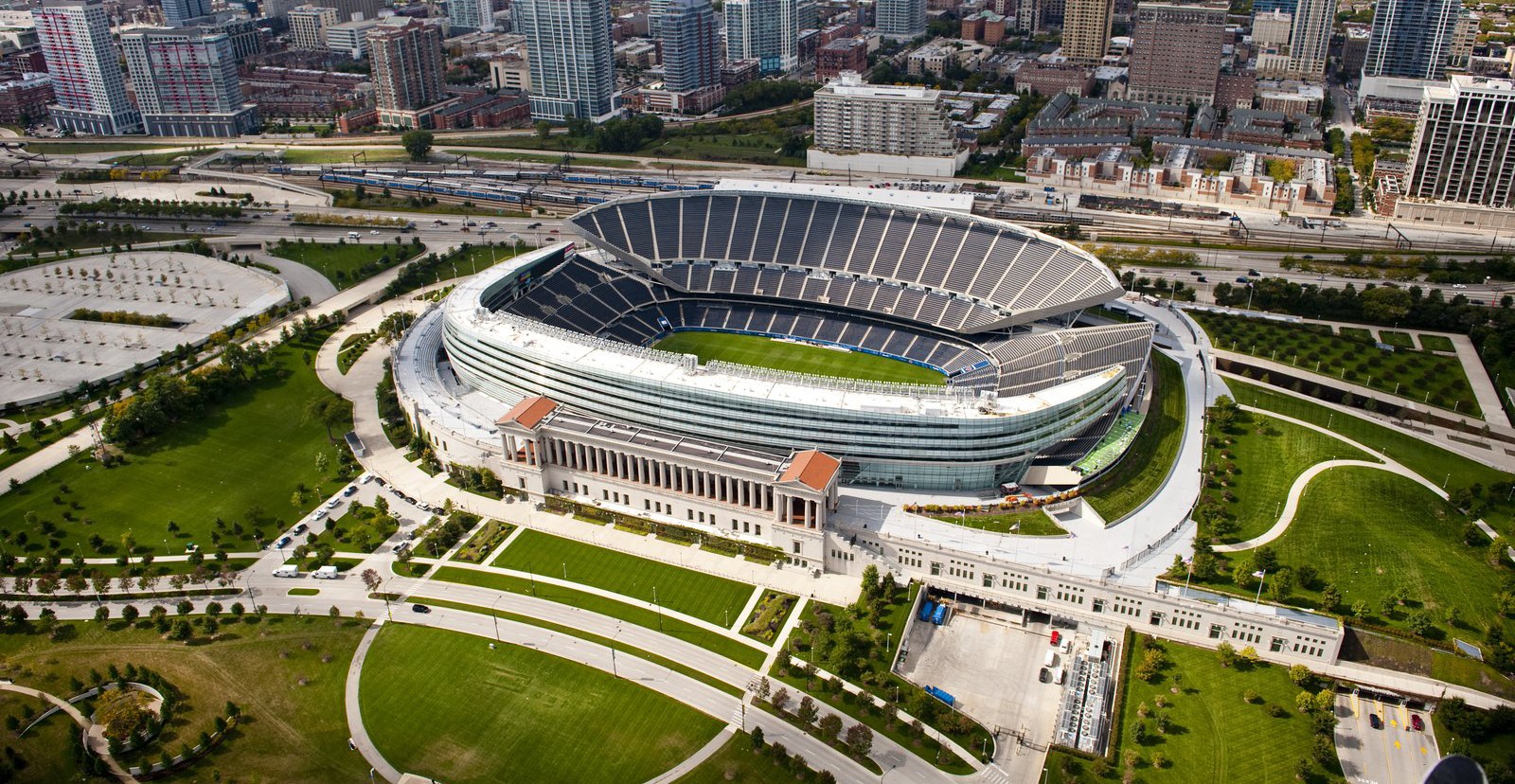 Photo: City of Chicago (cc: by-nc-sa)
For Bridgeview the stadium became a burden rather than asset as further debt had to be taken in order to cover revenue shortfalls. The village has now accummulated over $260 million of debt and its credit rating has been downgraded to junk level in 2017. Local residents feel it painfully as real estate tax has doubled and Bridgeview wasn't among the more affluent suburbs of Chicago to begin with.
Can Soldier Field save the day?
Latest additions to MLS have easily outshined not just Chicago, but most of the league. Atlanta United could match some of the top European sides despite being barely a couple years old. FC Cincinnati had to increase their stadium capacity before beginning construction, now planning a size of 26,000.
Similar increase has happened in Nashville, even though their new stadium is still only rendered, not one piece of foundation has been laid. And then there's Seattle Sounders, whose prolonged success at an NFL stadium has shifted the view of MLS' independence from larger major league stadium.
With new stadia opening literally every year, Chicago's MLS status is deteriorating season after season. Even the transfer of Bastian Schweinsteiger and progress on the field in 2017 weren't enough to create more of a buzz around the football team.

Fot: Jamie Smed (cc: by)
That's why current co-owner of Fire Joe Mansueto (acquired 49% of shares in 2018) has been lobbying for a relaunch, similar to that pursued by former Columbus Crew owner Anthony Precourt, now establishing Austin FC. In the case of Chicago relocation to a different state would be pointless, but a second attempt at buying into Chicago's huge market may prove successful.
Especially when attendances overall are moving towards the 30,000 margin and the consumer profile has shifted to a more urban public, Soldier Field seems a more viable option. Most likely any such relocation would include a thorough rebranding, possibly even change of name, especially since its digital presence was weakened by the successful TV series Chicago Fire.
While it sounds enticing, Chicago Fire are bound with their contract to remain in Bridgeview until 2036. Even more, any second MLS club in Chicago (should Fire fold and relaunch) is also bound to use SeatGeek Stadium as its base.
Thankfully, several independent sources suggest the club and city are in talks about a buyout from the contract. The proposed amount that might be satisfying for Bridgeview is reported to be at just over $60 million. It would bring major relief to the city and not impede finding a viable operating model for SeatGeek Stadium. The relaunch might happen sooner than one might expect, possibly this year.