StadiumDB Newsletter: Issue 66 - let the competition begin
source: StadiumDB.com; author: michał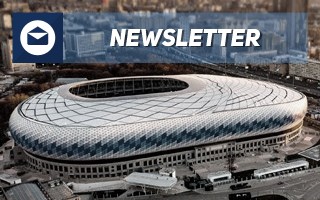 After December hiatus our Newsletter is back and with some exciting news. You are hereby the first ones to find out when Stadium of the Year selection will take place this time. There's also a lot of news to digest as we haven't selected the most interesting ones for over a month.
The below content is what we're sending out as our weekly newsletter. Subscribers have had this information, including announcement of Stadium of the Year dates, for a couple of days now. If you also wish to get a weekly digest of our top news and sometimes a little bit extra, be sure to subscribe via the blue box above.
As is tradition, January is the month when we prepare to give you our Stadium of the Year vote. It's already the ninth edition of the award and it's going to an exciting one, even if fascinating projects of Tottenham, Dynamo Moscow or the failed Cup of Nations in Cameroon were pushed to another year and will not be qualified. As in previous years, we will ask you to name the most worthy stadiums opened in 2018. Entries will be accepted between Jan 23 and Jan 30.
Following verification and possible addition of stadia not covered on StadiumDB can take a couple days. That's why the Popular Vote will begin on Sunday, February 3. It will then last until and including March 3. The Jury Award will be voted on within the same period and winners in each category will be announced before March 10. Exciting time ahead!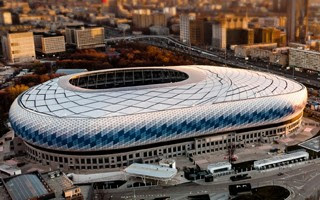 Yes, in case you missed it in late November, VTB Arena cannot be nominated to this year's award due to its opening being postponed until early 2019. The stadium has been completed, however, and becomes Russian Premier League's latest addition, making Moscow truly a city of modern stadia!
Another piece of breaking news comes from Zurich, where supporters of both derby rivals can finally await a proper home! FC Zurich and Grasshopper Club are both celebrating the outcome of late November referendum in which Zurich citizens gave a green light to their new stadium. A football-specific 18,000-seater will be built on the site abandoned by Hardturm stadium over a decade ago. No public money will be spent, too.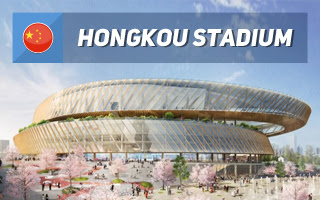 We've also published a wide palette of new designs in December for your enjoyment. And we mean it, a couple of them are sensational. Our favourite would likely be the proposed Hongkou Stadium master plan in Shanghai, which would transform China's first professional football stadium into a sustainable leisure hub for all. In Qatar the long-awaited Lusail Iconic Stadium design was unvealed and it's... as lavish as you'd expect. Levante old stadium's transformation is a different thing, very modest and rational. Not bad at the same time, surely! Further good news comes from Melbourne, where a new football team is being set up and has its stadium greenlighted already.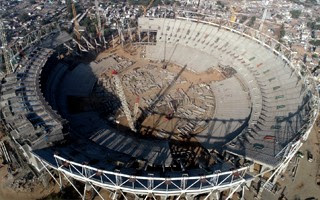 We also covered by far the largest stadium currently under construction, soon to be able to hold 110,000 seated fans. It's cheap, it will serve cricket players primarily and should be ready by the end of 2019 already. The Motera Stadium in Gujarat is a sight to behold indeed!
The wonderful Bordeaux stadium, which you may recall as one of very few holders of our Stadium of the Year title, isn't getting great press nowadays. The building has so far failed to get out of the red and forecast seems quite poor. The issue of its future management is already being discussed within the city council despite private consortium still holding on to the task.
Somewhat surprisingly, by far the most read piece of news in recent weeks was that of Estadio Jorge Luis Hirschi aiming very high. It may become the very first football venue to receive the EDGE certification for efficient and sustainable buildings. While the certificate hasn't been granted just yet, the process is ongoing. Fingers crossed!