New design: Hongkou was never so beautiful
source: StadiumDB.com; author: michał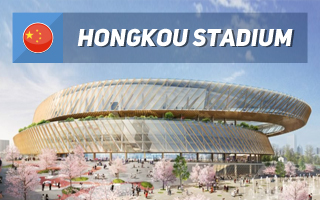 What is Hongkou? More imporant question is what it will become in a few years. According to plan commissioned by the Hongkou District Planning Bureau, this will be one of Shanghai's best leisure destinations.
Hongkou is not just a name of Shanghai's major district, it's also a legendary name in Chinese football. This is where the first professional football stadium was built not that long ago, in 1999. With the sport developing rapidly in China and the district transforming as well, it's now planned that Shenhua's home ground has to change. First, it will grow. Second, perhaps more importantly, it will become a true sports and leisure hub of Shanghai.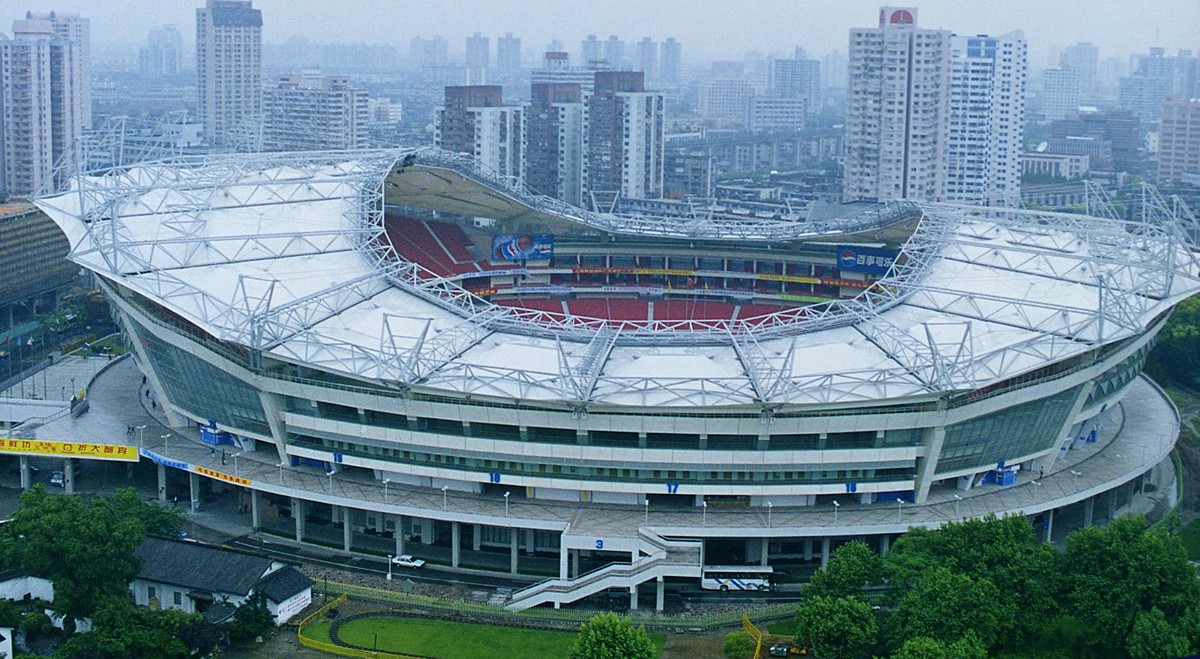 © Birdair
International bureau Sasaki drew the master plan which would almost literally pull the green Luxun Park onto the stadium. Hongkou is to become and extension of publicly available leisure spots, increasing the Luxun green area by 36%. Special focus was put on pedestrian traffic, which is to lead visitors seamlessly through the entire complex.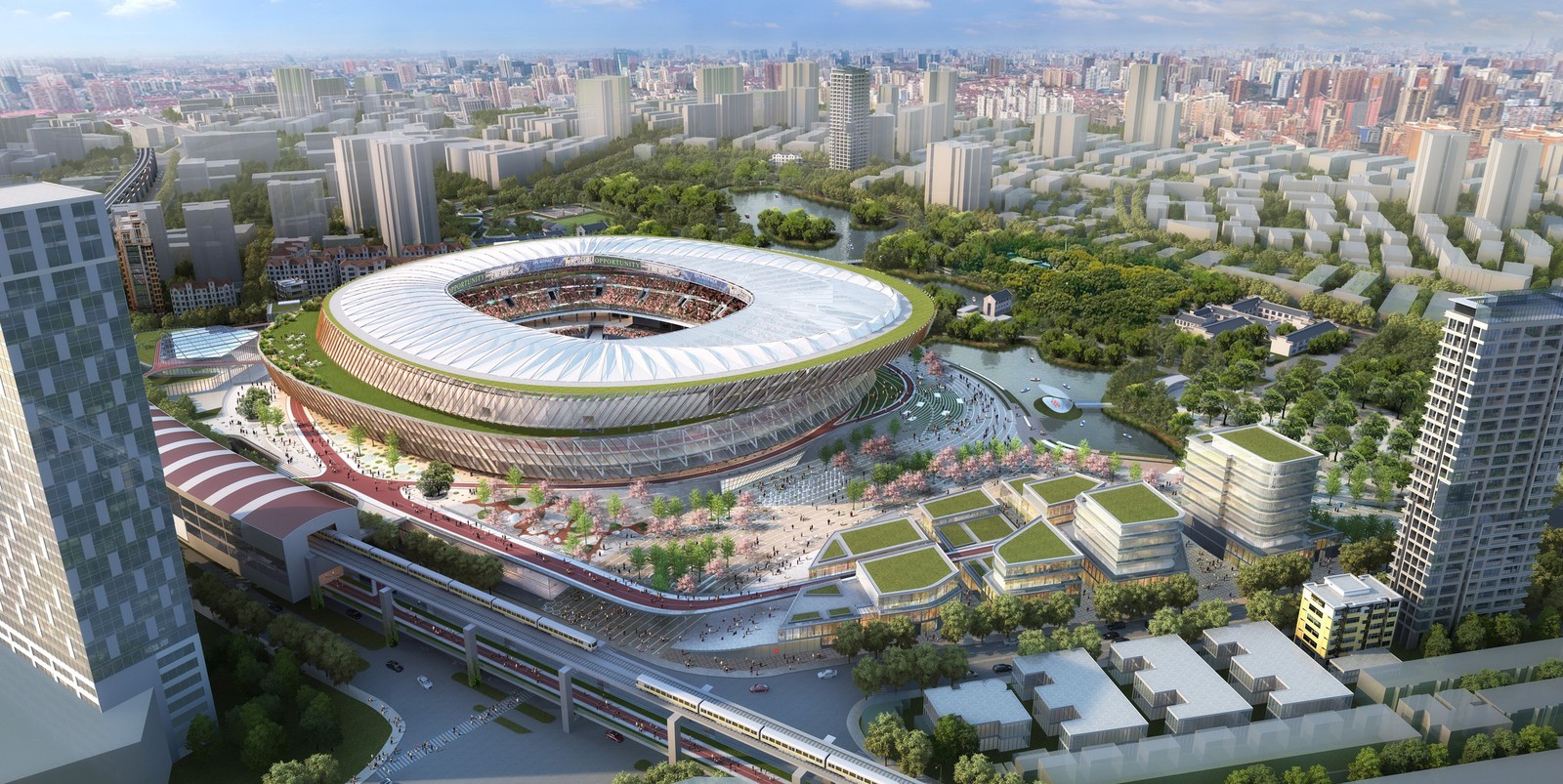 © Sasaki
In order to reach the latter goal, a whole new level of pedestrian tracks will be created, referred to as the midline. It's above road traffic and ground level but below the elevated railway tracks. A skywalk of sort, which allow locals and visitors to go through up to 2 km without any traffic or stairs. The midline will be connected to Hongkou's new elevated platform, which will become its main pedestrian concourse, open to all and without unnecessary fencing.
Part of the skywalk will be installed underneath the railway track, bringing the unused space to life, while improving access to new facilities also planned within the area, as well as the railway station and two subway lines running nearby. This comes as a means of promoting public transport among visitors.
There's also quite a lot to get to as numerous new venues are planned around the stadium. A commercial complex of 18,000 m2 (including retail, offices and hotel), a civic/community complex (7,800 m2) and the largest part: 19,900 m2 of accessible sports facilities including a natatorium, indoor sports halls and open air facilities.

© Sasaki
Though aesthetically the stadium will look nothing like it does today, it should be noted that vast majority of its 1999 concrete frame will remain in place even with significant reconfiguration of the auditorium. The upper ring of seating will be cut and a third tier added on top. In total, capacity should reach 50,000 and thus be between 15,000 and 18,000 above current level.
Even more impressively, the new stadium program includes 116,000 m2 of floor space, which will go far beyond traditional toilet/catering/hospitality areas. It will include open-space sports halls inside, public-access green viewing decks and an absolutely stunning cantilevered panoramic restaurant on top, which will offer both an overview of the stadium inside and park area around it.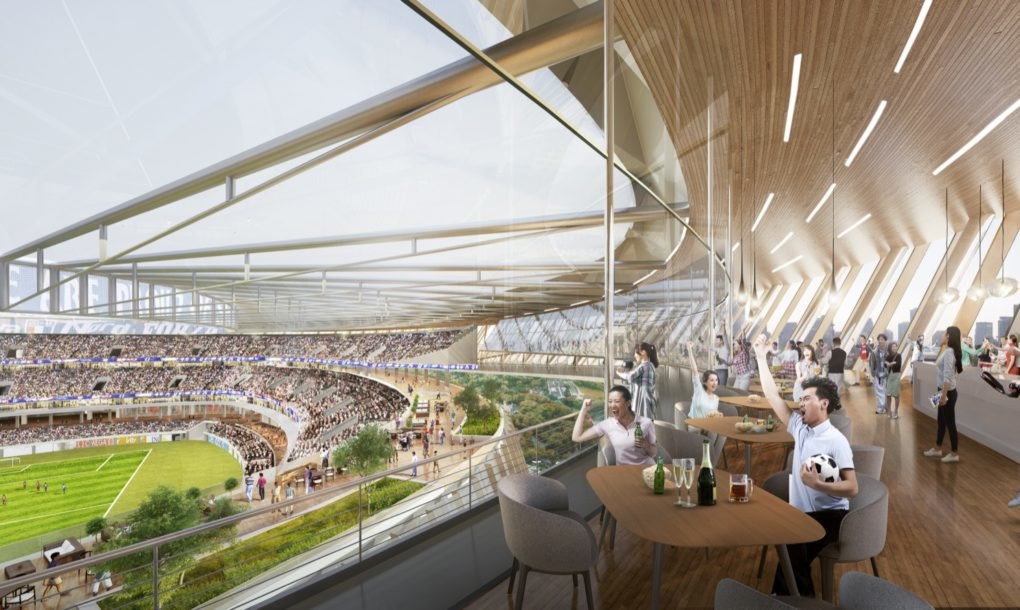 © Sasaki
All of this will form 9 floors of facilities enclosed in a dynamic, attractive architectural form. Divided into two rings, the stadium should embody competetiveness. Each of the rings will be cambered in a different direction, visually 'pulling' the stadium in opposite ways. The lower ring will extend to the north west and house the above-mentioned indoor sports facilities (for basketball, tennis and more), while the upper ting extends into the park in the south east, making the panoramic restaurant literally hang above pedestrians below.

Looks and function isn't the end yet. The stadium is also designed with sustainability in mind. Some of its features are almost traditional today, like canisters collecting rainfall for use within the stadium. Others aren't as common.
Passive ventilation and microclimate are to be used to keep proper conditions inside. Opening towards the park, the stadium should intake cooler air from green areas and water canals, while releasing hot air created by fans. Perhaps most notably, the building will be clad with digital glass, which can regulate its opacity and thus control the amount of sunlight and heat getting inside. It also can become a giant screen for people outside, displaying broadcasts and coming alive at night.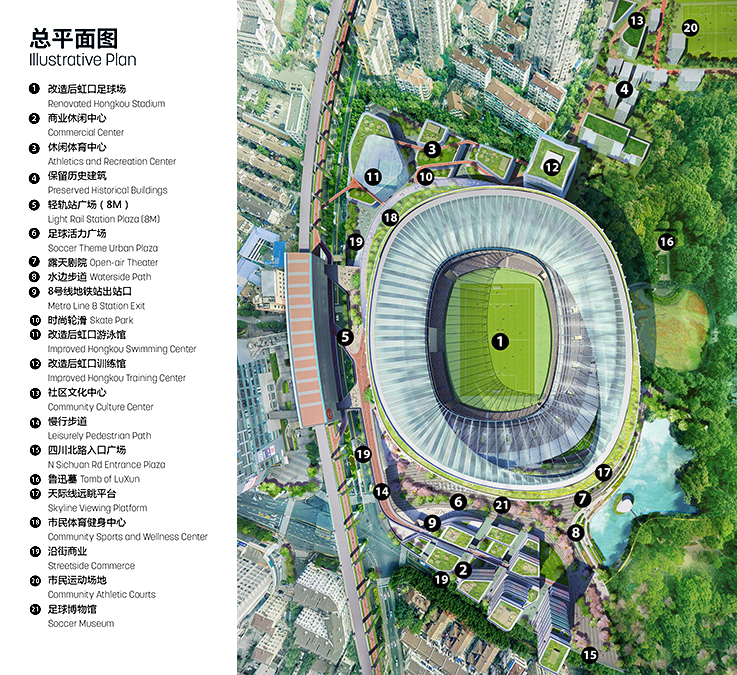 © Sasaki