New design: Qatar finally shows Lusail Stadium
source: StadiumDB.com; author: michał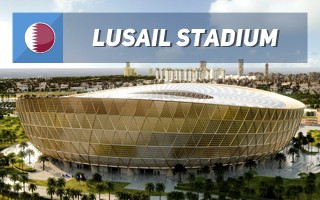 And it's not half as impressive as one would have thought. It was supposed to be the most iconic, most elaborate, most thought-through design for the 2022 World Cup. If it wasn't for the build-up and secrecy, it would have been a really satisfying launch.
During the past weekend the Qatari Supreme Committee for Delivery and Legacy finally revealed the official design of Lusail Stadium. Or Lusail Iconic Stadium, as it's been described in its early days. But it's hardly as iconic as we were led to believe over the past few years.
The national stadium in Qatar will be one of key landmarks of Lusail, the brand-new city north of Doha. It was subject to speculation for years, ever since the Qatari bid to host the 2022 World Cup.
It was then proposed that the canopy offering shade to spectators could become first in world history to completely retract in the evening, making the venue entirely open-air. That feature proved unfeasible eventually, so we didn't really expect to see it.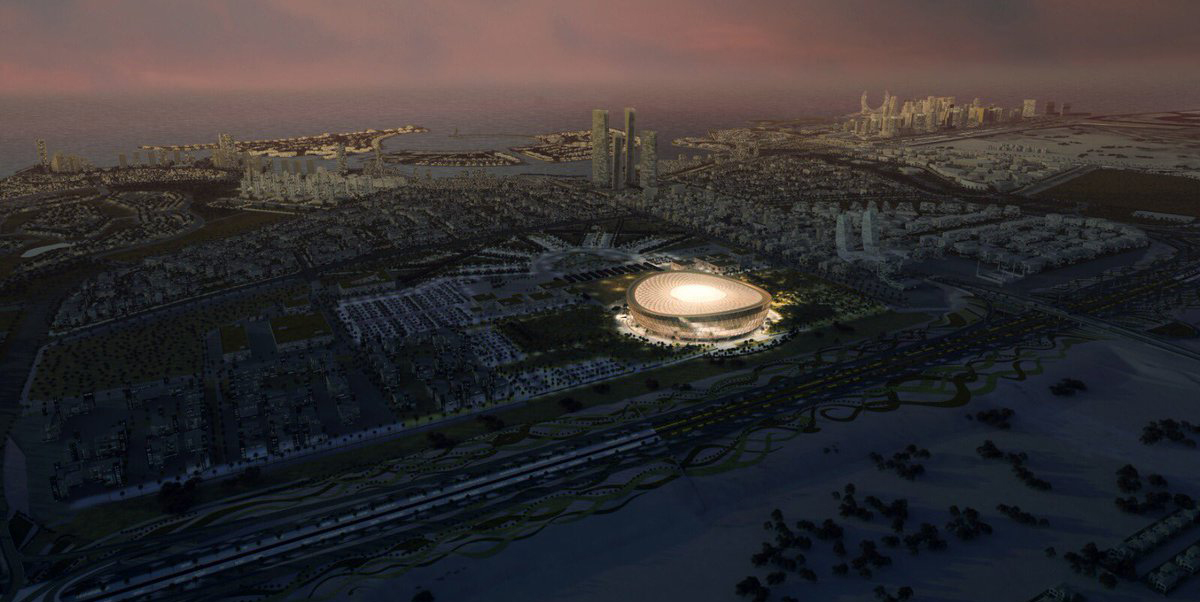 © Supreme Committee for Delivery and Legacy
Uniquely in World Cup history, the stadium's final concept was held secret extremely long. This happened for a couple reasons, one of which was the uniquely high expectations from local authorities with regard to aesthetics and architecture. After all, if you dismiss all of the world's leading architects and launch one more competition for the design, you have to expect a lot. Another reason is the overall secrecy surrounding the Qatari tournament, filled with non-disclosure agreements even in areas where they're not at all warranted.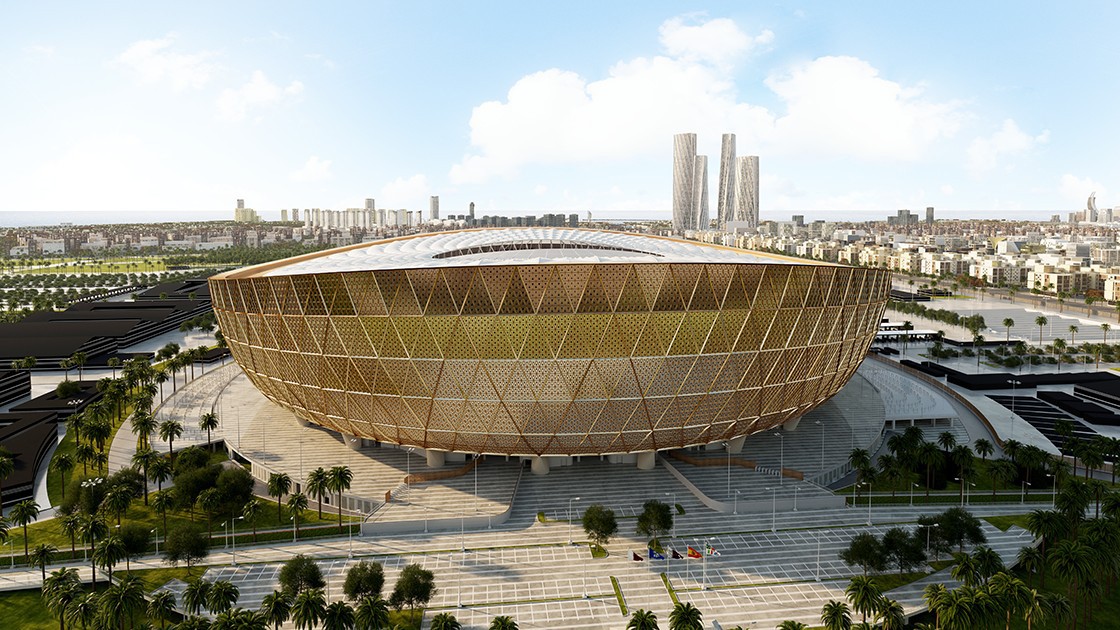 © Supreme Committee for Delivery and Legacy
In the case of Lusail Qatar not only managed to reveal all other designs before showing the WC final venue, but also got construction well underway before revealing what is being built. Enabling works were launched in 2015, actual construction in 2017 and the release of renderings took place in mid-December, 2018. Thankfully the chain of non-disclosure agreements had holes and we managed to show you a peek into the concept while it was being worked on in 2016.
The stadium has almost perfectly circular footprint and will not only top all stadia in Qatar in terms of capacity but also throughout the Middle East. Net capacity of 80,000 was established for the 2022 tournament, while a portion of the auditorium will be dismantled in legacy mode, opening up space for non-football use. Information regarding percentage of future downscaling isn't available at this point.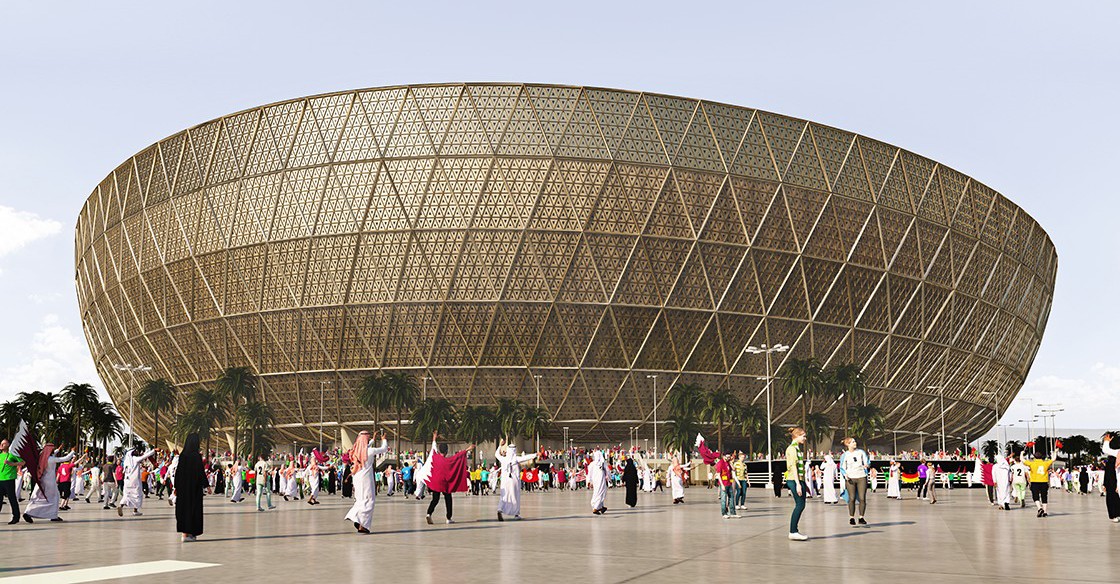 © Supreme Committee for Delivery and Legacy
The auditorium wasn't divided into three tiers – as consultants had suggested in the process – rather into two main ones and then each of them was further divided in halves by additional internal concourses.
That's unfortunately all we can say of the auditorium because the Supreme Committee failed to show it, focusing more on the message of sheikh Al Thani than on future supporters who might actually wish to see the stands. Not that the auditorium hasn't been planned in the smallest detail to offer unobstructed views to the 80,000+ people, it just hasn't been shown.
Outer form of the stadium will resemble a giant bowl with limited footprint, growing upwards and becoming more impressive for arriving spectators. Very detailed and elegant triangular pattern adorns the stadium. Both the pattern and bowl shape are isnpired by Qatari craftsmanship.
Worth noting, the stadium's cable-membrane roof has similarly intricate pattern, with sections of membrane creating diamond-shaped elements.
When contracted for construction in 2017, the stadium was estimated to be worth $767 million, which isn't the highest budget for a stadium of such amazing scale. However, the deal does not include enabling works which took place in 2015-2017 and we can thus expect the final price tag to be higher.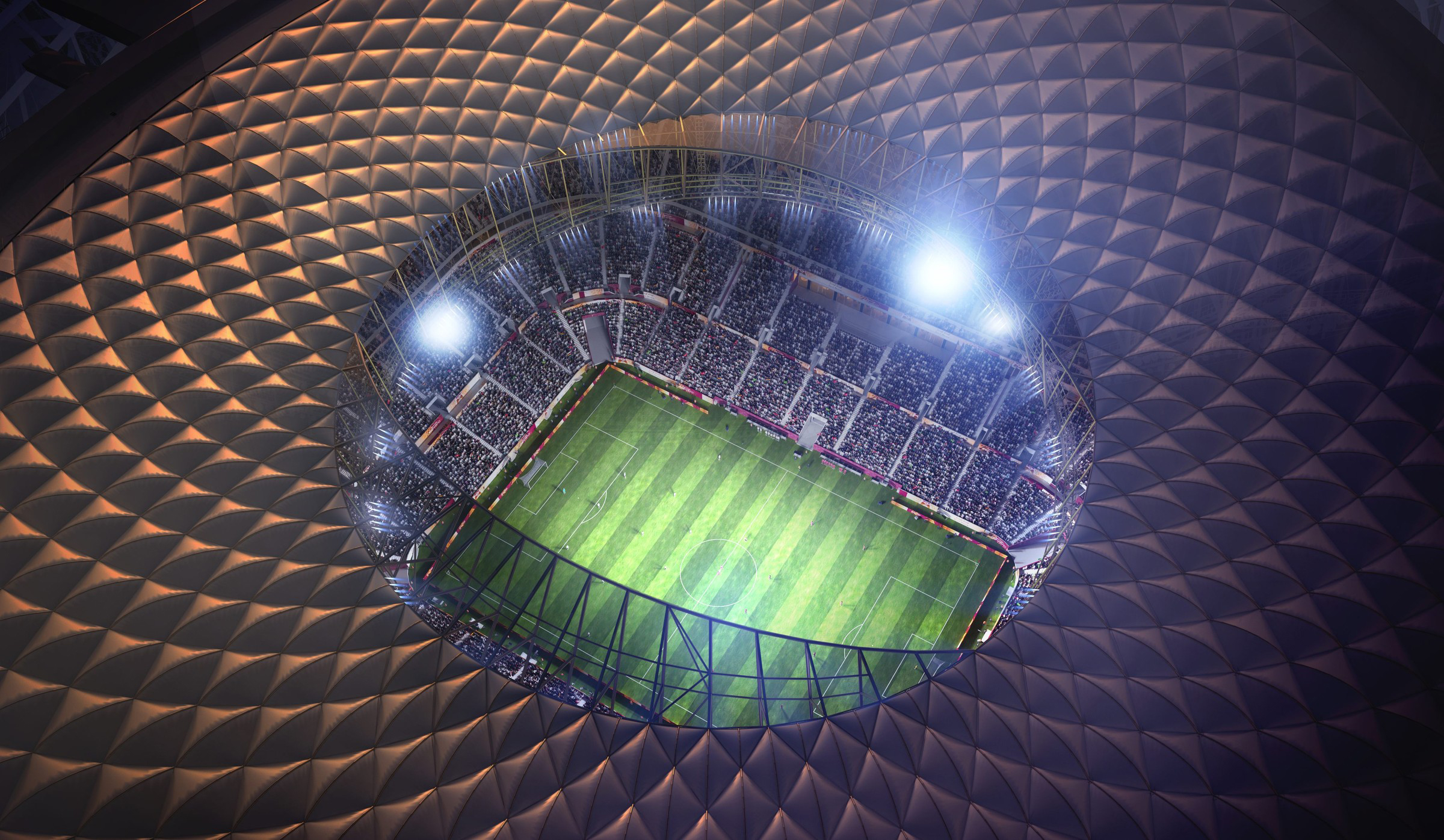 © Supreme Committee for Delivery and Legacy