Argentina: Works progress in La Plata along with aim at environmental certification
source: StadiumDB.com; author: michał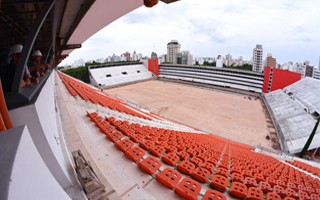 As the year comes to a close, works are entering final stages at Estadio Jorge Luis Hirschi in La Plata. The stadium is also announced to meet criteria of EDGE certification for environmental-friendliness.
Irrigation system has been installed at the reconstructed stadium in La Plata, between Avenida 1 and Calle 57. This means we're nearing field installation, while floor tiling on ground level and elevator installation is ongoing. Structurally the revamped Estadio Jorge Luis Hirschi is nearly complete and furnishing/installation is now the main challenge before the 2019 reopening.
Progress is enabled by the funding agreed with Banco Itaú, amounting to $5 million. But construction aside for a moment, Estudiantes de La Plata have taken some effort to make their stadium more sustainable than other Argentine football venues.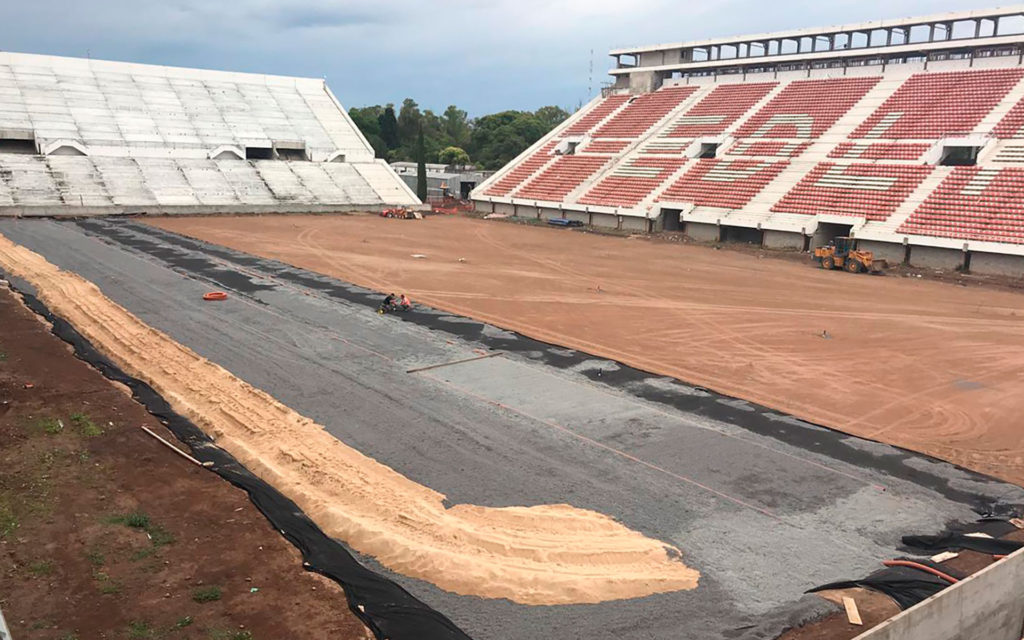 © Club Estudiantes de La Plata
Their project has intentions to receive a preliminary EDGE (Excellence in Design for Greater Efficiencies) certificate, which is awarded to structures showing at least 20% reduction in energy and water consumption, as well as construction material energy use. Already the project details have been entered into the EDGE software and the outlook is positive for certification.
There are a number of features aiding the certificate application, like the use of rainwater tanks to store and reuse it during daily operation, photovoltaic panels to provide heating and lighting energy (extent of use not yet settled). All lighting will be LED and crucial systems of energy and water consumption will utilise efficiency-driven modes, limiting unnecessary use.
The new Estudiantes stadium will also allow fans to charge their phones and electric cars, encourage travel by bike, while asking them to recycle on site by putting litter into varying containers rather than anywhere at all. If everything goes according to plan, it will be the first stadium in the world to receive EDGE certification.