StadiumDB Newsletter: Issue 61 - From Germany 2024 to... Germany
source: StadiumDB.com
It's been a while since we've sent out the newsletter, following our trips to the Scandinavia (photos from Stockholm's legendary Olympic Stadium and Tele2 Arena uploaded, others from Bergen to come) and there's been a lot of changes in the world of stadiums.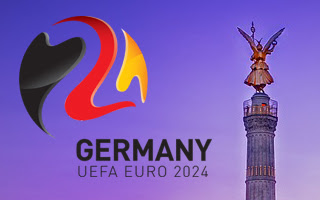 First and foremost: Euro 2024. Last week UEFA's executive committee decided with a strong majority vote that Germany should host the tournament. This meant the 4th consecutive loss for a Turkish bid. And by a mile, 12 votes to 4 (while Euro 2016 was won by France just barely, 7 to 6). Interestingly, the list of venues is almost identical with the 2006 World Cup and Germany will become the first country in decades not to build any new stadium for their continental tournament!
We've also celebrated the halfway stage of construction at the world's most expensive stadium project ever. The Hollywood Park giant is already receiving its roof while its multi-tier auditorium is roughly 70% complete. We're eagerly looking towards the progress of 2019 when the most impressive features should be delivered, including its vast dome and numerous technological features.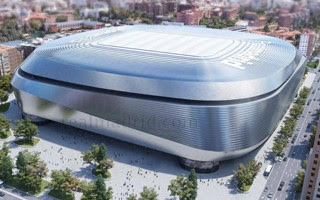 Major news finally comes for Real Madrid as socios approve increased debt and spending on stadium redevelopment. As much as €575 million of debt can be secured by the club for as long as 30 years in order to finance the overhaul of Bernabeu, which is likely to begin next spring. Real hope to increase stadium revenue by €150 million per year, being able to break the galactic ceiling of €1 billion in annual revenue!
Two new designs joined StadiumDB recently, both from Latin America but neither from South America. First, the larger one, is expected to be built in León, Mexico. With 35,000 and truly extensive commercial infrastructure, it already has preliminary official design by HKS Architects. The second one should become the very best stadium of Costa Rica. Groundbreaking hopefully will come next year, when LD Alajuelense will celebrate its centenary in operation. Once finished, the stadium should host 25,000 people.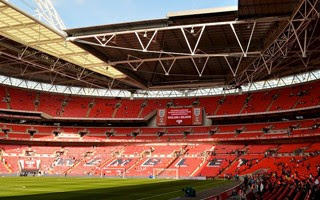 Major news also came from London, this time purely financial. First, we learned that the FA board is willing to sell Wembley to Shahid Khan, subject to approval by other authorities along the way. It wouldn't change too much for supporters, aside from pushing England games out of Wembley if they are to clash with NFL fixtures. For the FA and, hopefully, for youth training, it may mean a £600-million injection into infrastructure and programmes! Another piece of news from London is more disturbing and shows just how costly London Stadium has been and will be to taxpayers. Cost increase during construction and reconstruction is now followed by forecast of £140 million in loss over the next decade. A forecast that may just prove optimistic.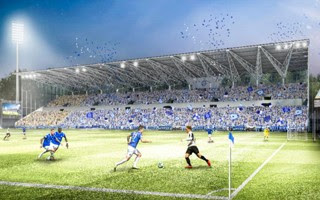 Finally, we move once more to Germany, where there's good news from Karslruhe: groundbreaking on the new 35,000-capacity stadium may come sooner than anticipated. Not much sooner, but still! In Dresden one more unique naming rights case came to fruition, seeing sponsors allow fans to select the stadium name. And no brand is used! Finally, over 40% cost increase for the redevelopment of SV Darmstadt stadium. Not good news, yet they're not going to abandon the project as well.