Los Angeles: Inglewood giant reaches milestone
source: TheRams.com; author: michał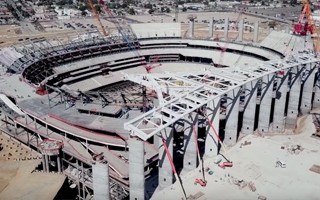 First steel trusses already adorn the imposing columns, while overall progress exceeds 50%. In 2020 the world's most expensive stadium will see its opening. For now 3,000 workers are on site non stop to make it happen.
From the east you can already see its poignant silhouette. Here, the protruding concrete columns are already topped by steel truss segments, third of which is awaiting its lifting operation. First piece of future roof was put into place back in late August, weighing over 1,000 tons.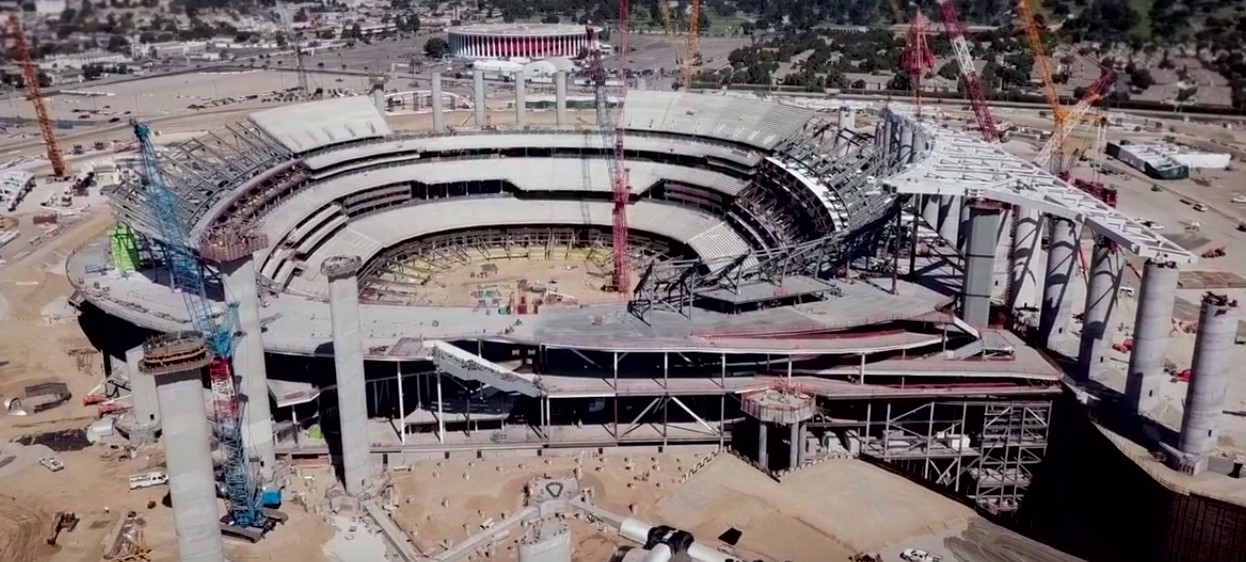 © John Kay
Construction of the stadium, which will host games of NFL's Rams and Chargers from 2020 onwards, has been going on for nearly two years now. Exactly 675 days have passed since groundbreaking in 2016 and overall progress is beyond 50%. The future auditorium is even more advanced, over 65% of the prefabricated steps have been installed.
We regularly mention the stadium's cost. It is, after all, the most expensive football venue in history. Altogether the project is nearing $5 billion already, even if the amount does include secondary facilities and traffic infrastructure. However, everything about this stadium is just as impressive as its cost.
The plot at Hollywood Park spans across over 120 hectares, while surface of the stadium itself is a massive 280,000 m2. And even if opening capacity of 70,240 people isn't the highest, possibility to expand to 100,240 for events makes it one of the largest worldwide.
While the stadium hardly resembles its final shape at this point, it already has some of the most important sports events scheduled for upcoming years. In 2021 its first Super Bowl is planned, in 2028 both the opening and closing ceremonies of the Olympics are to take place here. And finally, though it's not officially part of the American bid, the stadium's investors hope to become part of the 2026 World Cup.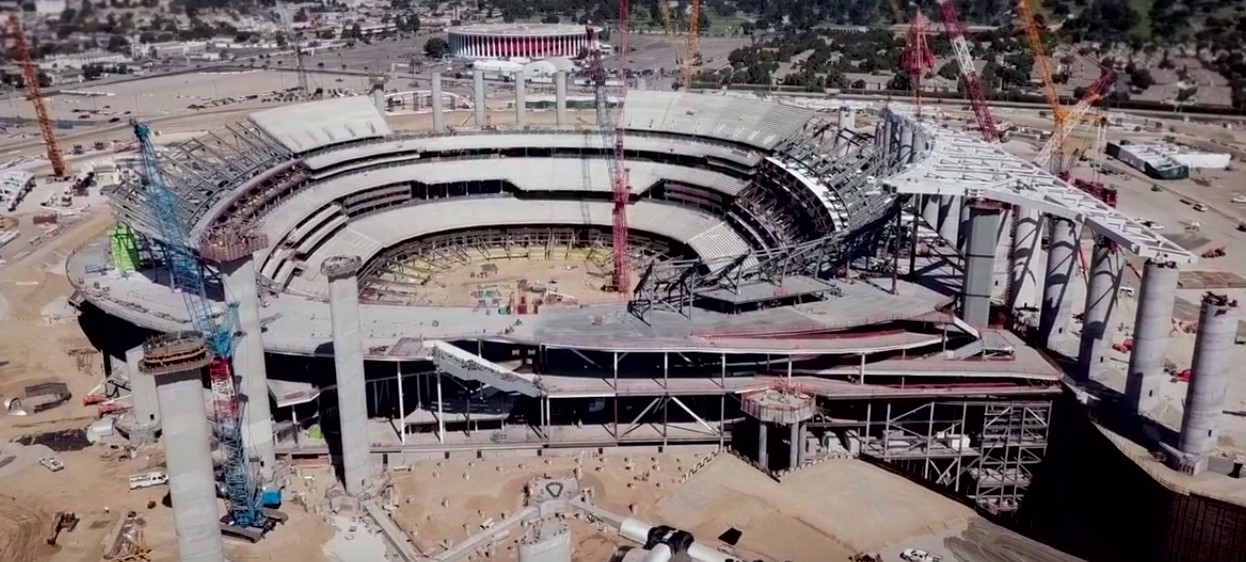 © John Kay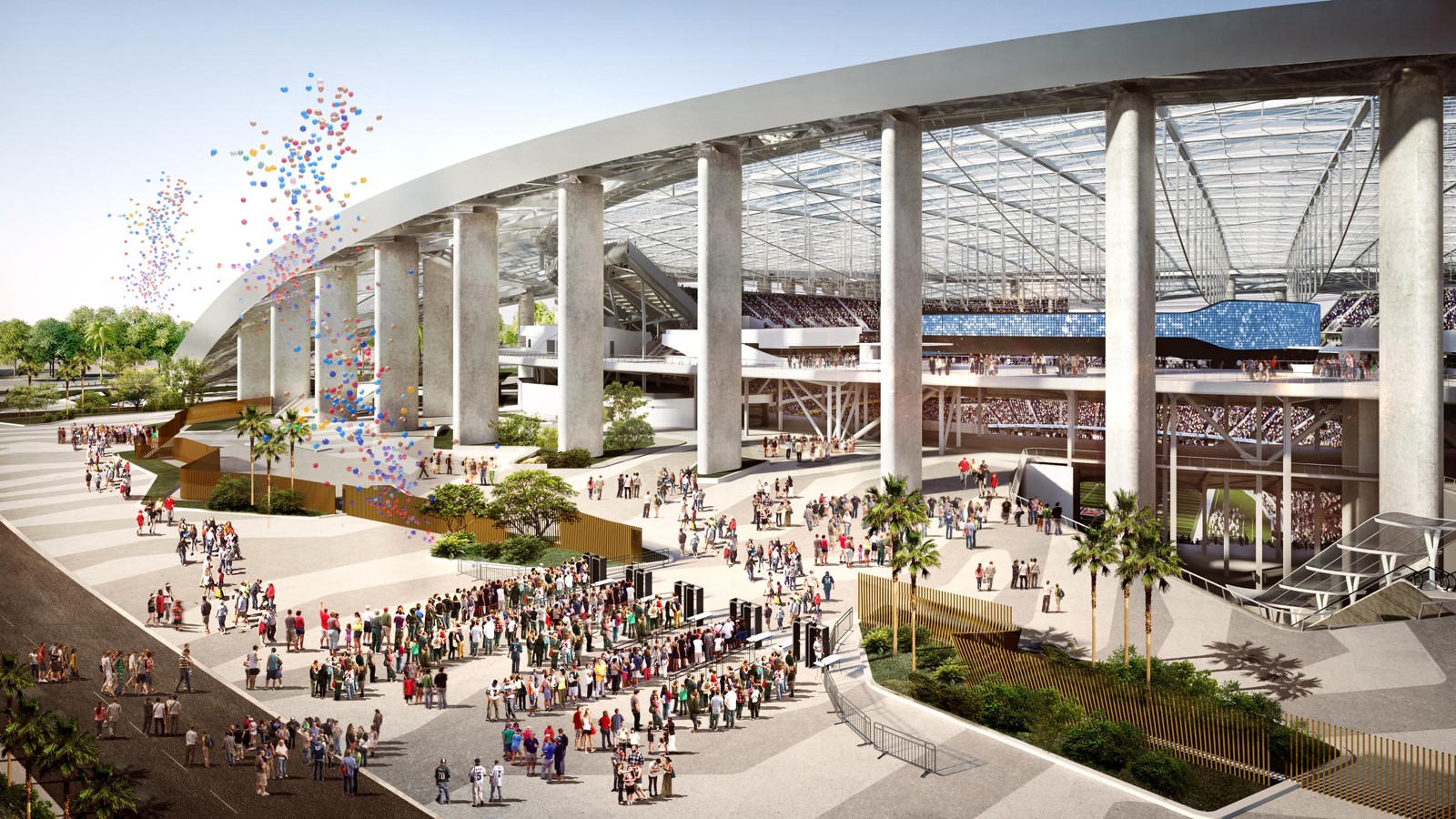 © Chargers

© Chargers