Los Angeles: Inglewood stadium at over $4 billion?
source: sportsbusinessdaily.com; author: michał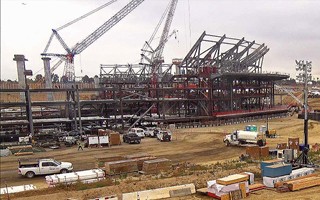 According to a surprisingly detailed report by Sports Business Journals, the world's most expensive stadium is now expected to cost in excess of $4 billion, although over $850 million of that amount will cover surrounding infrastructure.
It was late March when the sports world was gripped by news by ESPN of a staggering $5 billion budget for the new Chargers and Rams NFL stadium in Inglewood (Los Angeles). Of that amount the stadium was to cost "only" around $3 billion, though.
Now a much more detailed report is published by the Sports Business Journals, citing sources present at a confidential meeting between billionaire Stanley Kroenke and representatives of banks financing the project.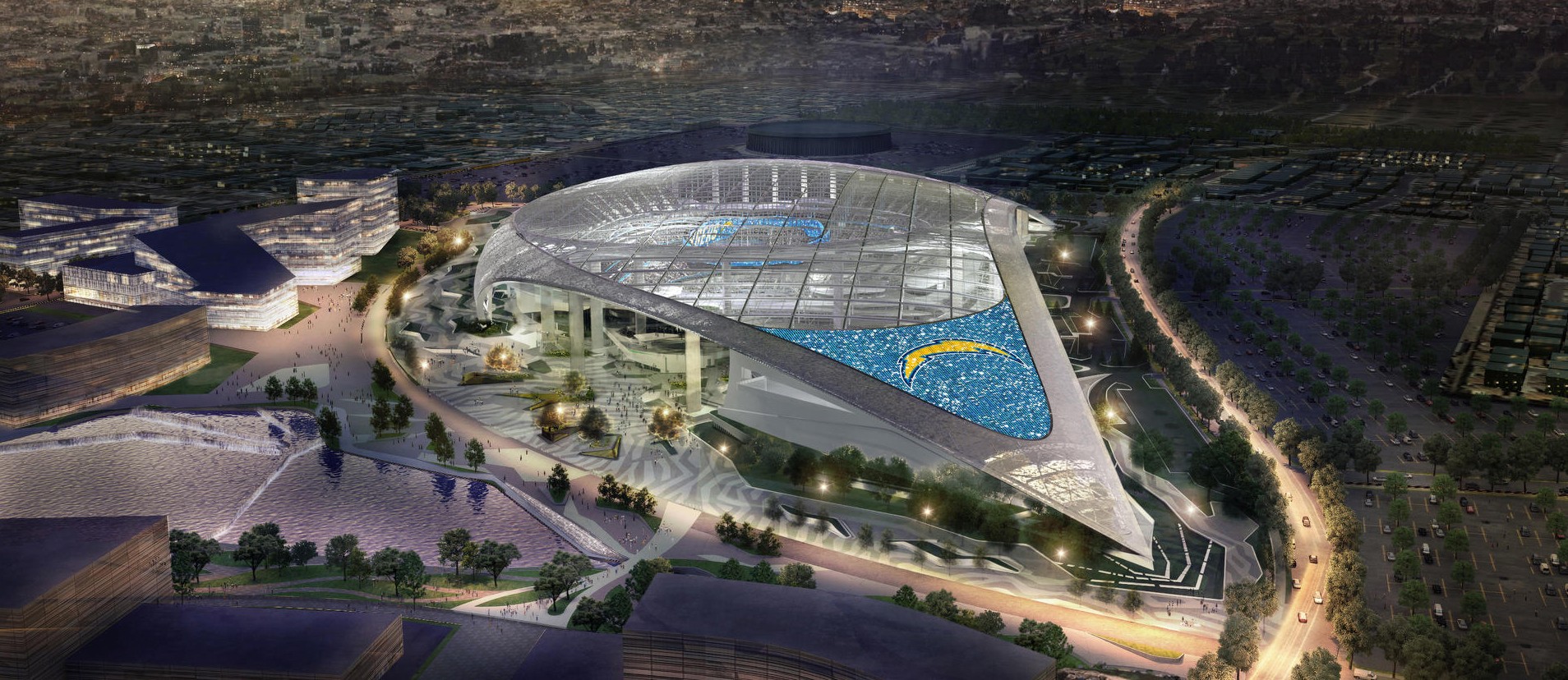 According to the report, current cost for phase 1 of the Hollywood Park project (including the main stadium, a 6,000-seat amphitheatre and necessary infrastructure) stands at $4.25 billion. Of that amount Kroenke himself is putting forward $1.6 billion and takes responsibility of any cost overuns or costs generated if delays arise. The remainder would be covered largely by bank debt, of which interest alone would be as high as $50 million annually!
Overall there are 9 banks involved (JPMorgan Chase, Bank of America, Citigroup, US Bank, Citizens Bank, Sumitomo, GSP Capital, MUFG Bank and Fifth Third Bank), each covering between $50 and $300 million. In total $2.25 billion would be released for the project over time and dividing the funds into phases should provide more flexibility in repayment.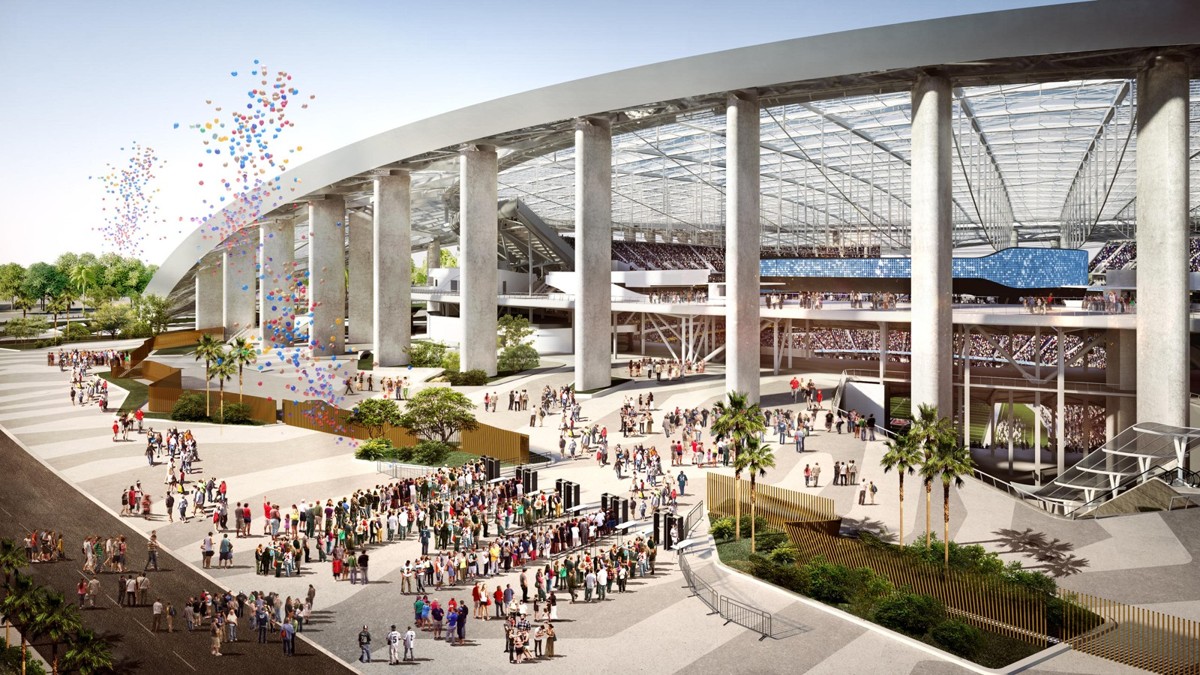 The deal includes a $183 million interest reserve, so the Rams can pay interest in coming years before all the revenue starts flowing, one of the finance sources said.
While we all know this will be the world's most expensive stadium ever, it's even more stunning that the projected revenue from it is, according to the report, expected to be 1.75 times the amount of debt. Which puts it at $4 billion!

While the cost is constantly increasing, the project seems to be worth it. Just as a reminder, the stadium was initially expected to cost $2.3 billion, then $2.6 bn and now $4.25 bn. Although the latter amount includes more than the stadium itself and infrastructural spending for roads and other installations stands at $850 within the $4+ billion budget.
Even though the 70,000+ capacity stadium isn't even half-way done, it already has quite an impressive portfolio of events scheduled. In 2022 the Super Bowl, in 2028 the Olympics and – should the Canada/US/Mexico World Cup bid succeed – possibly the World Cup, too. Not even mentioning the shared use by Chargers and Rams and a variety of other events, which almost guarantee financial success.