Los Angeles: Most expensive stadium even more expensive
source: StadiumDB.com; author: michał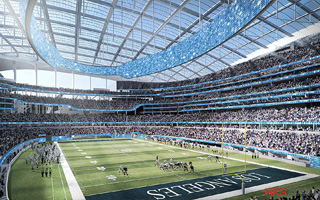 It was a bombshell tweet that grabbed headlines across USA yesterday, claiming the new stadium for Rams and Chargers could cost as much as $5 billion. This would make it three times more expensive than current record holder.
But it's not true... or, at least not exactly true. The news was broken late Tuesday by ESPN journalist Seth Wickersham. In a single tweet he wrote that NFL owners have agreed to raise debt limit for Rams in order for the team to finish what is now a $4.963 billion new stadium.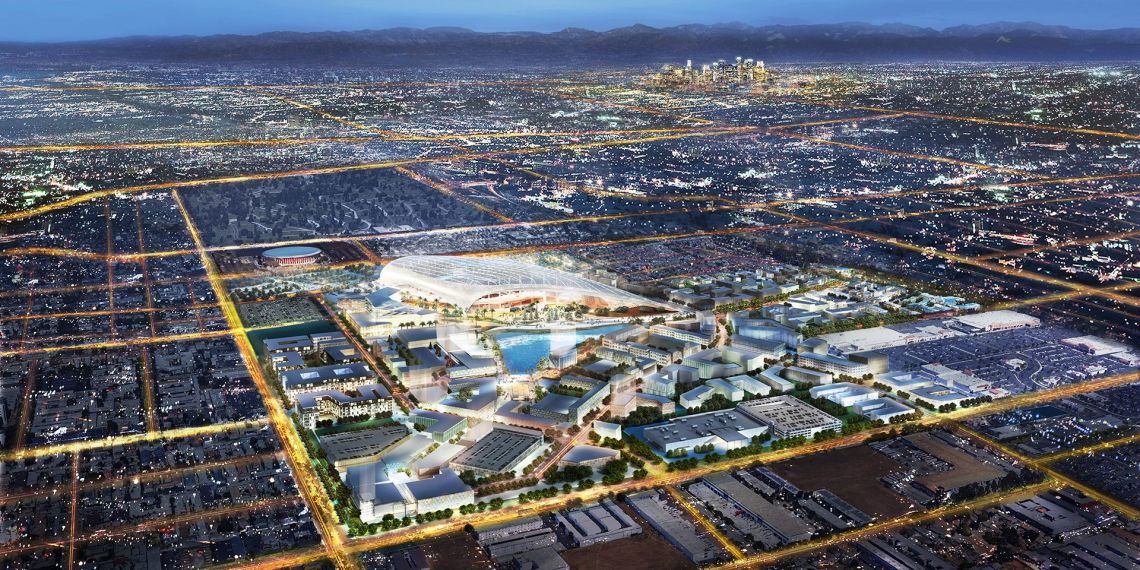 © Hollywood Park Land Company
The debt limit was indeed raised, however not just for the stadium. The nearly-$5-billion quote includes all of the Hollywood Park development (phase 1), covering 121 hectares in Los Angeles. Aside from a domed 70,000-seat stadium the project includes a 6,000-seat indoor arena and over 18,000 m2 of office space, of course accompanied by massive parking facilities.
But while the $5-billion claim has been somewhat debunked, it's still shocking to see the immense cost for what's being delivered. The stadium itself, as has been confirmed by the Rams since late Tuesday, is also more expensive than anticipated and it's not even half-way through the construction phase. Expected to cost $2.6 billion initially, it's now closer to $3 billion, as stated by Kevin Demoff, Rams chief operating officer.
This makes the Hollywood Park stadium nearly twice the price of current record holder, MetLife Stadium in New York ($1.6 billion). What makes it much easier to swallow for Los Angeles taxpayers is the fact that the project is financed privately by billionaire Stan Kroenke, owner of the Rams.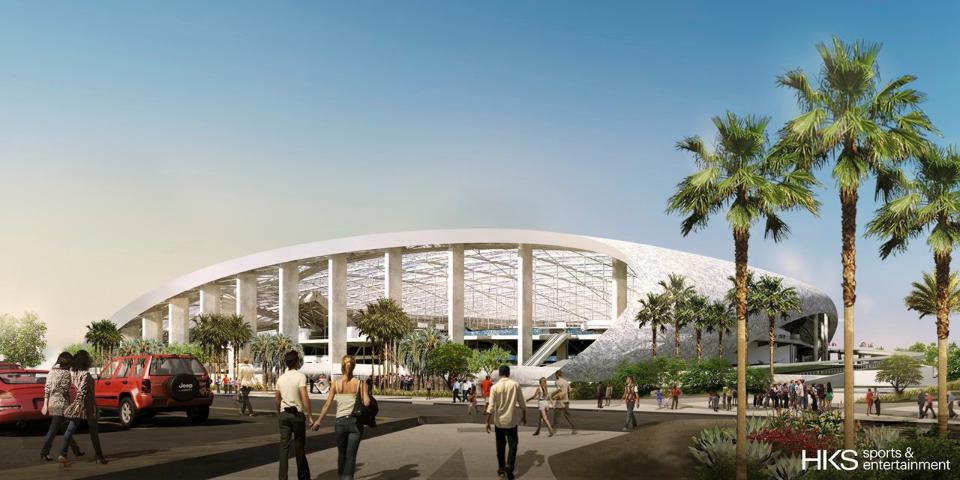 © Hollywood Park Land Company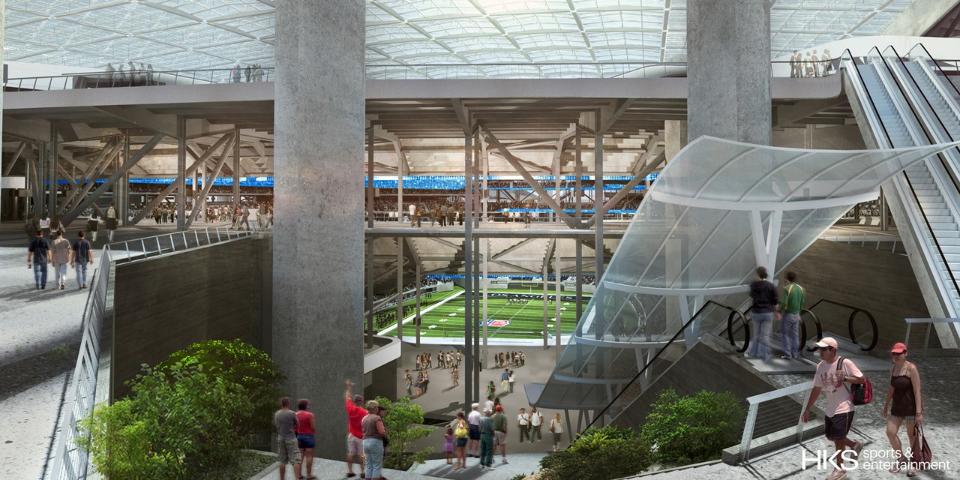 © Hollywood Park Land Company