New design: Too small for the World Cup
source: StadiumDB.com; author: michał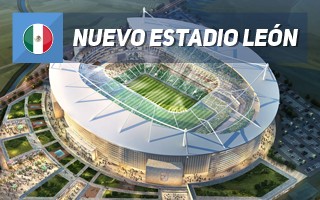 And yet it's still very impressive. The official design for new León stadium has been revealed and in 7 months we should see groundbreaking on Mexico's latest football ground.
As announced, the official design for new León stadium has been revealed before the end of September. The project is to be built along Boulevard Francisco Villa, in north-eastern part of the Mexican city.
Six major bidders took part in the design competition, with teams representing the finest of Mexican, American and Spanish stadium designers. HKS Architects were selected as winners, making it the biggest success for the company's Mexican branch.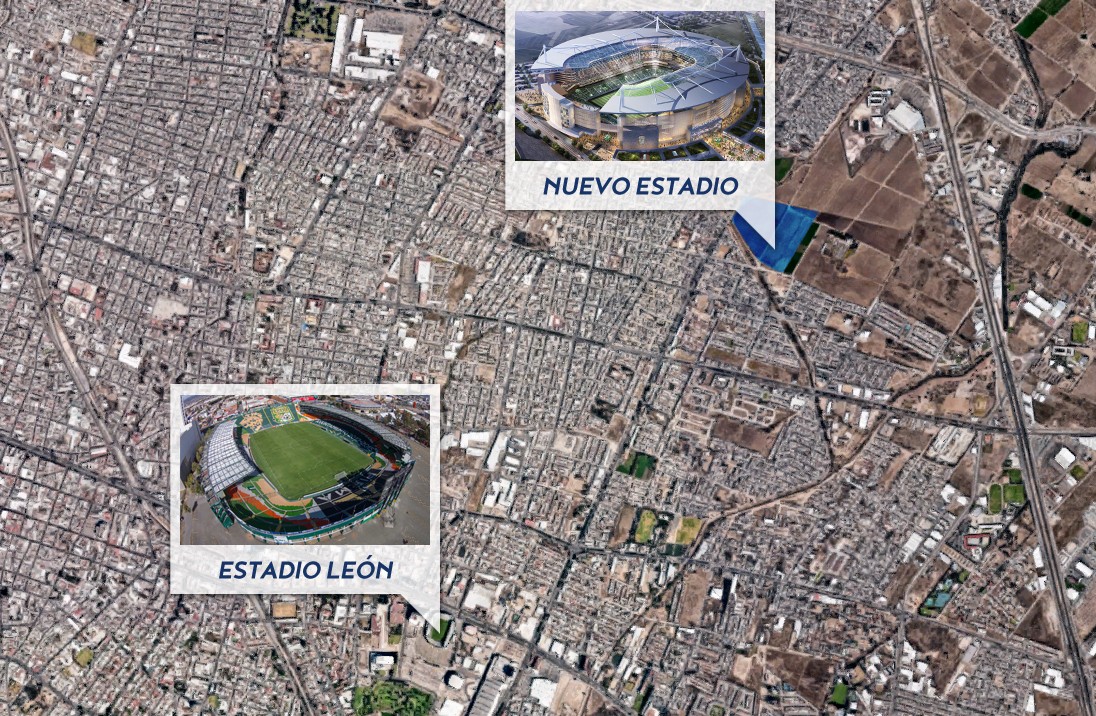 The designed stadium offers 35,000 seats altogether, however – in line with Mexican custom – it boasts no less than 300 private boxes, as well as major lounges and other corporate hospitality options. The auditorium thus has only one regular tier of seating encompassing the field. Above it various facilities are planned, topped by 'laola' sections of regular seats on three sides.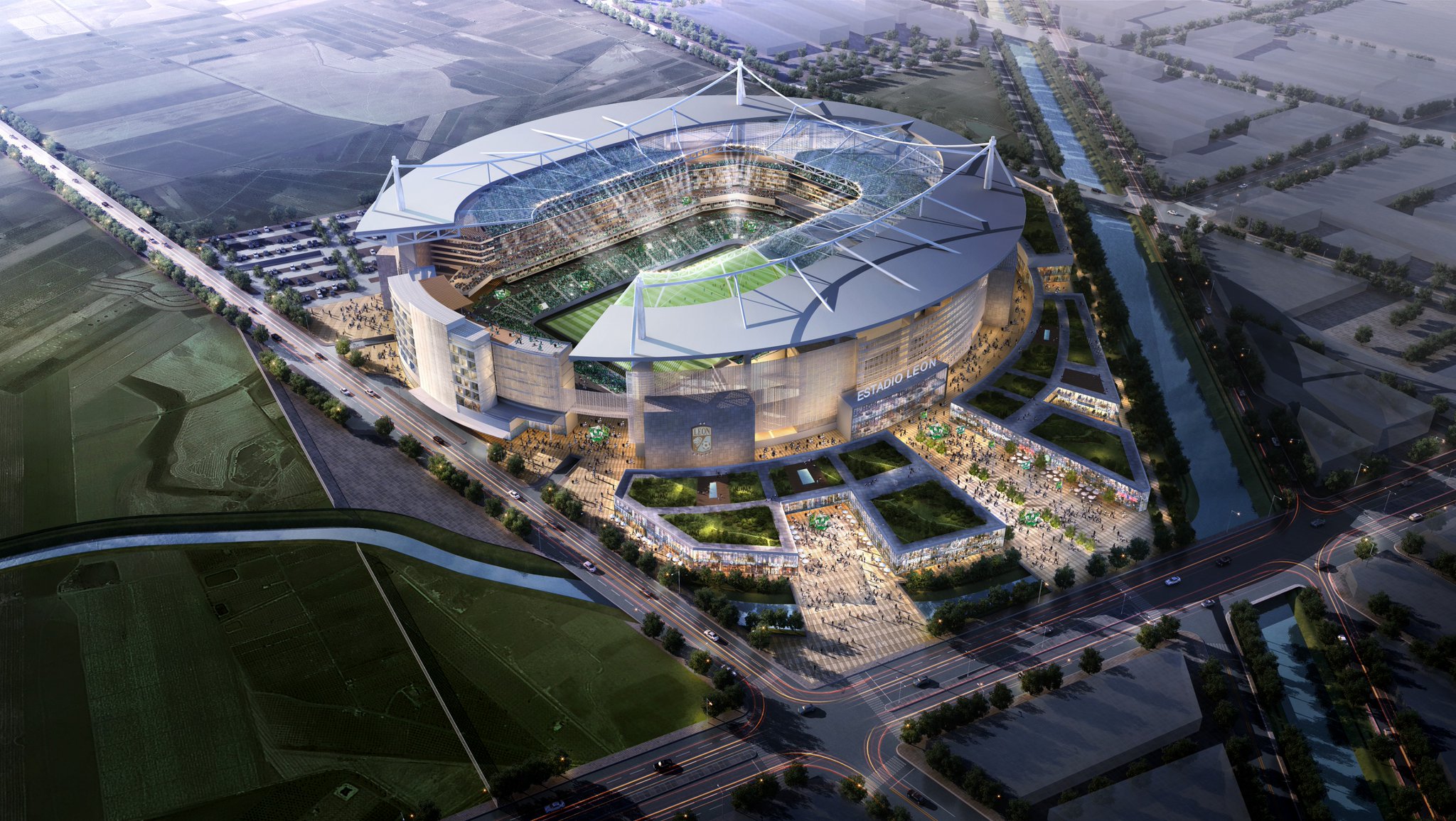 In the north a major pavilion is planned with hotel rooms overlooking the field. A spacious and partly translucent canopy hovers above three sides of the stadium, supported by 4 primary and 13 secondary pylons. It's designed to collect rainwater for internal use, one of many sustainability features of the design.
In aesthetic terms the stadium is rather conventional, however it offers acknolwedgement to the city's longstanding leather tanning industry. Thin strips of brown-coloured metal will adorn the stadium, resembling pieces of leather left to dry.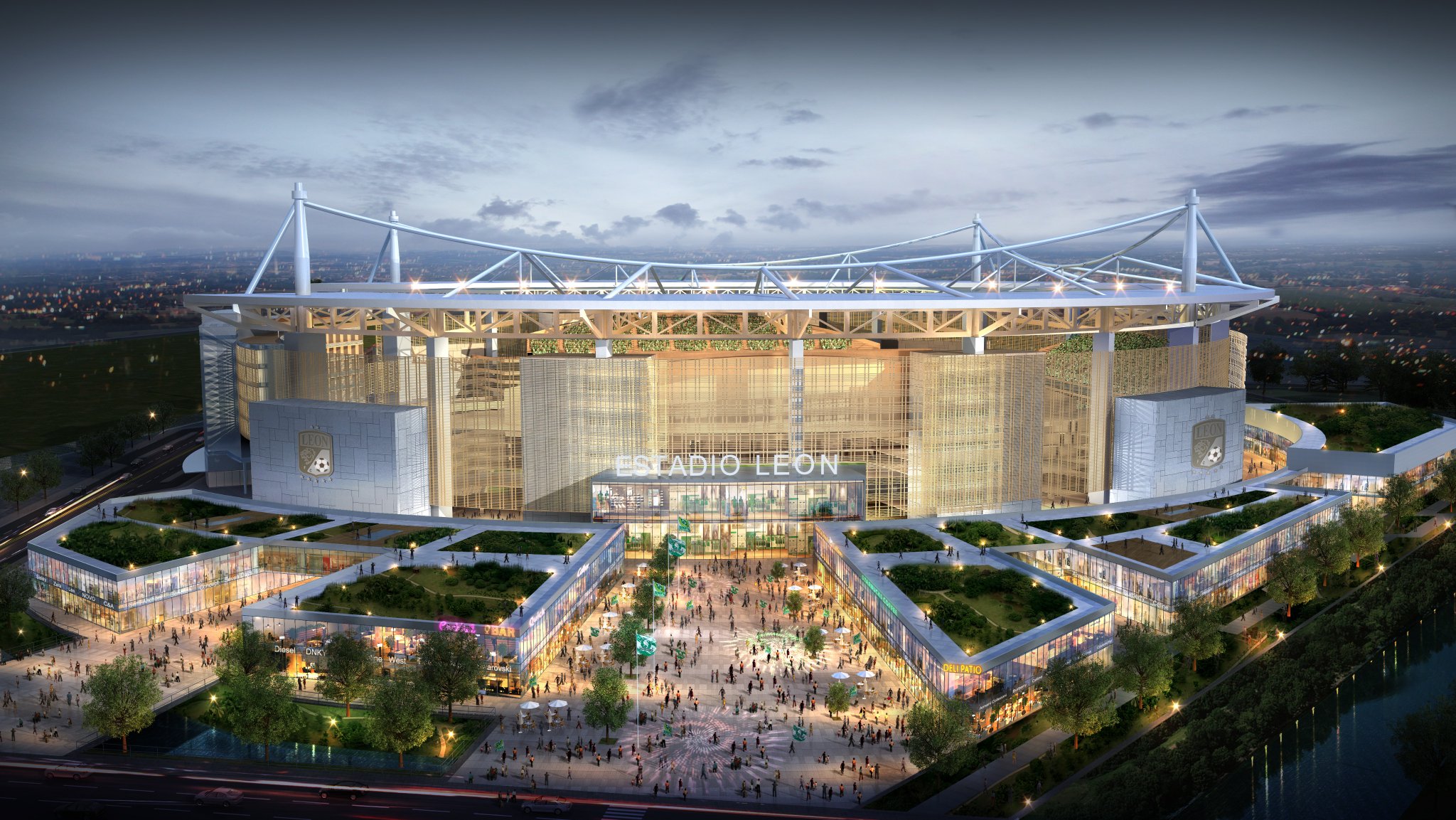 In order to make the stadium a week-long destination rather than a weekend one only, the stadium will not only be joined by its hotel. Along its west side a major shopping centre is planned, along with Club León's museum and hall of fame, football university and other leisure uses, accompanied by 3,500 parking spaces (east of the stadium). In total the complex is expected to cover over 124,000 m2.
As you may recall, general contractor for the project has already been appointed and now awaits completion of design works and planning procedures. It's expected that groundbreaking might come in 7 months. Should that happen, the MXN 2 billion project ($105m) is expected to open its doors in 2021.