Euro 2024: Germany comes on top
source: StadiumDB.com; author: michał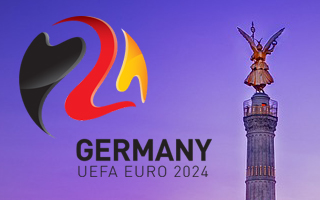 UEFA's evaluation report suggested Germany is the favourite to host Euro 2024 with all infrastructure already in place, be it stadiums, airports or hotels. And there was no surprise, by 12 votes to 4 Germany beat Turkey and will host the tournament.
Today in Nyon, following a vote by members of the Executive Committee, UEFA announced the hosts of Euro 2024. With 17 votes cast, 12 were in support of Germany, 4 in favour of Turkey and 1 was invalid.
The summer tournament of 2024 will thus take place in Germany, which means the 4th (!) consecutive loss for any Turkish bid (previously in 2008, 2012 and 2016). Even though Turks presented their strongest and most impressive bid ever, they ended up with fewer votes than back in the Euro 2016 race (just 1 vote behind France back then).
Thursday's decision comes as no surprise after last week's evaluation report, which strongly favoured Germany, particularly in terms of hotel infrastructure. That said, the Turks were also ranked highly overall.
For Germany it's the first Euro in the country's current form. To date West Germany hosted the tournament once, just a year before the Berlin Wall was torn down and both parts of Germany reunited. However, if you look at the list of host cities, it's weirdly similar to that of 1988.
Only two cities from East Germany (Berlin and Leipzig) are included, while Munich, Stuttgart, Cologne, Frankfurt, Hamburg, Düsseldorf and Gelsenkirchen were part of the 1988 tournament. Each has built a new stadium since then, surely, but the geographic overlap is surprisingly strong.
Since the stadiums were almost all rebuilt for or around the 2006 World Cup, no new major construction is expected. It's understood, though, that all venues will undergo technological improvement before 2024.
Below, the approved list of host stadia with their suggested tournament capacities: