New stadium: StadiumDB's fresh record-holder!
source: StadiumDB.com; author: michał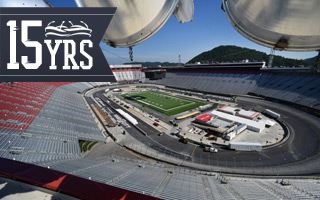 You may argue that it's a racetrack, not a stadium. To which we say: Oh yeah? Tell us that on September 10, when it holds the world's largest football game…
Since our original Polish version is celebrating its 15th anniversary and we're adding 15 unique stadiums to mark the occasion, we had to end with something big. The opportunity has been on the horizon for some time as the "Battle at Bristol" American football game is scheduled for September 10. That's why our unique stadium no. 15 is Bristol Motor Speedway!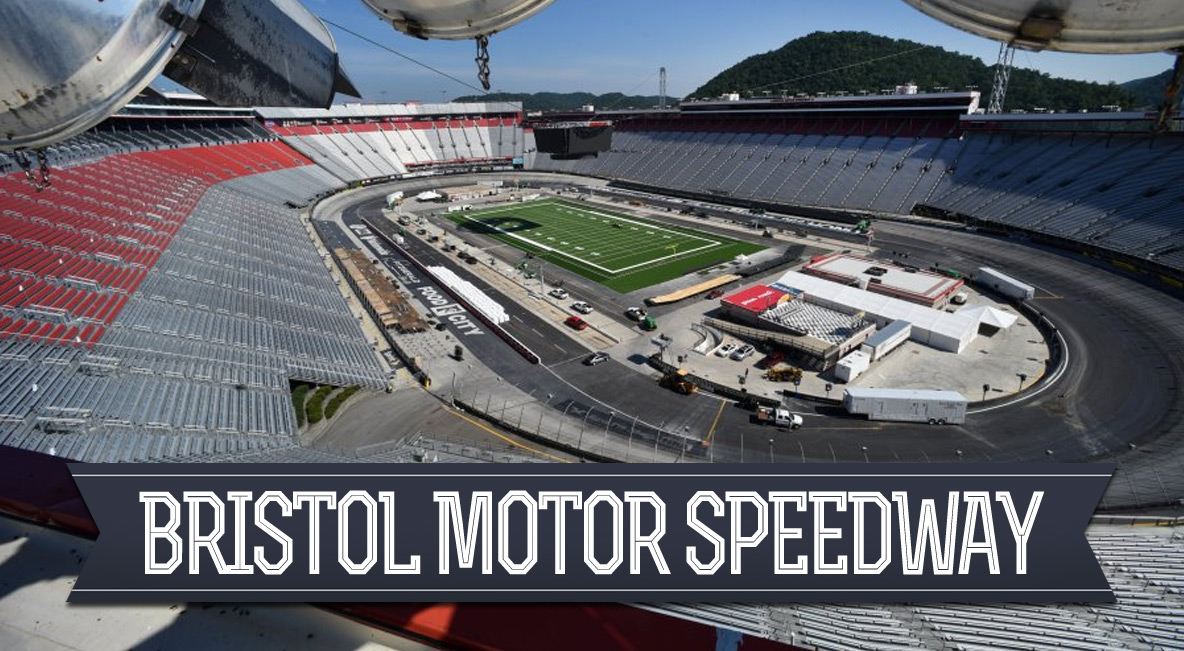 Battle at Bristol is an exhibition game between Tennessee Volunteers (whose home is immense itself) and Virginia Tech Hokies. It's been in the working since 2005 when Bristol Motor Speedway owner Bruton Smith first offered $20 million to each university team for clashing in the middle of the racetrack.
After 11 years the game is finally days away and it will break the world record for an American football game. Currently set at just over 115,000 people, the number will jump up to 150,000+ if everything goes well on September 10. Each university received a contingent of 40,000 tickets, while 70,000 have sold out well in advance.
To make the game possible, in recent months hundreds of people were preparing the venue. First, the centrally-located giant-screen tower was removed. Instead, four new masts were built outside the stadium and the screens are now hovering gently on steel cables resting on the new masts. Underneath, the synthetic field is almost ready for use, laid onto a temporary basis of 10,000 tons of sand and rocks. Check out this time-lapse documenting preparatory works:
The scale of Battle at Bristol will have its downside, even if not too upsetting one for a historic event like this. With attendance of 150,000, fans will be seated extremely far from the field in football terms. Along the sides that's over 60 meters and on both ends even in excess of 115 meters!

It's worth noting that the September 10 game won't be the only one happening at Bristol Motor Speedway. A week later second fixture will be hosted by the same temporary field before it's finally removed. And Battle at Bristol won't be the first football game here, too. That title goes to an NFL preseason match from 1961 that not many people remember. And no wonder, because the record-breaking venue was almost ten times smaller back then…
Be sure to check other facts and photos of Bristol Motor Speedway in our presentation. Also, below you have the complete list of all 15 unique stadiums added to StadiumDB on our anniversary. Enjoy!
Meet all 15 special stadiums added for our 15th anniversary!