New stadium: The Apartheid oddity of South Africa
source: StadiumDB.com; author: michał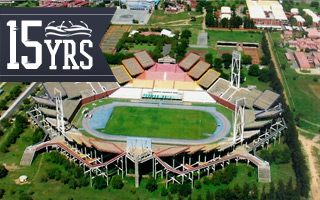 Nothing about this stadium's origin is conventional, nor is its shape. Mmabatho Stadium deservedly gets included in every ranking of the world's most bizarre stadia!
Our 7th stadium for StadiumDB's 15th anniversary is Mmabatho Stadium. The venue was built in South Africa's northern city of Mahikeng back when the land was part of Bophuthatswana Bantustan.
It was opened just 4 years after this artificial republic was announced independent, in 1981. It was supposed to serve as Bophuthatswana's national stadium, though the Bantustan had a relatively small population compared to the building's scale.
As if this wasn't complicated already, the stadium was reportedly designed by a Soviet team of architects and erected by Israeli contractors, a mix one may have not expected. Authorship of the building may seem secondary, but once you see its architecture, you almost yearn to know what was one the authors' minds!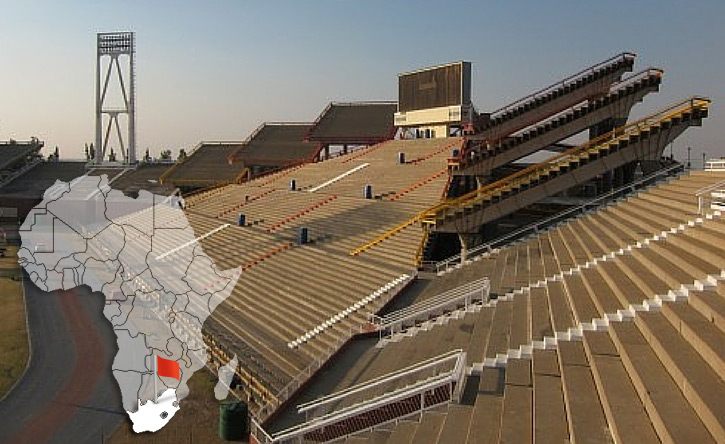 The stands seem irrational, even if crowd circulation or sightlines actually make some sense. Fans enter through four large ramps that later split into numerous smaller routes leading both to large open terraces and smaller individual sections towering on top of the regular stands. This symmetric work is, in a way, truly impressive.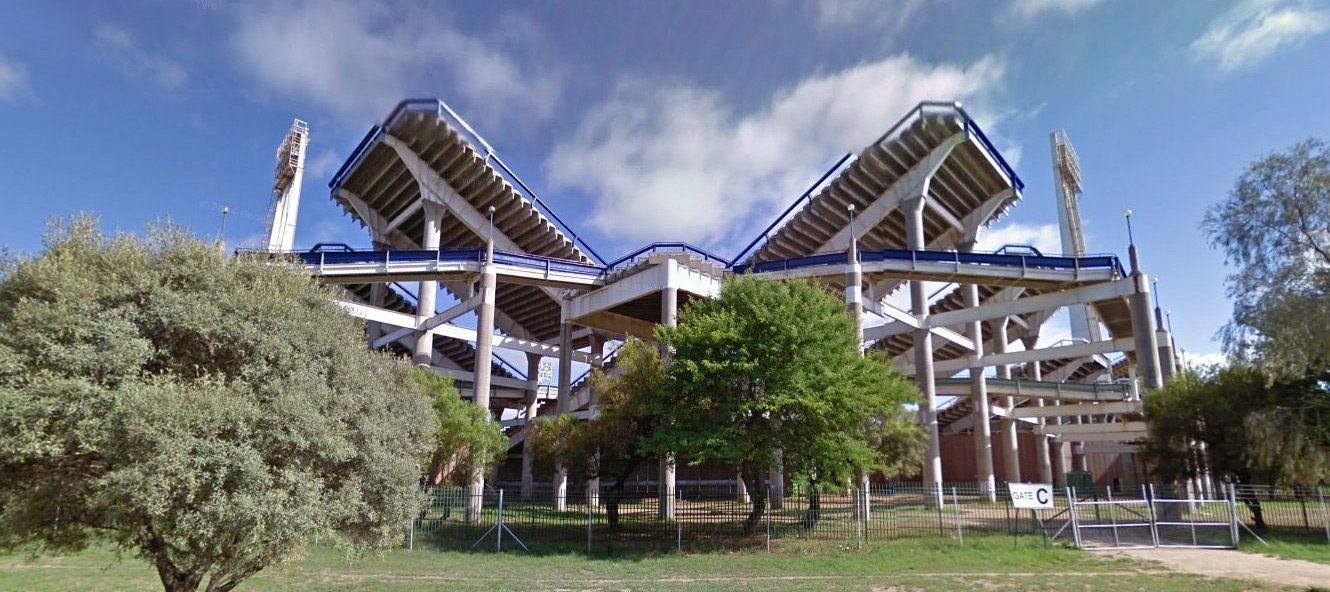 A different reason why this stadium can be questioned is the demand for such structure in the first place. The Bantustan created for Tswana people hardly needed a building of almost 60,000 capacity and that need seems even smaller following the integration of Bophuthatswana into South Africa in 1994. Since then the building is merely a municipal stadium.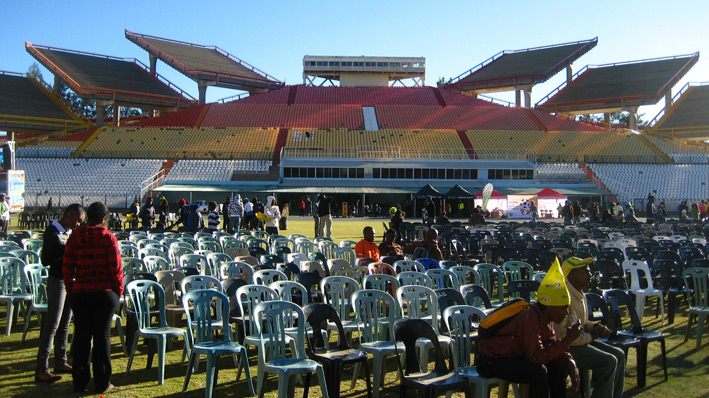 It also has no anchor tenant, making it one of the world's largest "white elephants". On occasions football games are being played here, but the emphasis lies on "on occasions" here. Concerts, political rallies or even artistic exhibits all come second after training which is the main use of this multi-discipline stadium, surrounded with high number of fields/courts for other sports.
Meet all 15 special stadiums added for our 15th anniversary!