New stadium: The old-timer called Solitude
source: StadiumDB.com; author: michał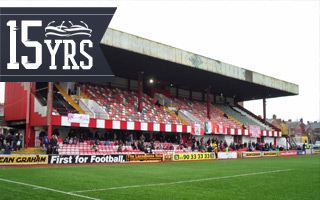 Yes, there is a stadium with that name in Belfast. More interestingly, it remembers the establishment of Irish league and was the site of the very first penalty kick. Spoiler alert: it was a miss.
It's the oldest operating stadium in Northern Ireland, opened back in 1889. But the hosts of Cliftonville are even older, which means it's their second home after relocation from nearby Oldpark Avenue, even if the first built specifically for their use. Its melancholic name of Solitude was inherited from the Solitude grounds existing here before.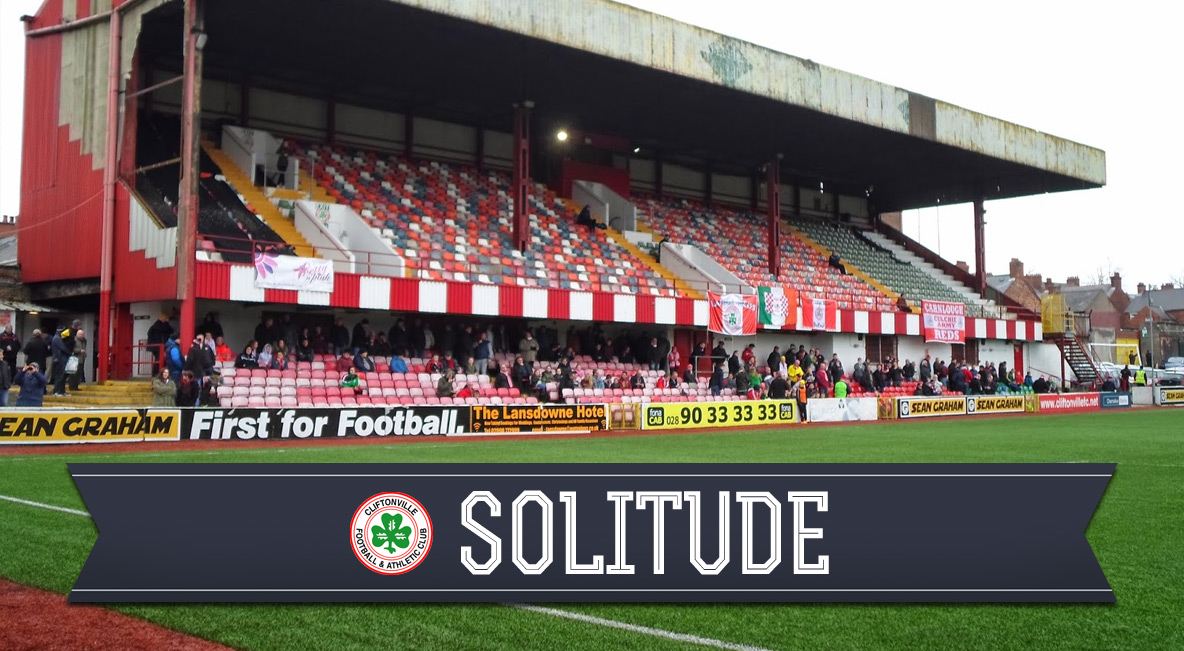 For most of its history the ground consisted of a sunken bowl with terracing and a concrete covered stand in the south. That stand has been accompanied by so called Whitehouse, an iconic piece of the stadium located in the south-east corner. And while its size or standard was never too impressive, this stadium's history can only be called that.
Naming all major events in this location would take really long, so let's stick to the most crucial ones. It's the single only stadium remaining from the inauguration season of Irish League in 1890. First game was played against Milford whose goalkeeper William McCrum in 1890 came up with the penalty kick idea. And indeed the first recorded penalty in international football was taken here at Solitude.
Big games? Plenty from the very start. The stadium Server as Ireland's national ground for a couple decades, becoming the site of first match against England that wasn't lost (draw in 1894 followed 13 losses). These internationals drew crowds of over 20,000 and the best club fixtures enjoyed similar popularity.
Hooliganism also wouldn't be new to the ground, but in a city where flying bricks were referenced to as "Belfast confetti" tensions shouldn't be surprising. Especially with sectarian and national tensions being reflected in football. The North Belfast Derby against Crusaders is also one between Irish nationalism and unionism, even if this background is diminished today.

The most famous stand at Solitude was the Cage behind its eastern goal. This terrace with a shed was a vocal section that existed long enough, until 2008. It was then replaced by the current main stand, uniquely located behind a goal. Before that, a new covered stand was created in 2001 on the opposite end, referenced to as Bowling Green End due to proximity of a bowling green.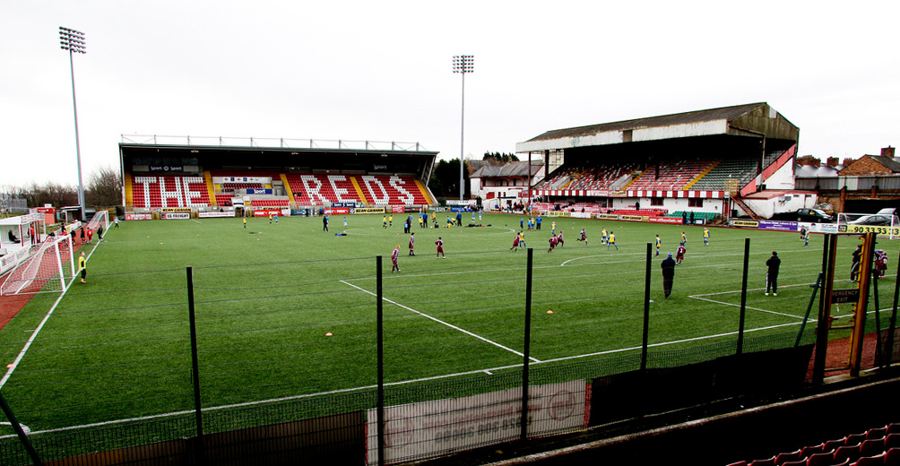 The next stage is the replacement of old south stand and the Whitehouse by new facilities. A longer new grandstand will cost £4 million and effectively replace the last part of the ground that still dates back to the 20th century. Planning permission has been granted just over a week ago.

Meet all 15 special stadiums added for our 15th anniversary!