New stadium: Home of the Uruguayan Flintstones
source: StadiumDB.com; author: michał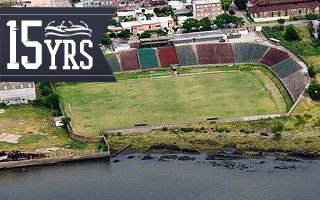 The shipyard club of Montevideo may not be at its best right now, but it's one of the country's most important football teams and the stadium plays a big role!
Opened in 1923, this stadium in western Montevideo's Cerro district is considered one of the most original across South America due to its irregular shape. Relatively high terracing of 25 rows was built only along the west and north parts of the field.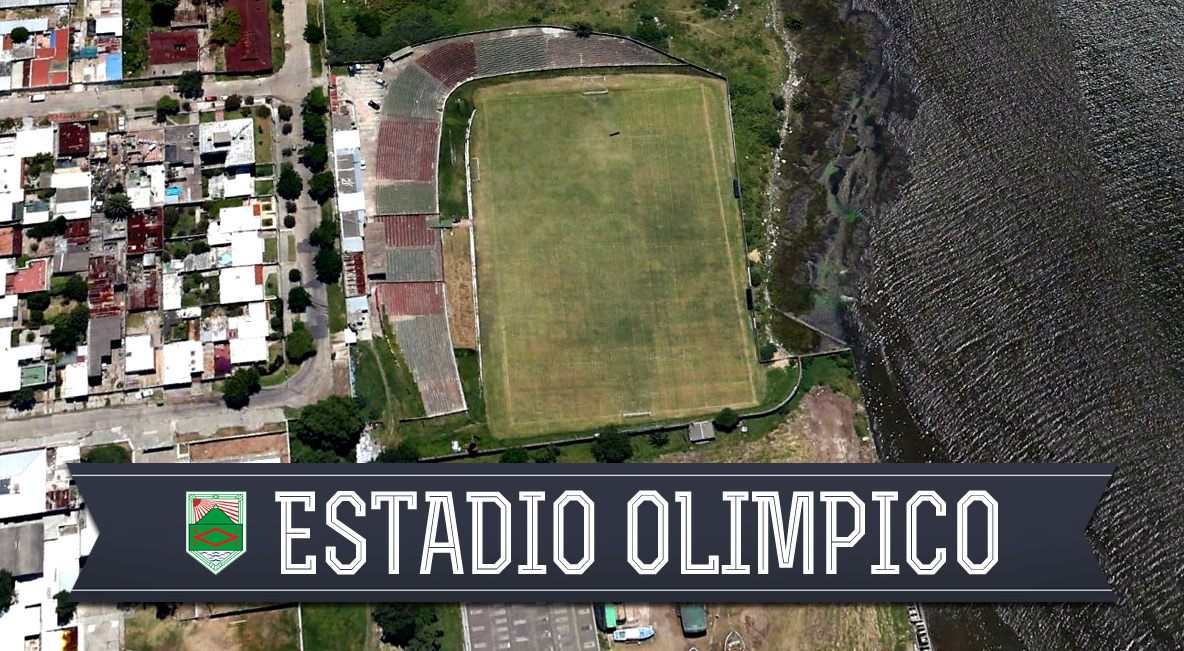 Such layout was most efficient economically due to land slope and was created in the current shape during reconstruction of 1964-1966. In the east only a bright green-red wall separates the field from the Bay of Montevideo, which resulted in balls floating in the bay more times than you would think. The open east side also offers a stunning and almost complete panorama of Montevideo though, even if only by day (no floodlights).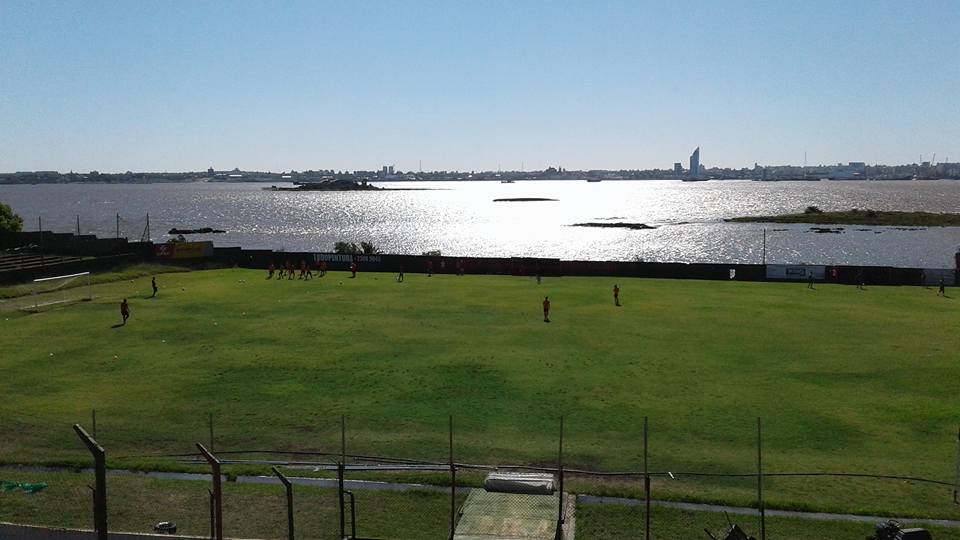 Initially the stadium along Turkey Street bore the name Parque Nelson, honouring English admiral Horatio Nelson. However in 1966 it was renamed Estadio Olimpico. In case you didn't know that Montevideo hosted the Olympics in 1966… it didn't. The name was suggested by Rampla Juniors' Greek captain as a direct association with Mount Olympus.
Rampla have always been the owners and tenants of the stadium and the club's rich history only adds to the charm of Estadio Olimpico. The team won Uruguayan championship in 1927 and for many years have been considered the third most popular across the country, only after Penarol and Nacional. Their derby against local rivals Cerro is also considered the second greatest in Montevideo.
Now balancing between 1st and 2nd league, the impoverished club relies on its faithful fanbase for ground maintenance. Both fans and the team earned the nickname Picapiedras (The Flintstones) during the 1964-1966 stadium reconstruction, where the site resembled a quarry.
Olimpico has a very interesting neighbor to the south. A small shipyard functioning for most of the club's existence draws small and medium-sized ships to the site, some of them mooring beside the stadium. In 2015 a photo of fans supporting their players from a ship (after empty stadium penalty) went viral, but it proved to be fake (original one compared below). Still, even if in less impressive numbers, many people have watched games while on board!

Meet all 15 special stadiums added for our 15th anniversary!