StadiumDB Newsletter: Issue 91 - Time to nominate and other news
source: StadiumDB.com; author: michał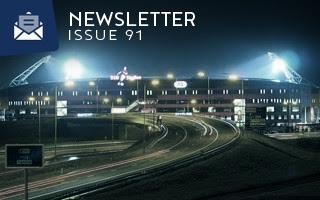 We're in the process of verifying candidates for the 10th annual Stadium of the Year awards but the process is not over. So you may still contribute until midnight [CET] on Feb 5! By the time we send you the next newsletter, we will move forward to the Popular Vote!
Over the past few days we've added several new stadia to StadiumDB and will continue to do so, after all each of them might become Stadium of the Year in a few weeks. So far Allianz Field, DGB Daegu Park, Eryaman Stadyumu, New Clark City Stadium, Puskás Aréna and Tottenham Hotspur Stadium have joined StadiumDB, further stadia will come by the end of the week. Interestingly, we've also added a stadium that cannot be nominated for this year's competition but might hope for success next year – the refreshing Gürsel Aksel Stadyumu.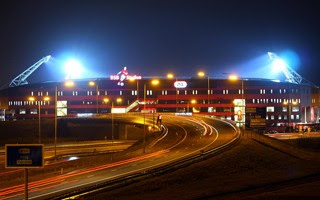 New stadia aside, we've also analysed the possible scenario for AZ Alkmaar in recent days, following the club's January announcement that the roof isn't all they're planning to deliver. This year the entire stadium will be covered once more but it should also begin to grow. By how much? That will depend on how much the city approved. We may be talking about 2,500 to 5,000 additional seats.
There's been a bunch of good news for enthusiasts of safe standing in football stadiums. In England further and potentially last study is being carried out before the government can officially approve change in legislation to allow safe standing in Premier League and Championship. As exciting as this sounds, in Turkey supporters got their last obstacle in mid-Januray, when standing room was legalised across all professional leagues.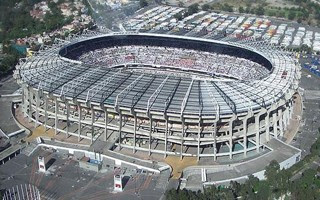 We've also learnt that Estadio Azteca is awaiting major redevelopment ahead of the 2026 World Cup, when it becomes the very first stadium worldwide to hold three World Cups. However, it's not a solid plan at this point and previous, smaller upgrades have proven to be real eyesores. Let's hope this time the stadium will benefit rather than end up worse off.
We end this review in Poland, for two reasons. First, supporters of Wisła Kraków have engaged in a massive campaign to stop the city's stadium revamp plan. While Stadion Henryka Reymana surely needs changes, those planned by the municipality would see parking sites instead of two promised training fields and municipal offices instead of commercial and leisure use. But we've also taken a look at Sosnowiec, adding it to the list of stadia under construction. Early days of the project but worth a glance!