Mexico City: Azteca awaiting first major remodelling
source: MedioTiempo.com / BolaVip.com; author: michał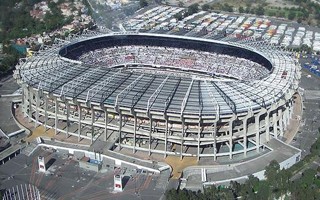 The legendary stadium is about to host its third ever World Cup in 2026. Decision to redevelop it has already been confirmed by president of Grupo Televisa, Emilio Azcárraga.
Though Mexico will only host 10 games during the 2026 World Cup, it will still receive the honour of becoming the first ever country to hold the tournament three times. And Estadio Azteca will be the only stadium to also have three World Cups in its portfolio.
But this isn't just a privilege, it's also a challenge. While Estadio BBVA Bancomer and Estadio Akron (two other Mexican host venues) are brand new, Azteca's age is showing very clearly.
Even though the stadium has withstood the 2017 earthquake without major damage, it requires substantial amount of work in the long term. Interventions from recent years have proven controversial and hardly helpful in bringing back the glory as parts of the stadium (particularly the lower east tier, seen below) became sealed-off enclaves of the rich.
Thankfully Grupo Televisa, owner of the stadium, is promising a major revamp of the famous venue. As much was said by Televisa's president Emilio Azcárraga in his most recent interview with TUDN.
"Already with Estadio Azteca there are many ideas of remodeling and much modernization, but I feel and I know that the stadiums have a soul. Many stadiums around the world have been thrown away and replaced by new ones. What we are wanting to do, and surely we are going to achieve it, is that this important building, designed by Pedro Ramírez Vázquez, gives you the opportunity to be able to remodel it and continue having the soul [...]" Azcárraga said.
While extent of work is yet to be decided upon, Mexican media imply that tenants of the stadium will have to find temporary homes during reconstruction. This suggests a major intervention, possibly the largest in the stadium's history.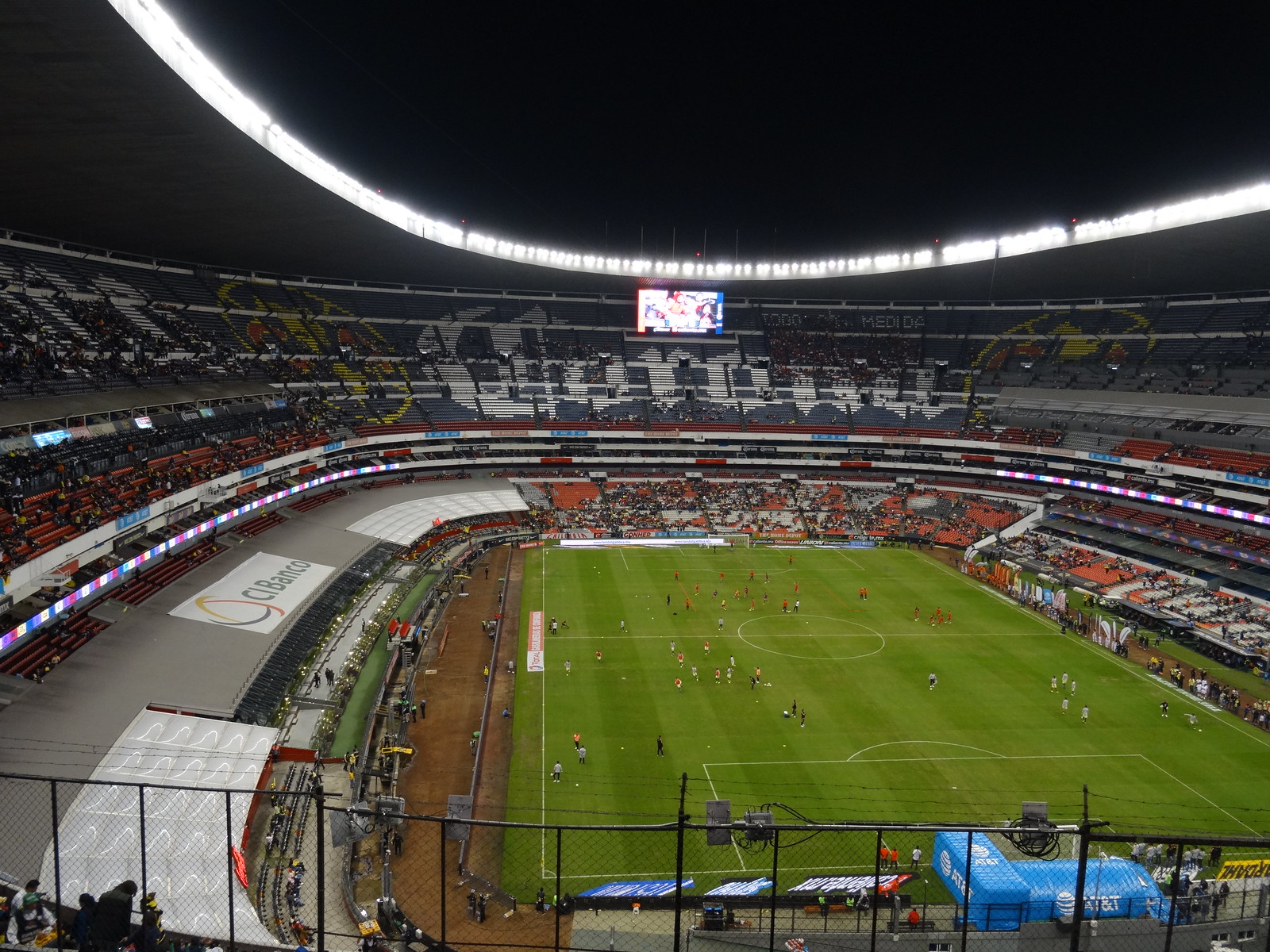 © Groundhopping Merseburg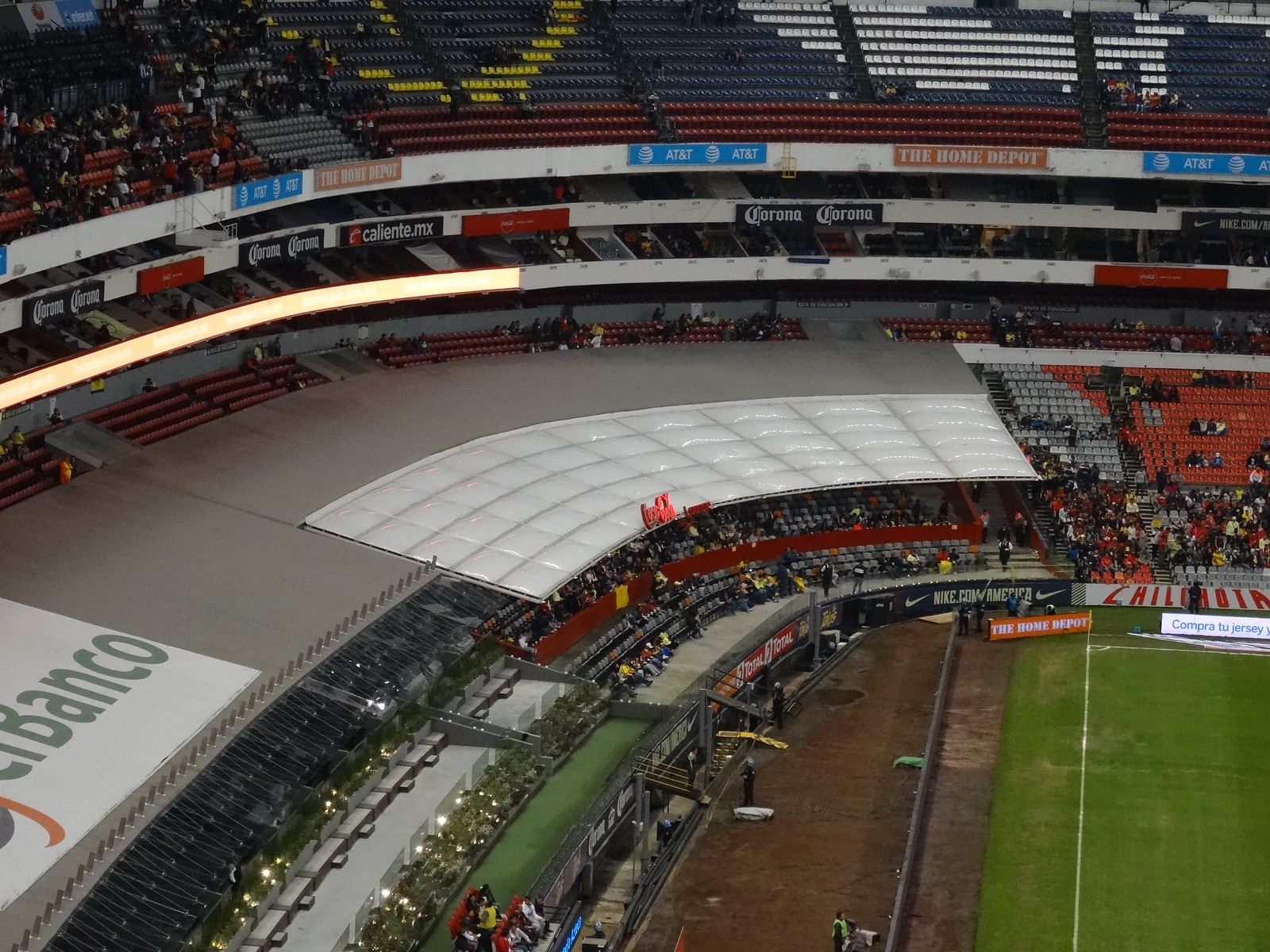 © Groundhopping Merseburg