New construction: Foundations growing in Sosnowiec
source: StadiumDB.com; author: michał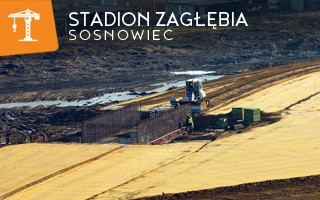 Construction was stuck for ecologic reasons but now progress can be seen almost daily. Thanks to Zagłębie Sosnowiec we'll be able to give you regular updates from Poland's latest major construction site.
Formal construction contract was signed on May 27, despite the bid by BPBP having exceeded the planned budget significantly. Since that day the main stadium of Zagłębiowski Park Sportowy (Basin Sports Park) is officially under construction, at a price of PLN 147.9 million (€35m) instead of anticipated 80 million (€19m).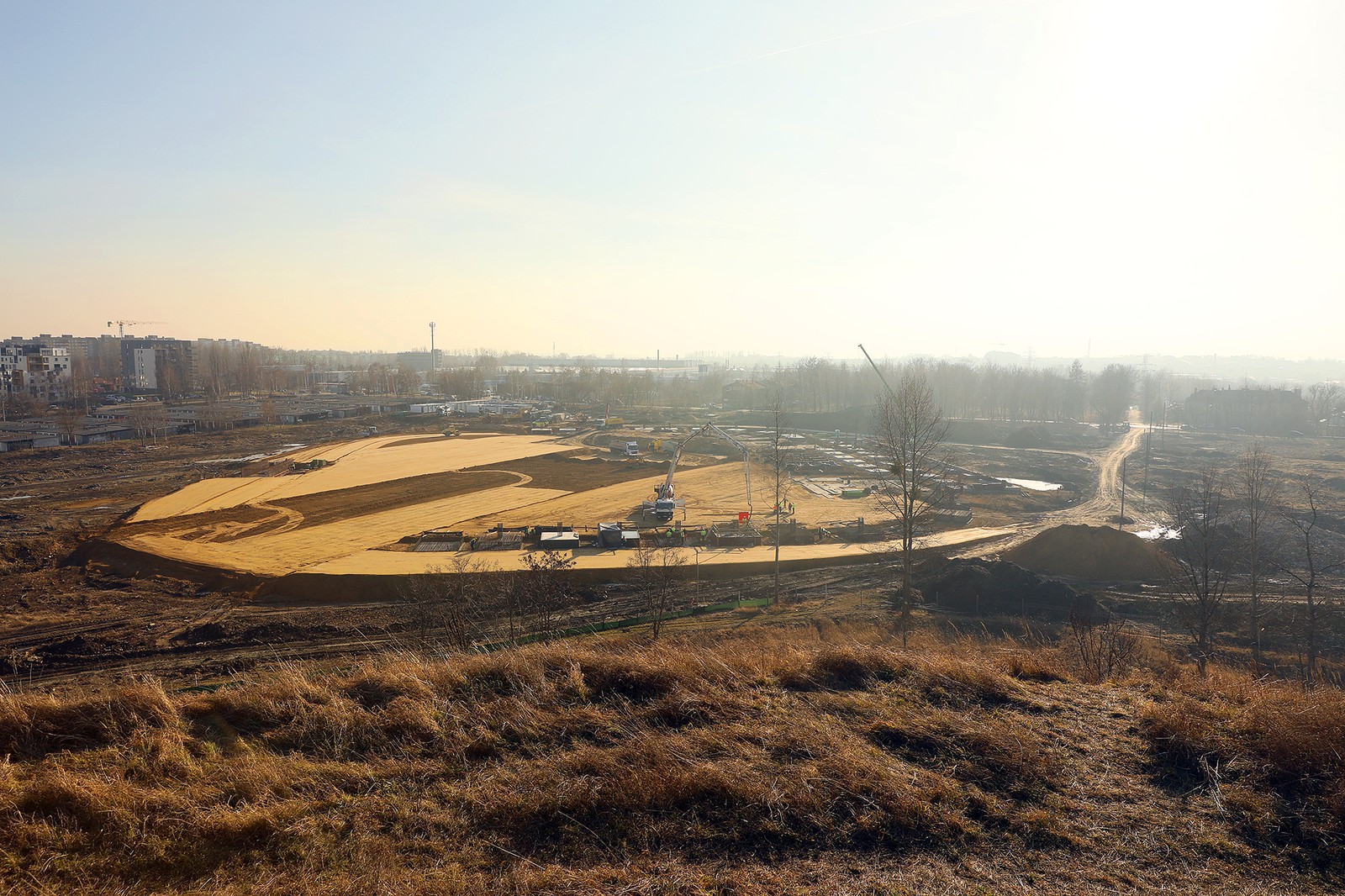 © Marek Rybicki, Zagłębie Sosnowiec
But in reality, works were halted for a number of weeks due to birds' breeding period. Only once it ended in late summer, as many as 5,000 trees and bushes could be cleared from the site. That's why clearing began in September and enabled ground work to come at full speed in mid-October.
At present the subsoil preparation is nearly over while foundation work sees over half of the major concrete blocks in place. From today onward, for the next 29 months, we'll be showing you regular updates from the construction site, courtesy of Zagłębie Sosnowiec photographer Marek Rybicki.
© Marek Rybicki, Zagłębie Sosnowiec
The timber-clad stadium in Sosnowiec will become Zagłębie's home once ready, offering 11,600 seats in its initial configuration, with potential to exceed 14,500 if demand warrants it. Construction has a 36-month time frame, including secondary amenities, internal road network, parking and installations.
Aside from the main stadium a second project is being carried out in direct vicnity, new indoor arena for 3,000 people. It's also part of the sports centre and is expected to be delivered within 24 months. Third major venue of the complex, ice hall with 2,500 seats, is yet to see groundbreaking, depending on tendering.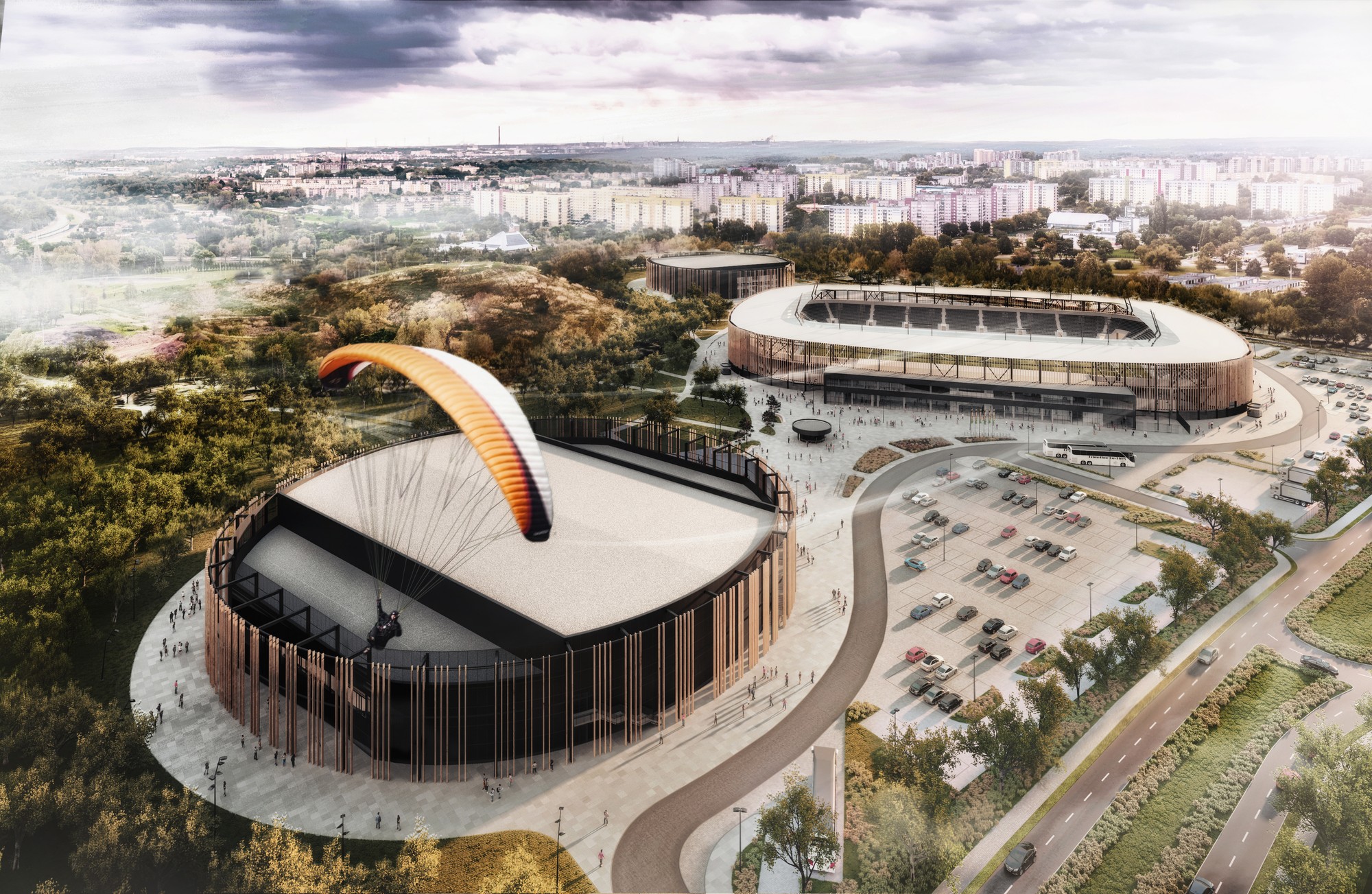 © JSK Architekci