England: Safe standing in Premier League and Championship from 2021?
source: DailyMail.co.uk; author: michał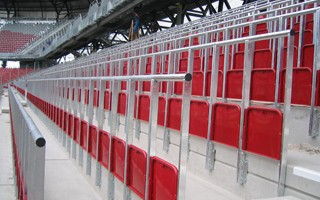 Though physically safe standing is already in Premier League, legally it's still prohibited. But that might change as the government is expected to act quickly, possibly introducing legal standing in 2021.
As you surely know, standing places are banned from football stadia of two top tiers in England. Not in lower leagues, not in rugby, not at those same stadiums during non-football events. Just at Premier League and Championship games.
It's long been subject to campaigns by supporters, which produced great momentum and in last year's election all three major political parties pledged to introduce safe standing as a legal measure. This includes the current government, which is expected to act on the pledge soon.
However, in October a review conducted by CFE Research showed that further studies are needed to change law. That's why Sports Grounds Safety Authority (SGSA) has commissioned a study currently being carried out at '6 or 7' stadiums. Interim report from the study should be delivered to sports minister Nigel Adams within days.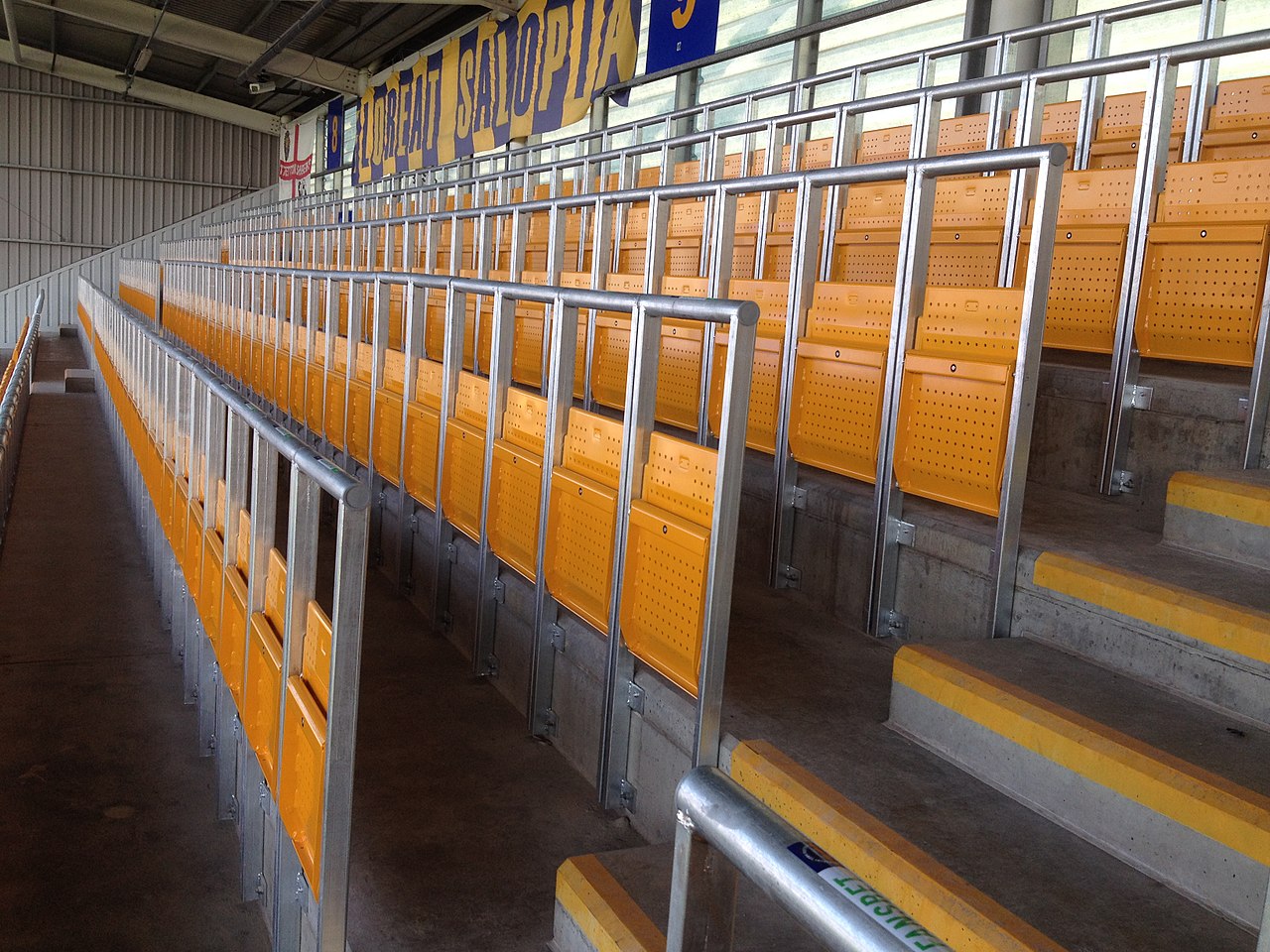 © Jon Darch
Final report on the issue is expected after the football season concludes. This means potential change in legislation would allow introduction of safe standing in top two tiers starting from 2021/22.
Interestingly, actual safe standing sections are already in Premier League. Tottenham introduced them at their massive south stand of brand new Tottenham Hotspur Stadium last spring. During this season Wolverhampton Wanderers were the ones to convert their south stand to safe standing. Of course in both cases railings come together with individual seats. Other clubs have expressed the will to follow suit.
It should be remembered that the entire safe standing campaign does not take England back to the old terracing, largely remembered as part of the era of tragedies. Yet the government continues to act sensitively to relatives of those who passed away in the 80s, particularly the Hillsborough families.
Legislation change in England might prove crucial for a shift in European policy of safe standing. At present such solutions are approved for use in Austria, Germany, Switzerland, all of Scandinavia, Poland, the Netherlands and more countries are proving open to move away from all-seater stadiums. International momentum might in turn result in a shift at UEFA, currently banning standing in almost every official game.
Outside of Europe safe standing is approved for use in countries like Australia, USA, Japan and South Korea.