StadiumDB Newsletter: Issue 77 - Big plans by big brands
source: StadiumDB.com; author: michał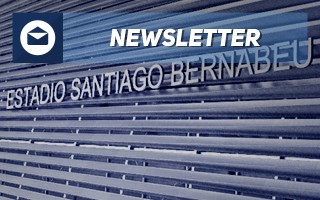 As the 2018/19 league season is nearing its final across Europe and beyond, we look at how some of the biggest brands in football are doing: Real, Chelsea, Roma, Hertha – all of them saw movement around their stadium projects. Plus Poland, Qatar, USA and beyond...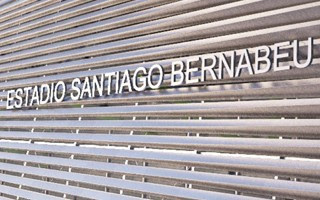 We're just days away from La Liga ending its season before their long summer break. Real Madrid are looking to make the best of Spain's longer hiatus from professional football. After the last game this weekend, their legendary Bernabeu will begin its long-awaited remodelling. Contractors have been announced and even if it's a company from Barcelona (FCC Construcción), Real is getting ahead of their Catalan rivals, at least stadium-wise.
In London and Rome the story isn't quite as good. Both Chelsea and AS Roma are still waiting to progress with their new stadia. The English side saw some speculation over supposed behind-the-scenes work on a way out for the new Stamford Bridge project. While the club gave a denial, it wasn't quite strong. Meanwhile Roma's owner suggested their stadium is already taking as long as the Colosseum. While he was joking, we checked. And it's actually taking longer...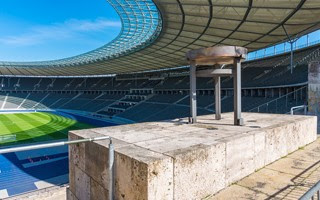 Also in Berlin the mood isn't the best. Hertha settled for middle of the table but cannot settle for what Berlin authorities want: to stay put at Olympiastadion for even 5 more years, if not more. The team's sports director even went as far as to threaten construction of a temporary, modular stadium. Perhaps not realistic, but indicative of how tense the situation is for Hertha and municipal authorities in the German capital.
Speaking of modular stadiums... in Miami the construction of Inter CF's new Lockhart Stadium bound to begin soon. Demolition of the old ground is already well underway, ending 60 years of quite some history. Another modular stadium (well, partly modular) celebrated progress and a record in Qatar: Al Bayt Stadium has received its playing field quicker than any other in history. It's already the third consecutive record set in Qatar and more are expected. A hattrick of sort already.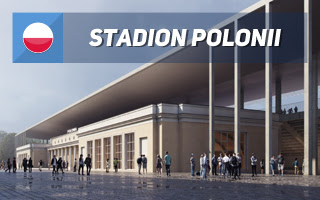 And while we're at hattricks, JSK Architects have landed their third consecutive professional stadium design in Warsaw! After the national stadium and Legia Warszawa's home, now they will shape how Polonia Warszawa's home will be rebuilt. Expected to hold 15,500 people, the stadium will offer new possibilities to the troubled club, Warsaw's oldest. Be sure to check StadiumDB to see four other concepts for the stadium, which were ranked slightly below that submitted by JSK.
Also in Poland, we added 5 more stadiums to make sure we finally deliver the promised 100! We're at 75 now and planning a trip north and west in upcoming days to take a few more shots, so there's more coming. Not far away from Poland, in the Belarusian capital, there's finally news on how the promised second national stadium will look. Weirdly enough, the first peek was possible in Beijing and the stadium design was revealed by Xi Jinping. Why? Because it's a project to be delivered as part of China's stadium diplomacy.