Qatar 2022: Third record in turf laying
source: StadiumDB.com; author: michał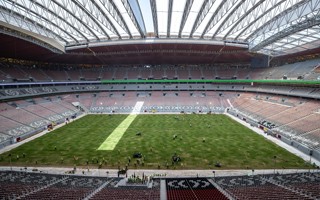 The Qataris are in a league of their own when it comes to unrolling playing fields. Last year they deivered the field in 13 hours, in March went down to 9 hours. Now it's less than 7 hours and they're not finished yet...
The Qatari Supreme Committee (SCDL) continues to impress the world, as if in attempt to improve the press they're getting. One interesting way to do so, which we haven't covered before, is making the turf laying into an event. Which makes sense, no stadium is complete without a playing field and installation of the pitch is one of the final elements of most projects.
Last year Khalifa Stadium had set the world record for how fast a complete field was installed with just 13 hours. Earlier this year, on March 22, Al Wakrah Stadium took the mantle with even more amazing 9 hours and 15 minutes. Al Wakrah is set for opening on May 16, having officially been handed over last week.
On April 27 the timing became extremely fast as Al Bayt Stadium's field was laid in just 6 hours and 41 minutes. Keep in mind, we're talking about 7,800 square meters of premium quality turf. The grass used is grown locally at the Aspire Zone Foundation's nursery.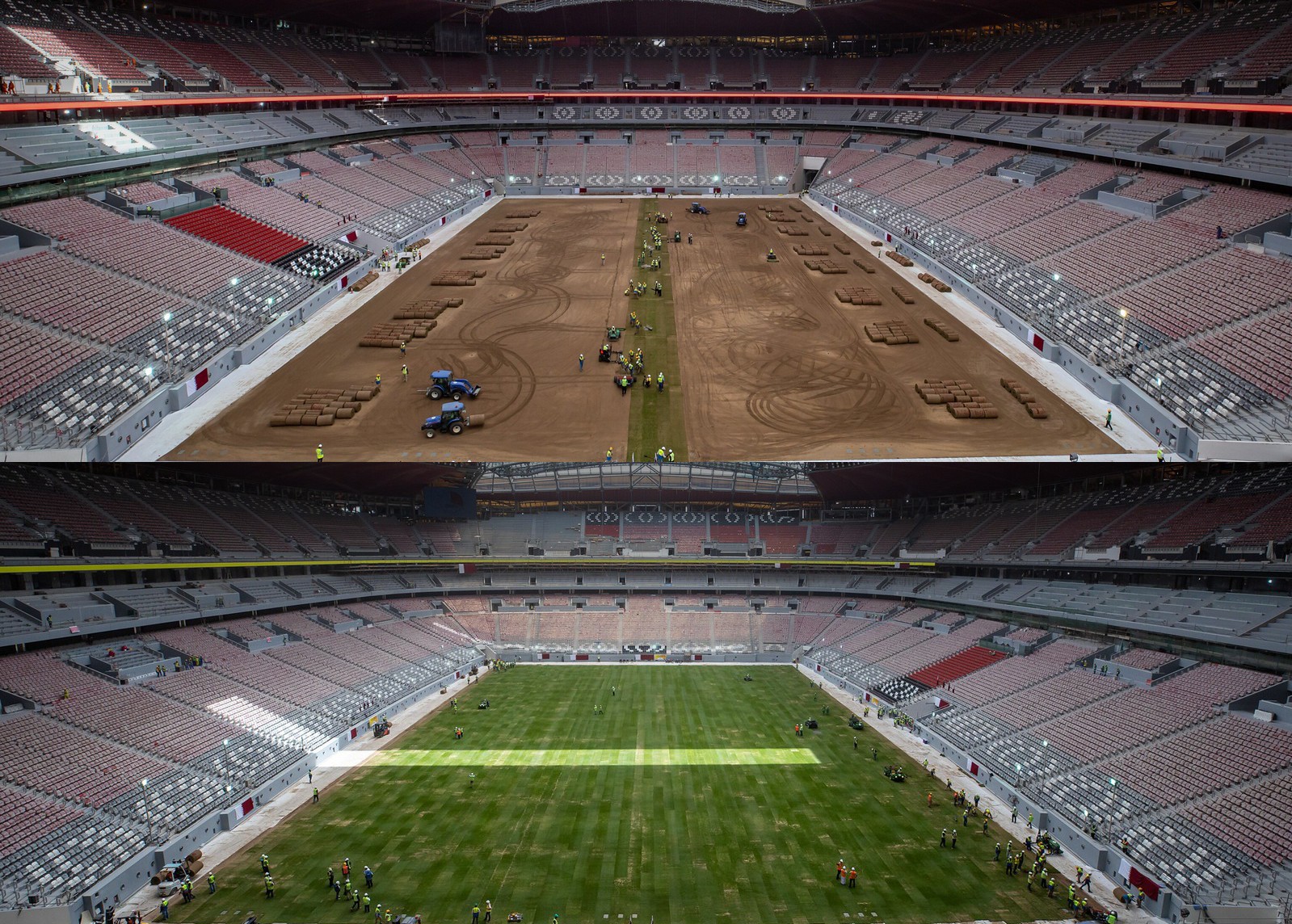 © Supreme Committee for Delivery and Legacy
Fear not for the safety and wellbeing of workers taking part in these operations. They're carried out by a 40-people team of experts, largely from outside the country. And the Supreme Committee has already confirmed in a tweet that they attempt to carry on with setting new records as remaining stadia reach the final stages.
As for new record-holder Al Bayt Stadium, it's now structurally ready and has almost all equipment installed. The retractable roof has been tested and the building is largely operational. Opening date will be clear later on but inauguration will take place this year.