China: Xi Jinping presents new national stadium for Belarus
source: ONT.by / President.gov.by; author: michał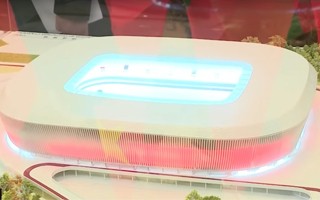 President Alexandr Lukashenka and Chinese leader Xi Jinping met in China to discuss partnership between their countries. Part of it is the "gift" of a new stadium and international natatorium, which will be built in Minsk.
The people of Belarus had an unusual first glance at their new national football stadium. In fact, even president Alexandr Lukashenka may have been surprised by what will soon be built in Minsk. While the proposed stadium deal was long-planned, shape of the venue was kept secret until now.
None other than Xi Jinping presented the 1:400 mockup of both the stadium and neighbouring international natatorium. For now this is the closest view we can present of the stadium. It shows a double-tiered seating layout with semi-enclosed outer cladding.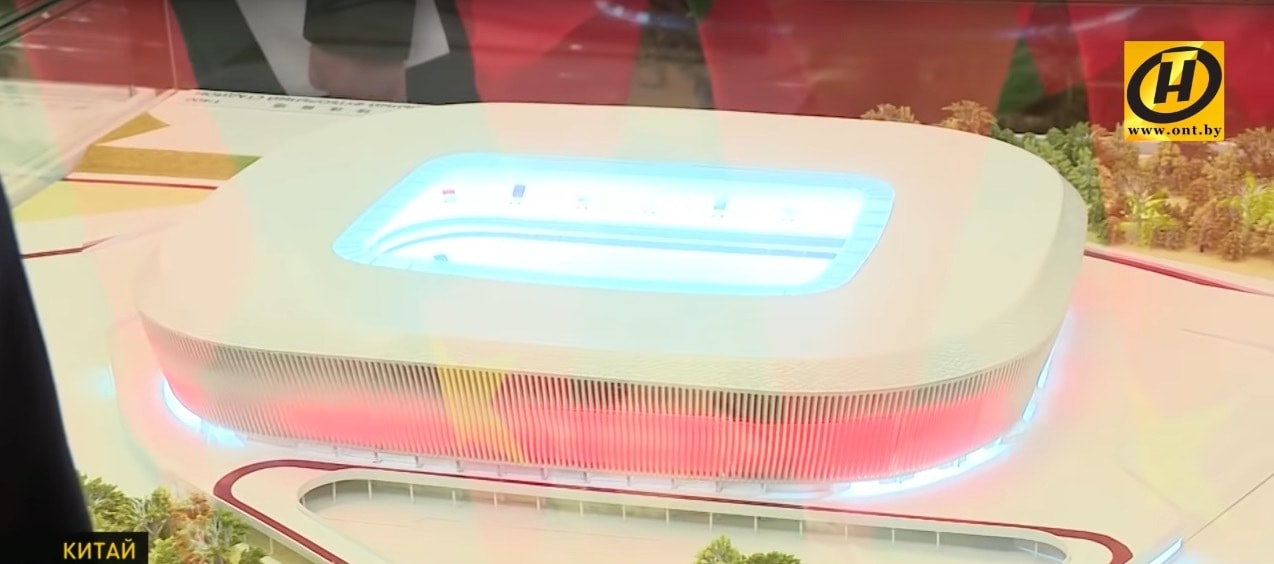 According to the stadium deal ratified in parliament on April 11, the Chinese government covers all expenses. It's also Chinese companies who carry out the design phase and will then deliver the stadium on site. That site is, as previously expected, in south-eastern Minsk, where the current Stadion Traktor stands.
As previously announced, the stadium is most likely to hold app. 33,000 people, which should be enough to apply for the UEFA Super Cup, among other events. Compliant with UEFA Category 4, the building will become new home to the national football team, who are now using the revamped Stadion Dinama at the heart of Minsk.
While advertised as a gift from China, the stadium and natatorium are part of what is considered 'stadium diplomacy'. The Chinese seal larger trade partnerships by delivering brand new infrastructure (of which stadia are the most symbolic element, but it also includes roads, hospitals, etc.) in return for greater trade dependency on China.