StadiumDB Newsletter: Issue 75 - US news, mostly
source: StadiumDB.com; author: michał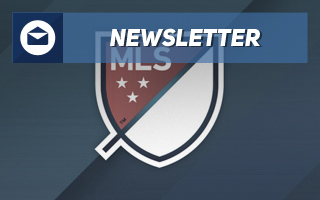 With Easter behind us and Passover in progress, we hope everyone celebrating the holidays has/had a wonderful time. Please find the latest issue of our newsletter and subscribe to get it right to your inbox.
For logistical reason our activity recently has been limited but we're back on track now. Over the past two weeks we covered most important developments in the US, less so in other countries. And there was quite a lot to digest in North America, too.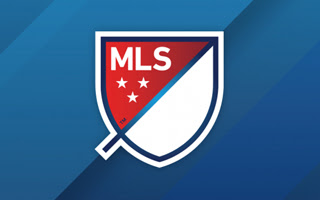 First, David Beckham's football team has revealed the official concept for its stadium and it's remarkable, inspired by the pink flamingo, one of Miami's icons. We also took a look at the rivalry between Sacramento and Saint Louis for the 27th spot in MLS ahead of last week's Board of Governors' meeting only to find out that both teams might be granted a franchise at the same time. However, clubs number 28 and 29 will have to pay a $50 million increase in their entry fee. Not insignificant spike and yet it's unlikely we might see MLS stop blooming in upcoming years. Louisville seem to know it well as their stadium continues to grow and would require only a minor expansion to join the top division some day.
While we're in the US, Jacksonville is one of the last cities not to have a new NFL stadium. While TIAA Bank Field underwent significant upgrades in this decade, the league is a few steps ahead overall. That's why owner Shahid Khan not only suggests adding a sunroof to the stadium, he also suggested an innovative, unseen way of doing it. The example quoted is a drone roof hovering over the auditorium to provide effective shade for all the stadium, an idea created in Qatar in 2011.
Luton Town has moved one more step closer to their stadium being built as secretary of state opted not to commission a review of the planning process. While still not quite ready for groundbreaking, the Power Court stadium scheme is moving ahead. Meanwhile in Lincoln, City FC have to find a way to increase their stadium capacity beyond 10,000 as they secured promotion. The city would see them in a new ground altogether but that's far cry from solving the immediate capacity shortage. And finally, London Stadium has turned claret last week, receiving its new synthetic cover around the field, adorned with West Ham colours.
Moving eastwards, Sosnowiec is one more Polish city to go forward with its new stadium scheme. After Szczecin, it's already the second major project to be approved this year and is now expected to see groundbreaking. The 12,000-seater in Sosnowiec will cost €35 million. While in Kyiv, the national Olympic stadium took on a surprising role of political debate stage. Two stages, even. It saw the underdog-turn-favourite Volodymyr Zelenskiy take his stage and leaving president Petro Poroshenko the second.