Miami: Beckham reveals his flamingo
source: StadiumDB.com; author: michał
Double entendre? No, it's quite literal. David Beckham's ownership group has revealed the final concept of the planned MLS stadium at Freedom Park. And it's a huge pink flamingo.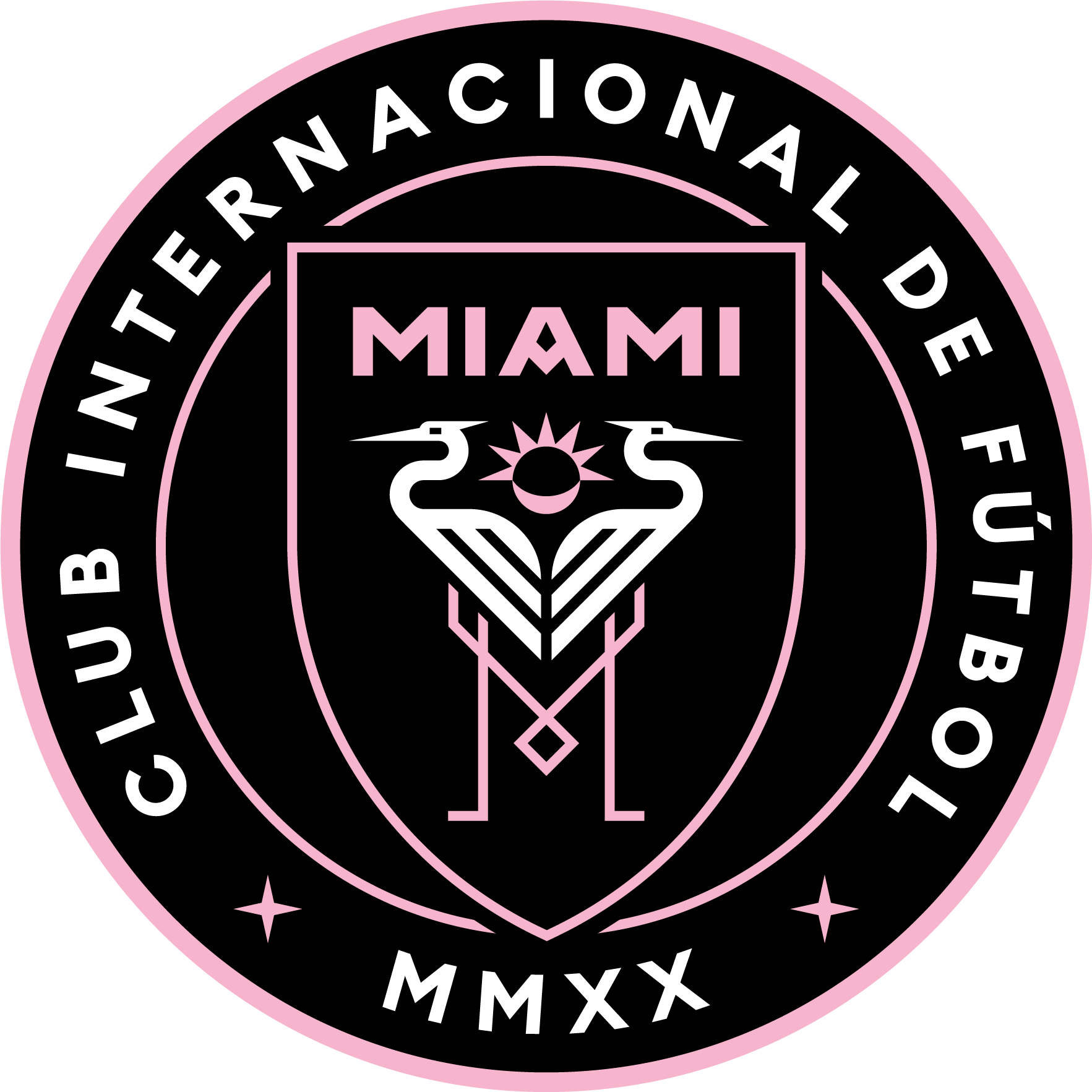 We've already shown you the secondary stadium planned by Inter Miami and it's impressive. It will also replace a stadium of some significance for American soccer, Lockhart Stadium. Now it's time to turn our eyes to the main stadium within the Freedom Park project, because it's even more impressive.
Already last year we knew it was going to be something, because Arquitectonica was appointed to design it. Now it's revealed that even more famous brand, HOK, are also on the job. And they did deliver Mercedes-Benz Stadium after all. The outcome of their cooperation is already captivating and these are likely not its final renderings yet (roof design or seating layout not detailed).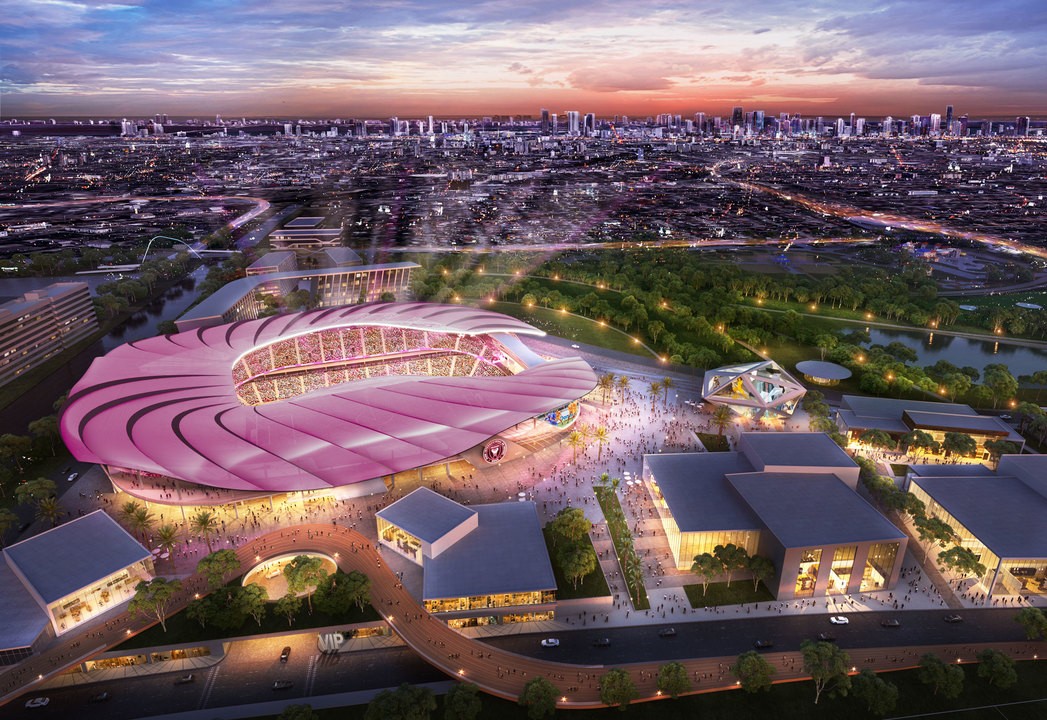 © Inter Miami CF
What's clear by now is that the stadium takes inspiration from Miami and Inter's symbol, the flamingo. Whitish by day, the building should come alive in vivid pink in the evening, though surely it will also be able to change colours. The roof is formed like two giant wings sheltering the interior, leaving just a bit of an opening in the south.
Under the roof there's something even more interesting: a panoramic skywalk allowing guests to walk around the stadium under the roof. During matchdays the feature would likely be dedicated to premium customers, but on weekdays it's possibly a great tourist attraction within the 25,000-seat stadium.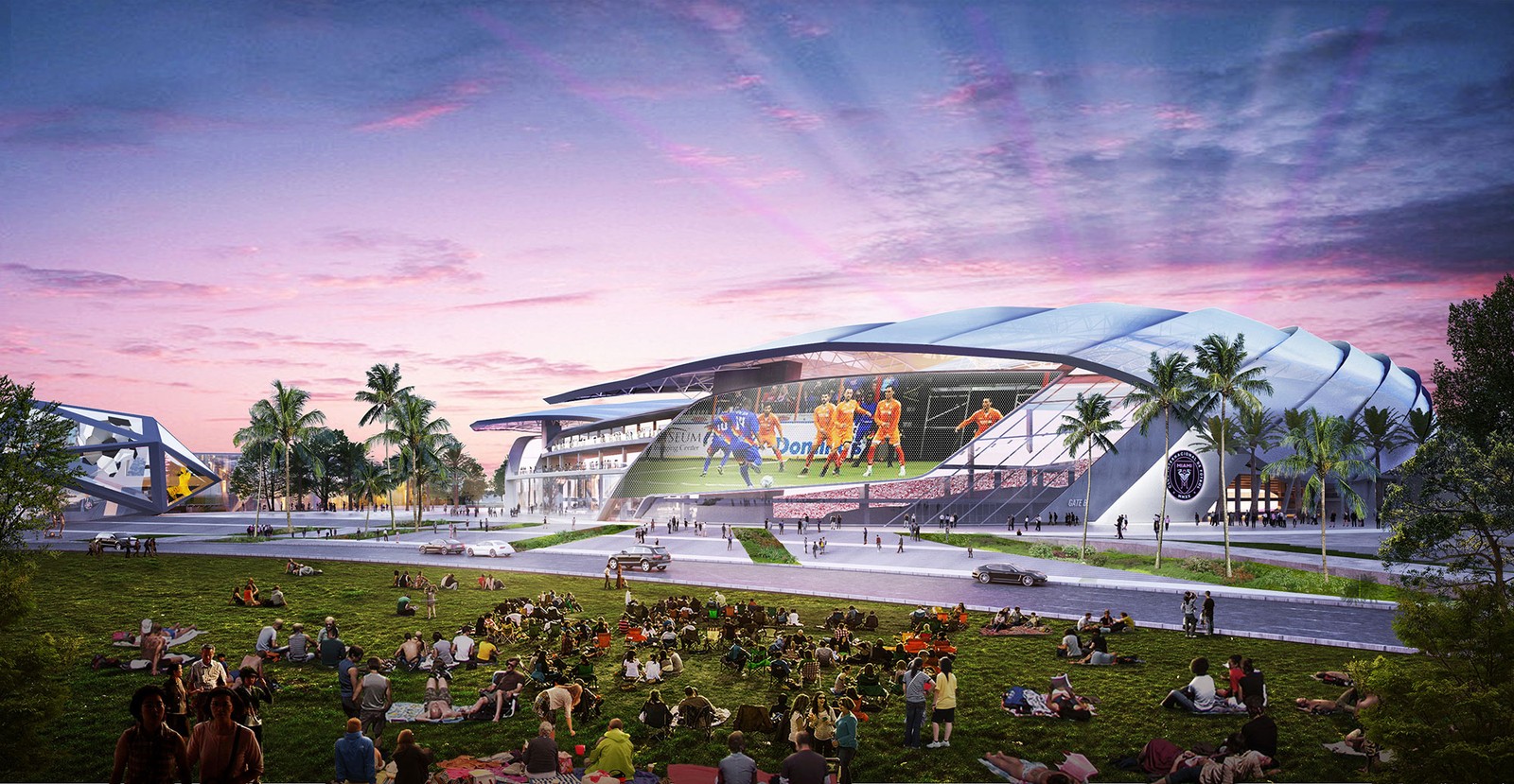 © Inter Miami CF
Inner walls of the stadium might become giant multimedia displays, replacing traditional video screens. If the renders are anything to go by, it might be the biggest system of its kind after Krasnodar, Russia.
The compact seating layout shows a feature we're seeing more and more commonly within MLS: a single-tier terrace behind one end (north) for most vocal supporters. Here it's aided by roof to amplify the noise. Towards the sides stands separate to create two tiers, ending with a single level of seating in the south. However, the narrow window to the outside world will be limited even more by several balconies of hospitality.
© Inter Miami CF
Main stadium is the only thing that changed between old and new renderings. Aside from the main stadium the complex will comprise a 750-bed hotel, 93,000 m2 of office, retail and commercial space public soccer academy (9 fields, though only 1 full-sized, in total 9.3 ha) and vast public green areas.
Inter Miami CF will begin its adventure in MLS in just under a year. The team should play its first games away and later begin using the new Lockhart Stadium. Eventually, after two full seasons, the new Miami Freedom Park should be delivered.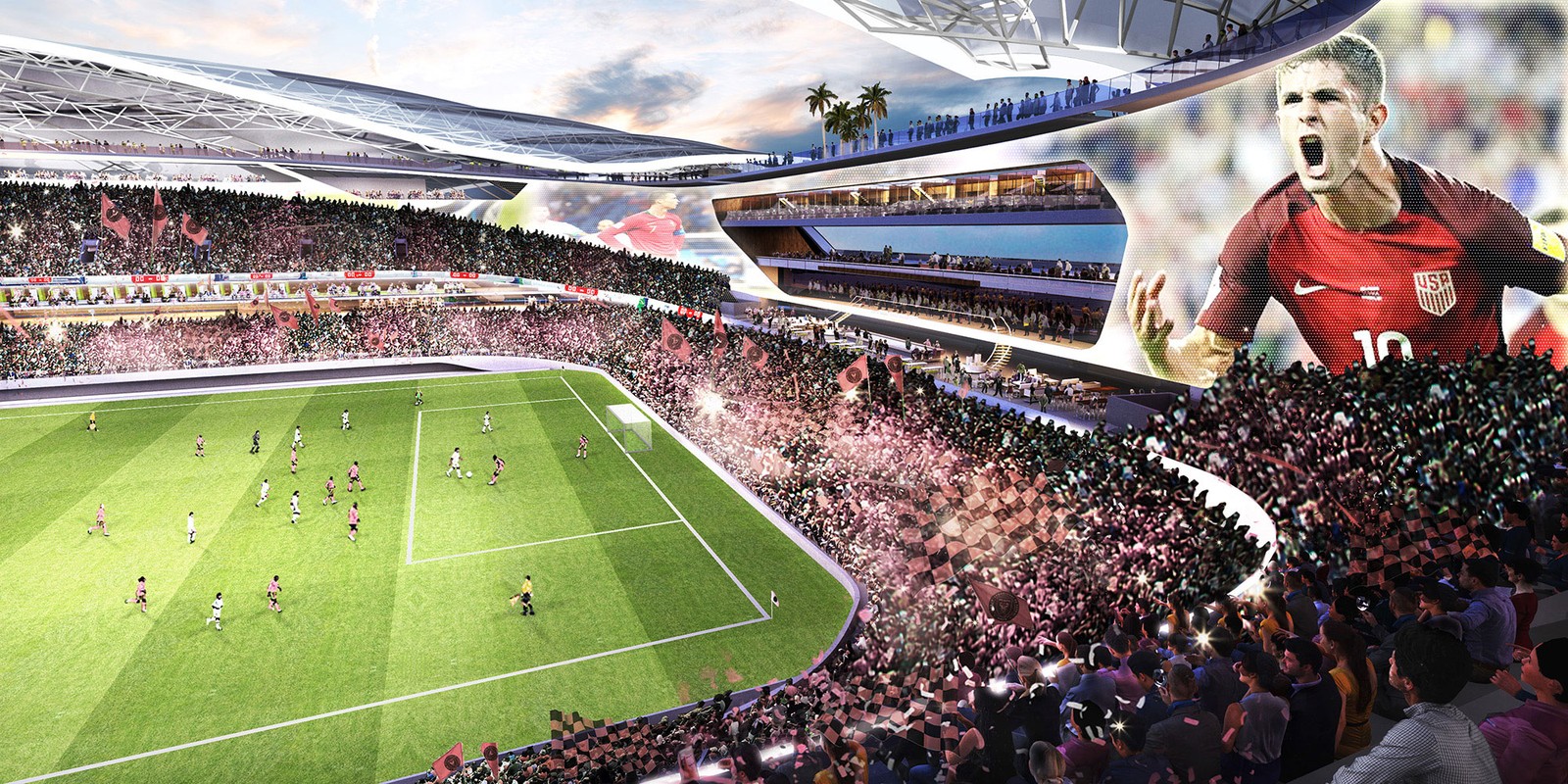 © Inter Miami CF