New design: The other Lockhart Stadium
source: StadiumDB.com; author: michał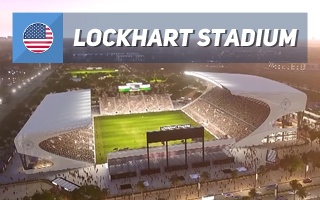 This time it's not about Inter Miami looking for other sites, it would simply be their second stadium. Or first, actually, because it could be ready for opening as soon as May of next year!
Unused since 2016, Lockhart Stadium is awaiting its new life. Now it's about two change as two bids are filed to redevelop the site. Proposal made by Miami Beckham United would see it torn down entirely and rebuilt in new configuration (rotated 90 degrees), once more supported almost entirely by steel.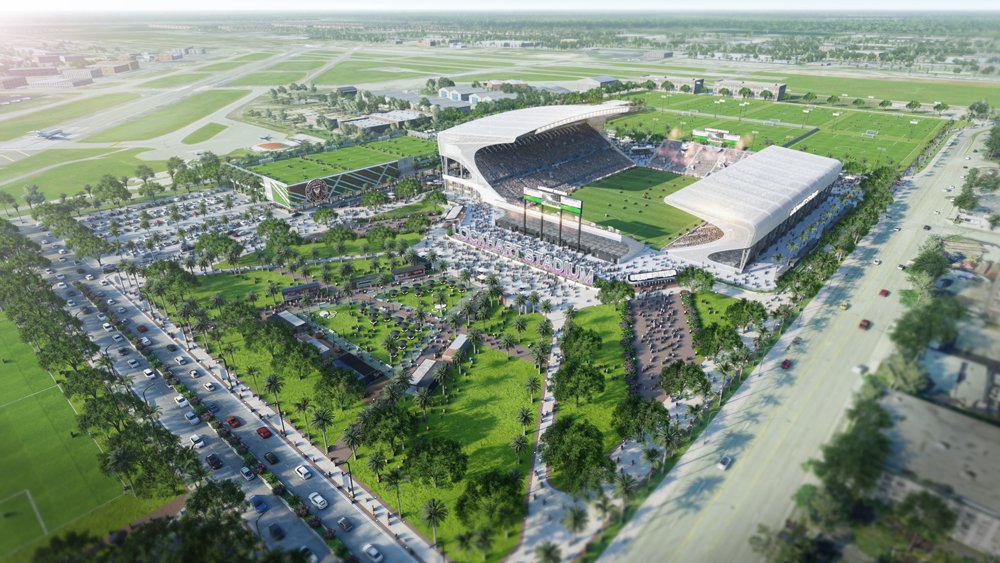 © Inter Miami CF, Manica Architecture
The proposal will be up for a vote to be approved by the Fort Lauderdale city council on today, on March 19. If it gets the green light, work should start almost instantly. Complete design by Manica Archirecture and building permit should be ready by July, enabling works would be ongoing by then already. Actual construction is planned between August and May of 2020, when the stadium would already be tested and ready for opening.
Only the main double-tiered grandstand would offer extensive facilities, including two levels of hospitality areas overlooking the field. It would be connected with multi-level parking garage on the other side of the road, replacing the old Lockhart surface parking, which effectively ruined the area's appeal.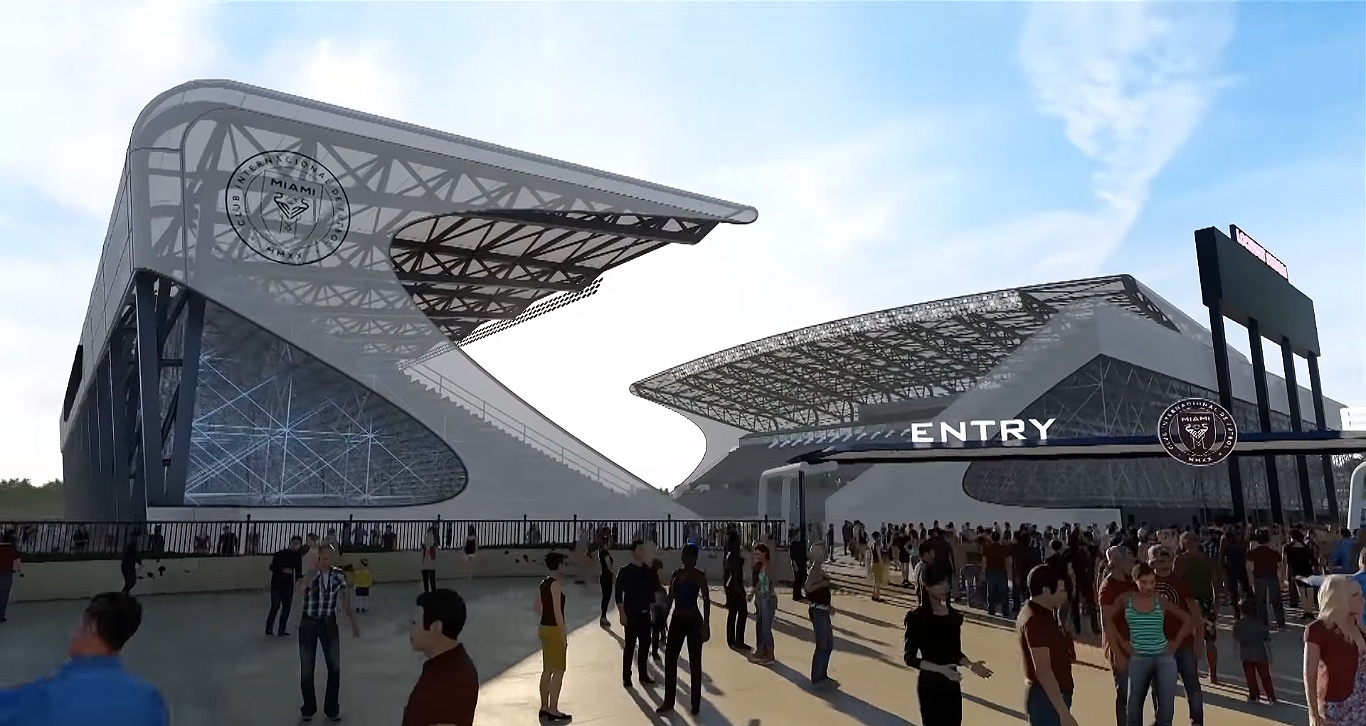 © Inter Miami CF, Manica Architecture
While three of four stands would be built on simple tubular supports, they're not meant to be temporary. The 18,000 capacity would first be needed to host two seasons of Inter Miami in MLS, then a permanent USL satellite team, as well as concerts and other events.
North of the stadium Inter's training academy would be set, replacing defunct baseball complex. It would offer 7 full-sized fields, while further 6 fields (3 full-sized and 3 small) would be spread around the area, in its south end or on top of the garages. Finally, an interesting park with restaurants would be set south of the stadium, opening the area up for the local community.
The entire complex would cost some $60 million and is expected to be entirely covered by Miami Beckham United.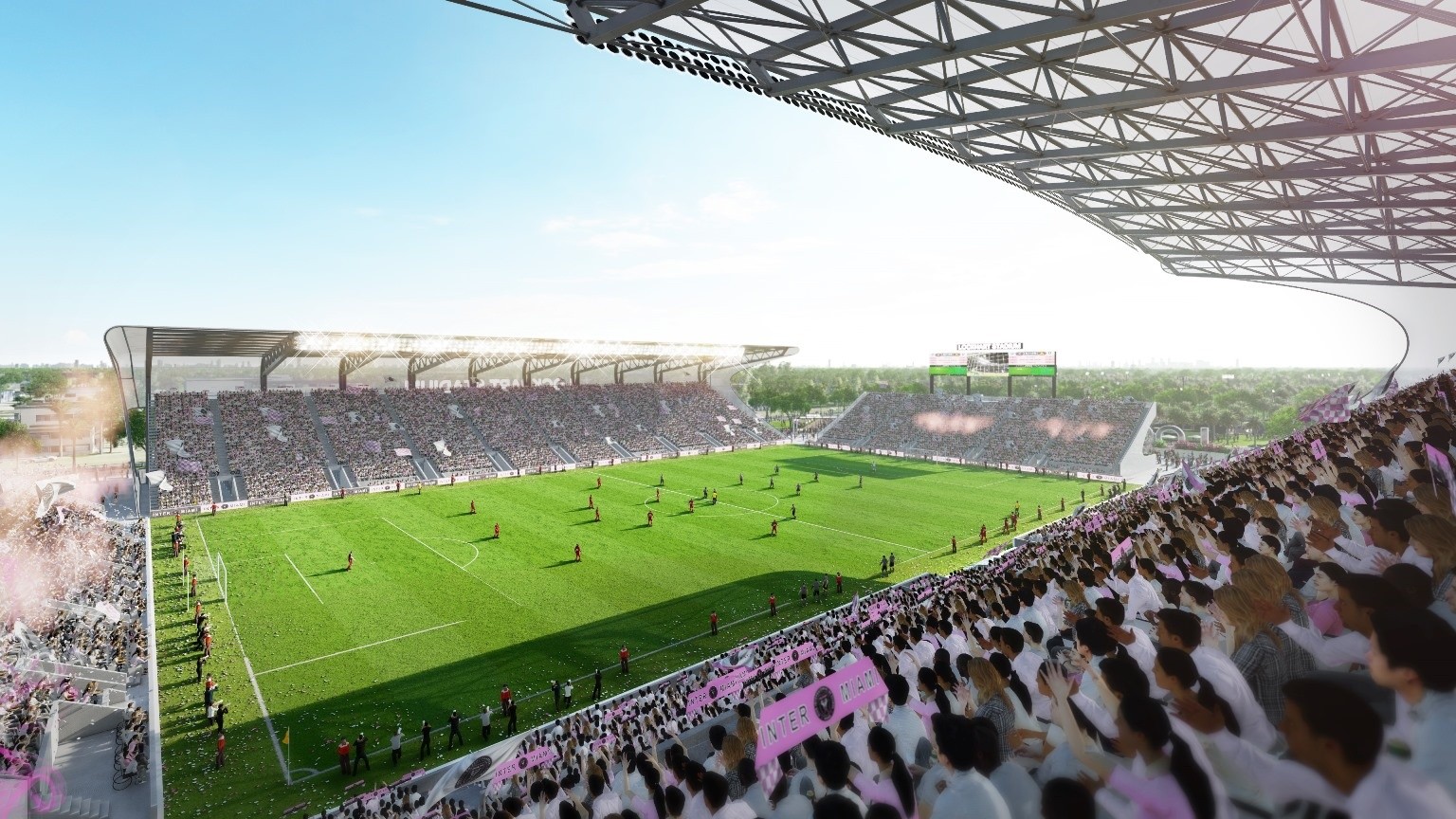 © Inter Miami CF, Manica Architecture