Poland: Sosnowiec announces stadium contractor
source: StadiumDB.com; author: michał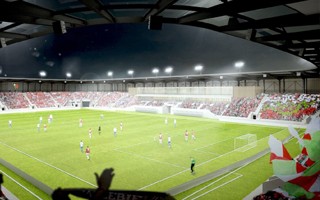 Against all odds the city of Sosnowiec will build its timber-clad stadium. Winning bidder was announced today. Despite exceeding planned budget, it's deemed satisfactory.
Earlier today the municipality of Sosnowiec announced the winning bid in tender to deliver the new public stadium, future home to Zagłębie Sosnowiec, the likeliest team for relegation from Ekstraklasa in 2018/19.
The decision was preceded by online bidding by all three candidates who had submitted their offers in mid-February. While their initial offers were ranging between PLN 161.1 and 183.3 million, the final bids came much lower, to PLN 147.9 – 154 million.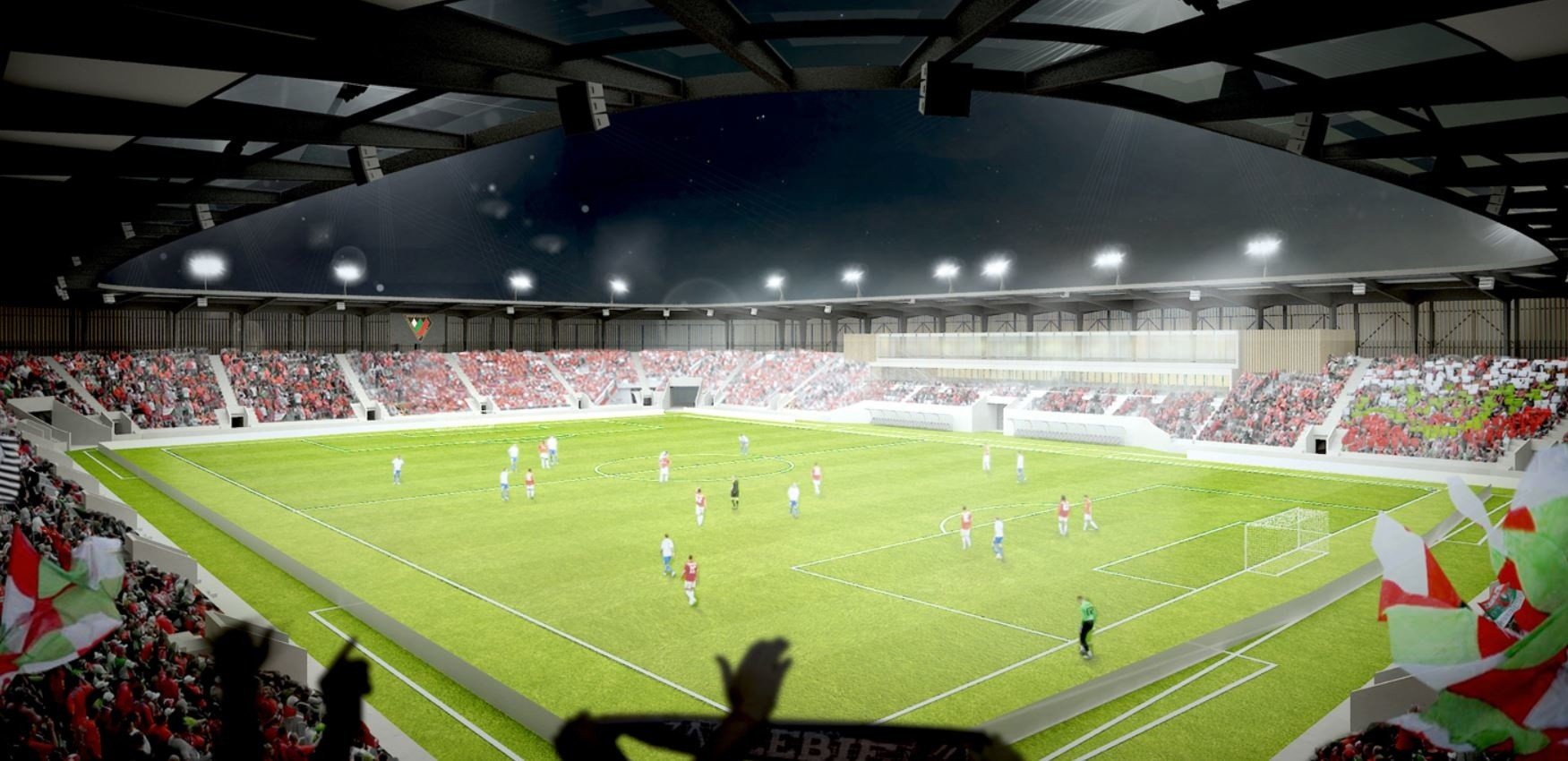 © JSK Architekci
The winning company was announced immediately today to be BPBP, who have previously delivered the new stadium in Bielsko-Biała. Their 147.9 million (€35m) bid has been evaluated during the 2-month period. Should there be no appeals against the decision in 10 days, the contract should be signed around end of April. From that point groundbreaking is expected in a few weeks.
The new stadium will hold 12,000 people on a single tier. Its key feature is the wooden facade, fitting in the public green area of Górka Środulska.
Planned alongside the stadium are an indoor hall and covered ice rink. First tenders for these facilities had to be cancelled in February after all bids exceeded budget by over 90%, however a second tender is already running, expected to deliver an outcome at the end of May.