StadiumDB Newsletter: Issue 58 - Designs, England and much more
source: StadiumDB.com; author: michał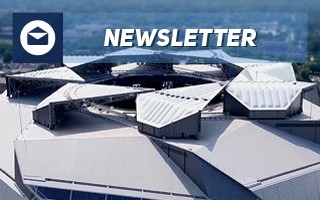 Last week in StadiumDB coverage was focused largely on stadium developments in England, which we covered more extensively than those in other countries. That said, there's much more to dive in, as this issue of our newsletter proves! If you wish to receive weekly updates directly to your email, use the below blue box to subscribe!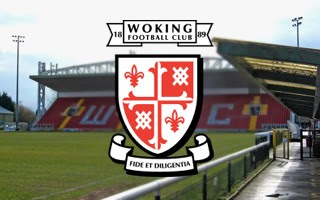 England was mentioned first and in England we begin, with two new stadiums for 10,000 each having recently been announced. They're planned for Torquay United and Woking FC. Neither of them is currently within the professional league system, which makes the projects the more impressive. While their size is the same, cost makes a huge difference. In Woking the new stadium would cost just £10 million, while in Torquay the price tag is already at £30-40 million. Why the difference? Follow the links to learn more.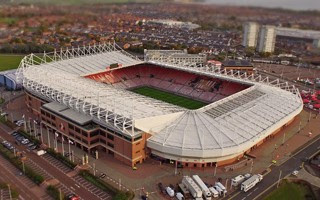 Further developments in England include Burnley's Turf Moor expansion by two new corners, which is already 3 months behind schedule, as well as seating replacement in Sunderland. The latter operation is a show of community spirit. Despite Sunderland's sudden descent to 3rd league fans came in hundreds to install new seats at Stadium of Light.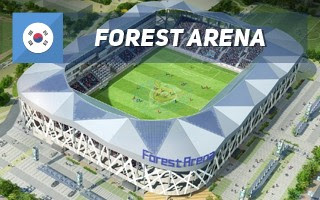 While in many countries stadiums are growing, South Korea is going the other way. An example of this tendency came from Daegu, where the largest Korean stadium of the 2002 World Cup was built. Daegu FC never had the chance to make proper use of it with average attendances never having exceeded 10,000 per game. Now around 3,000, such turnout demands a much more compact and football-specific stadium. This is why Forest Arena is being built, a disciplined and well thought out plan of giving the team a place to grow in K-League. As soon as 2019.
We also visited Atlanta, where the hypnotising retractable roof of Mercedes-Benz Stadium is finally operating as initially planned. Even faster than planned, because initial info suggested opening or closing in 12 minutes. Now the eight 500-ton petals slide open/closed in just 8 minutes. Even if the system needed a year to complete, it's still a fascinating feature!
In Madrid there are issues of a different nature, not technical like in Atlanta. This time it's legal. Or illegal, we should say. High court for Madrid ruled that Wanda Metropolitano was built along an illegal zoning amendment, now annuled. This could hypothetically mean relocation back to Estadio Vicente Calderón, however such scenario is highly unlikely. What's the alternative? Read more here!
Fantastic news came from the sensation of Russia's World Cup, Croatia. Construction of the country's most modern stadium is now beginning in Osijek, putting major cities like Zagreb and Split to shame. New 12,000-seater for NK Osijek will likely boost plans in other cities, which are now at risk of having their football teams left behind.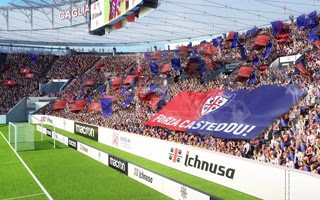 And lastly, the most-red article of the past week covered Cagliari Calcio. The Italian football team has announced potential changes to its new stadium. While designed with 25,000 people in mind, the football arena could now grow to as many as 30,000+. This option will not be carried out from the start, rather left for the future, depending on ticket demand and Italy's bid to hold Euro 2028.