Atlanta: MBS retractable roof fully operational after a year
source: StadiumDB.com; author: michał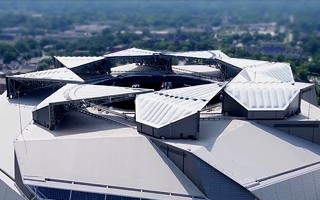 The 8-petal, 3,500-ton system is finally moving smoothly around the stadium a long year after the opening of Mercedes-Benz Stadium. It's now as impressive as rendered in the past.
Though we're already an entire NFL season after official inauguration, Mercedes-Benz Stadium is only now receiving its most distinctive feature, the retractable roof. Today during the first open practice of Atlanta Falcons fans were able to enjoy it, while on Wednesday a preview was given to media representatives during an official ceremony.
The moving roof has been in place for the past year, but opening and closing was a real issue for the venue's operator. It thus remained closed for most games and changing its position demanded individual movement of each petal. As a result, it's been shut down since October, as work on its automation was ongoing.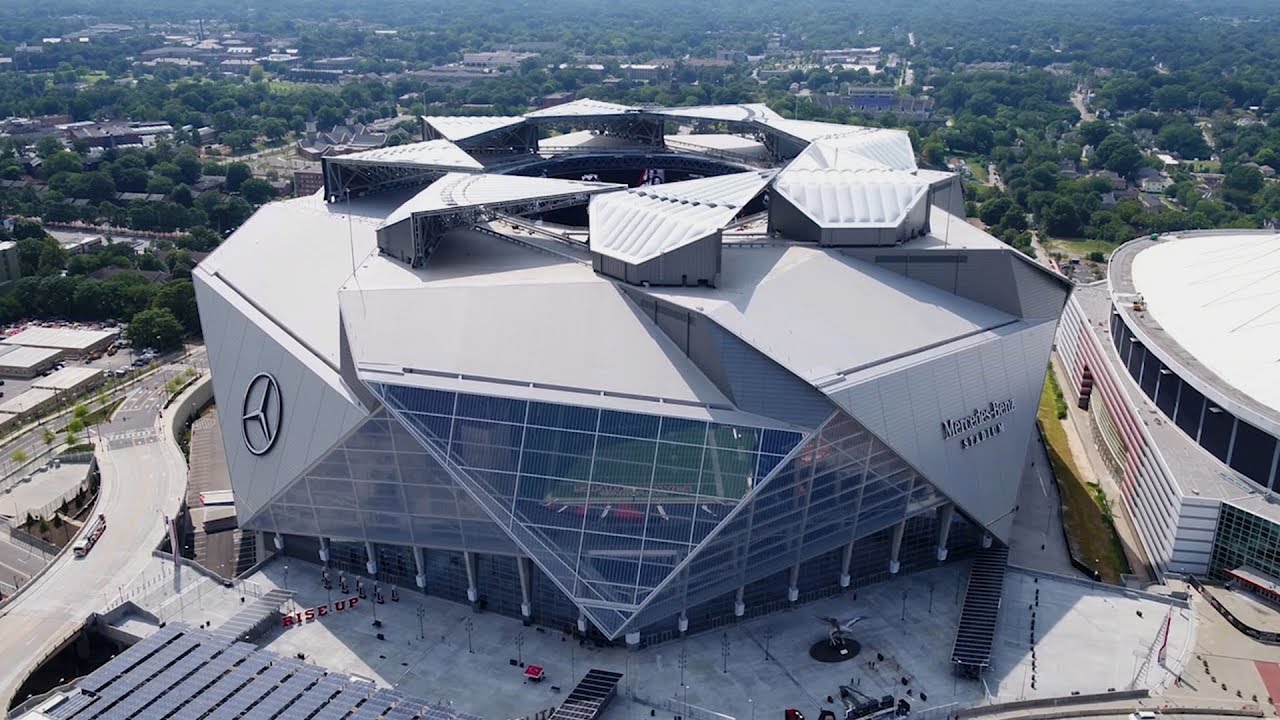 Mercedes-Benz sTadium saw a long list of controversies during its first year in operation and leaking, not fully operable roof was the chief among them. Hardly a reason for pride for the world's most expensive football stadium ($1.5 billion at the time of opening).
At the same time it's quite common for complex engineering projects like this to see glitches in the first months. It should be remembered that Mercedes-Benz Stadium saw two delays in opening, largely due to complexity of the roof, which is the single only one of its kind worldwide.
The iconic dome is topped by 8 petals of ETFE-covered retractable roof, each weighing almost 500 tons. Though they move along straight lines, together the petals regulate the amount of light accessing the stadium every inch of their way by regulating size of the angular opening above the field.
Initially the roof was expected to open and close within 12 minutes. During the first season such operations were taking long hours. Now the time has been reportedly limited to just 8 minutes to go each way. With this achieved, the operation is particularly spectacular and Atlanta Falcons and United hope to make it part of the event experience for fans inside, of course depending on weather.