Sunderland: Supporters replace seats at Stadium of Light
source: SAFC.com / SunderlandEcho.com; author: michał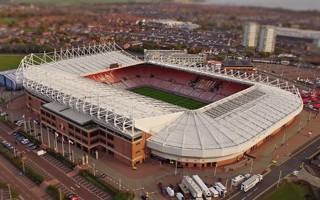 Despite massive trouble over the past seasons, Sunderland AFC can still count on their faithful fanbase for help. Over 2,000 fans applied for voluntary work in July and helped replace over 9,000 seats.
They have the league's biggest stadium these days. Sadly, that's not due to Sunderland's ground expansions, rather two consecutive relegations which left them in League One for the 2018/19 campaign. Broadcasting money dried up, sponsorship deals are more modest and crowds also fell to under 28,000, leaving over 20,000 seats empty.
If it was so bad in Championship last season, you might presume it would be even worse in 2018/19. Think again, though. Supporters have already bought 22,000 season tickets and aren't dropping out.
Even more impressively, the club appealed for fans' help in early July as there are some 30,000 new seats bought for Stadium of Light. Before this week's season opener over 9,000 of them were to be installed by the supporters.
Sunderland had 900 vacancies for the voluntary work and saw over 2,000 people sign up! The list was cut short and reduced to those most determined. Most of them were men, though females also weren't afraid to get physical. A lady in her 80s was reported to put male volunteers to shame, while some people signed their families in, wanting to contribute as much as possible.
Work began on July 10 in the south-east corner, where seats are now white, according to a new colour scheme for the stadium. The east stand already has new seating.
Supporters worked in 4-hour shifts, only replacing the plastic elements instead of entire seats with their heavy steel frames. This is how the outcome looked after just one day: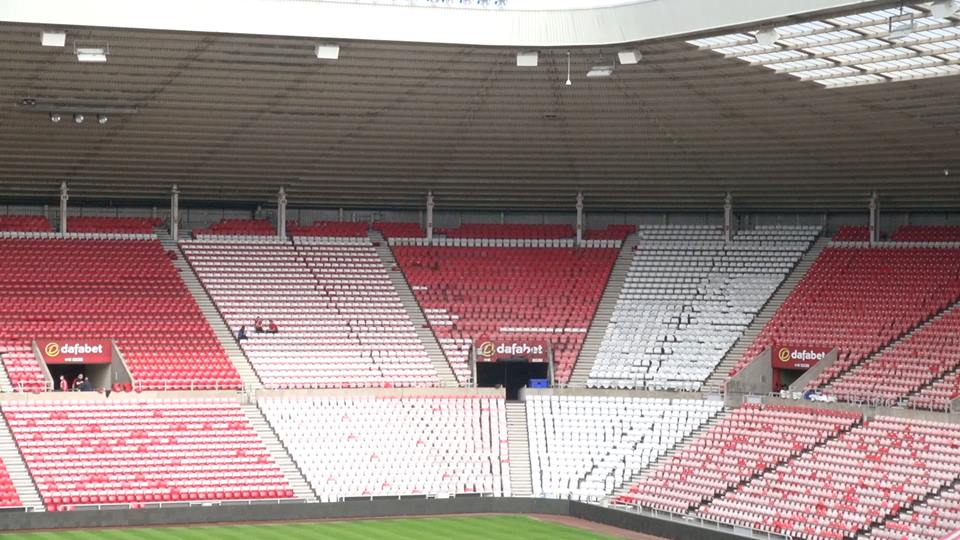 Once all phases are complete, the stadium should have a fresh image, even if a lot of these seats will remain empty until Sunderland return to their more rightful place, somewhere in the top two tiers at least.
Issue of seat replacement was taken up on numerous occasions by fans as the original ones from 1997 faded quite quickly and their quality was even worse than the pinkish colour. Back in 2016 there even was a social campaign for their replacement.