Copa América 2021 stadiums (Brasil)
Description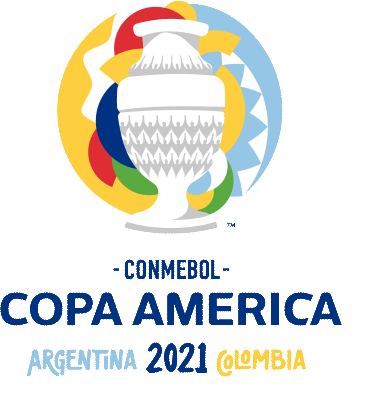 In 2017 CONMEBOL decided to reschedule the continental championship to even years, so that Copa America runs simultaneously with the Euros. There were three bidders to hold the 2020 edition of Copa America: Argentina, Colombia and… USA (having hosted the Copa America Centenario in 2016). The bid from North America was eventually rejected, while the tournament was to be staged equally between Argentina and Colombia, each country offering 4 host venues.
Impact of COVID-19 on Copa America
---
Just like Euro 2020, the South American championship was faced with a harsh choice after the coronavirus pandemic of 2020. The tournament was thus postponed until 2021, just like Euro 2020. Contrary to the European equivalent, the South American competition changed its date from 2020 to 2021, The host nations of Argentina and Colombia remained unchanged, though.
A real "earthquake" happened between late May and early June, just days before the tournament. On May 21 Colombia withdrew its readiness to hold Copa America, with civic unrest spreading across the country since April's introduction of proposed tax reform bill. Last days of May were spent by numerous CONMEBOL delegates visiting additional Argentinian stadiums to check if transition to all-Argentine mode is possible. Sadly, on May 31 Argentina also withdrew, in this case due to sudden surge in COVID-19 cases (from 20,000 to over 30,000 new case daily average).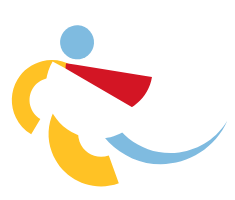 With all this taken into account, CONMEBOL decided to relocate the entire tournament to Brazil, with support from president Bolsonaro. The decision sparked protests nationwide, both political and social. The tournament earned a pejorative nickname of Copa da Morte (Cup of Death) as Brazil's coronavirus death toll was nearing half a million.
With this severe public health crisis and extremely limited time for relocation, there was no option of allowing large crowds inside. For that very reason we aren't including 'attendance' columns in any of the tournament tables, capacities are limited to delegates and media members. At the same time, even the opening game including Brazil saw just a handful of onlookers.
The global pandemic also changed the tournament's format. Initially, it was hoped that Copa America would also include Qatar (as in 2019) and Australia. However, both 'expansion teams' opted out of the event because of the pandemic.
Host venues of Copa America 2021
---
With the crisis unfolding at the very last moment, there was very limited time to run a thorough selection of host stadiums. Even with the news circulating since late May, there was little interest in hosting a sealed-off tournament across Brazil. This led to an interesting tournament map, which sees Rio de Janeiro as the only coastal city of the tournament, all other games were to be played inland.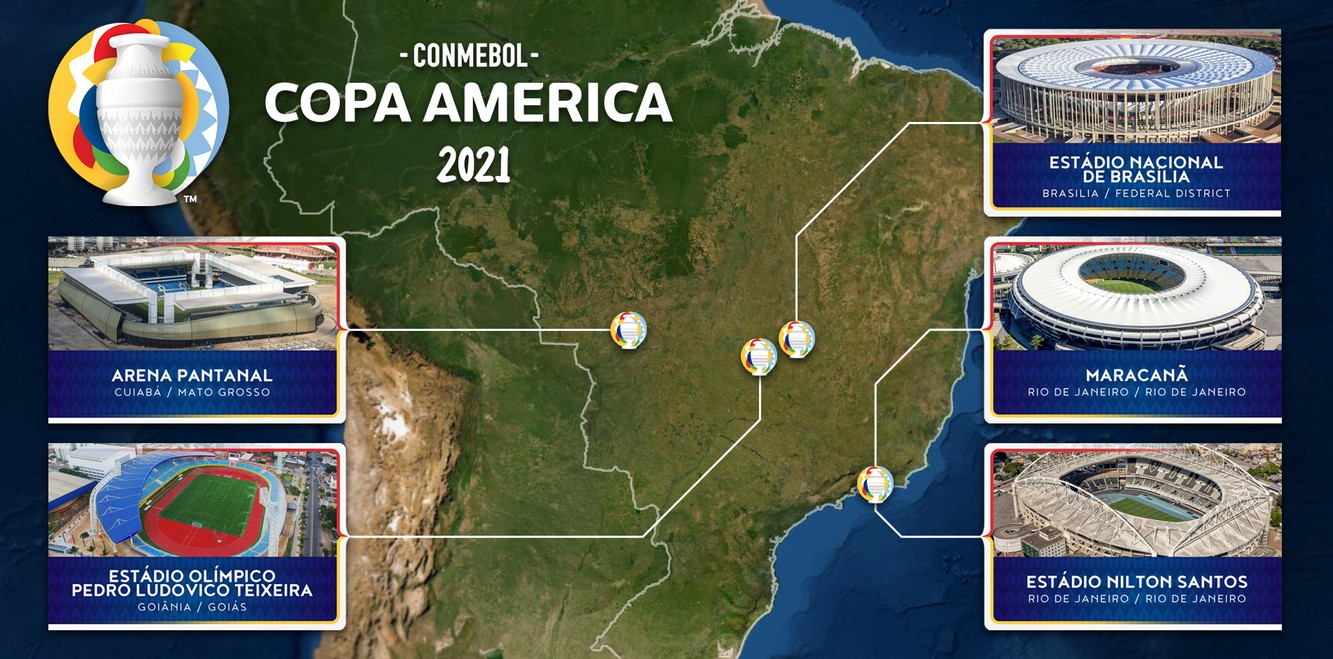 Rio is also the only metropolis to offer two stadiums. All lower-level games were moved to Botafogo's Estádio Nilton Santos, while the tournament's final on July 10 was to take place at the iconic Maracana.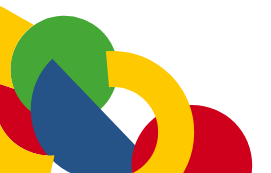 The list also includes the national stadium in Brasilia, which hosted the opening game. Two remaining spots were given to one of the most controversial hosts of the 2014 World Cup, Arena Pantanal, and rather obscure Estádio Olimpico in Goiânia.
Copa America 2021 schedule
---
Group A (South Zone)
Group B (North Zone)
Quarterfinal
Semifinal
Third place play-off
Final
| Stadium | Fixture | Date |
| --- | --- | --- |
| Maracanã | Brazil 0–1 Argentina | 10/07/2021 21:00 |