StadiumDB Newsletter: Issue 90 - Just hours from Stadium of the Year...
source: StadiumDB.com; author: michał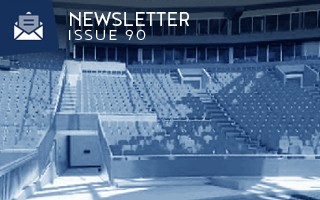 It's that time of year again. We're gradually preparing for Stadium of the Year. It's going to be a really tough challenge to select the best one this time. But before we let You and our Jury of experts do that, there are some fresh stadiums we need to add to StadiumDB. So expect these first...
Those of you subscribed to our newsletter already know when Stadium of the Year will take place in 2020. This way we want to thank our subscribers for being with us all year round. If you also wish to get some information earlier and receive regular headline reviews from StadiumDB, please use the above blue box to subscribe. And for more info on the competition, please be with us in 24 hours!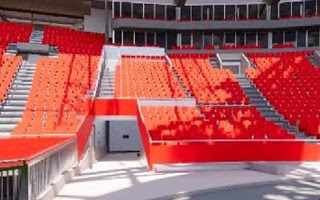 Before we indulge ourselves in the competition, let's take a look at StadiumDB's headlines of the past several days. Unlike on many previous occasions, we've visited Benelux more than any other area. First, the city of Bruges and Club Brugge came up with a plan for new 40,000-seater stadium just next to the old Jan Breydel Stadion. Second, the national stadium of Luxembourg is even more delayed and even more expensive. Meanwhile in the Netherlands Johan Cruijff ArenA is starting to grow ahead of Euro 2020, while NEC Nijmegen has a draft on how to upgrade the stadium and return to Eredivisie for good.
In Britain the most exciting piece of news came from Portsmouth, where the iconic Fratton Park is about to change. But it won't lose its charm for two reasons. First, changes will first occur on the smallest end. Second, they'll stay in line with current architecture of the stadium. For Everton it's been a rollercoaster: record loss but also a really high price for exclusive option on naming rights. Finally up north, in Aberdeen, consultation on the refined stadium design is expected to come within a few months.
In the US we've looked at the great demand for safe standing. In 2019 only 4 MLS stadia had this feature, in 2020 it's already 8 (with Audi Field being the latest case announced) and at least 3 newly constructed stadia are expected to include it. Meanwhile in Las Vegas some disturbing news has surfaced about growing delays of Allegiant Stadium's cable roof. Thankfully, the situation is apparently under control and risk of delayed opening (delivery expected on July 31) is marginal.
While the world's focus on Australia has been connected to tragic fires ravaging the country (and our hearts go out to those affected!), we're sticking to stadia. Because fires or not, work on the latest addition to Australian sports is going as planned. Queensland Country Bank Stadium in Townsville will open its doors in February.
Finally, the latest piece of news from Milan. Both AC Milan and Inter have agreed to retain portions of San Siro next to their desired new stadium. Each of the two competing design teams has their own vision of what should be left of the historical stadium and converted into a new leisure centre. Further work will be carried out to establish how this could be best achieved.