Las Vegas: Raiders roof issues shouldn't cause delays
source: ReviewJournal.com / Associated Press; author: michał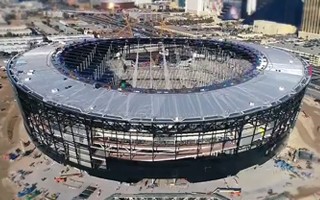 It's been an intense week in Las Vegas. Independent audit showed the roof is months behind schedule and might – if the weather is bad – threaten Allegiant Stadium opening. But complex issues might end up not hurting the project at all.
Monday saw a major piece of news revealed in Las Vegas, where independent audit commissioned by the Las Vegas Stadium Authority showed a crucial element of Allegiant Stadium – its tensile cable dome – to be months behind schedule.
Initially the stadium was supposed to be weather-proof by last fall, with the entire dome sealed. However, the process is now expected to end no sooner than in mid-May, following a number of deadline changes.
The report by Grand Canyon Development Partners suggests that there may be risk of further delays and eventually of shifting the inauguration, should weather become an issue. As long as it's sunny, there should be no problems. But every major rainfall could be problematic.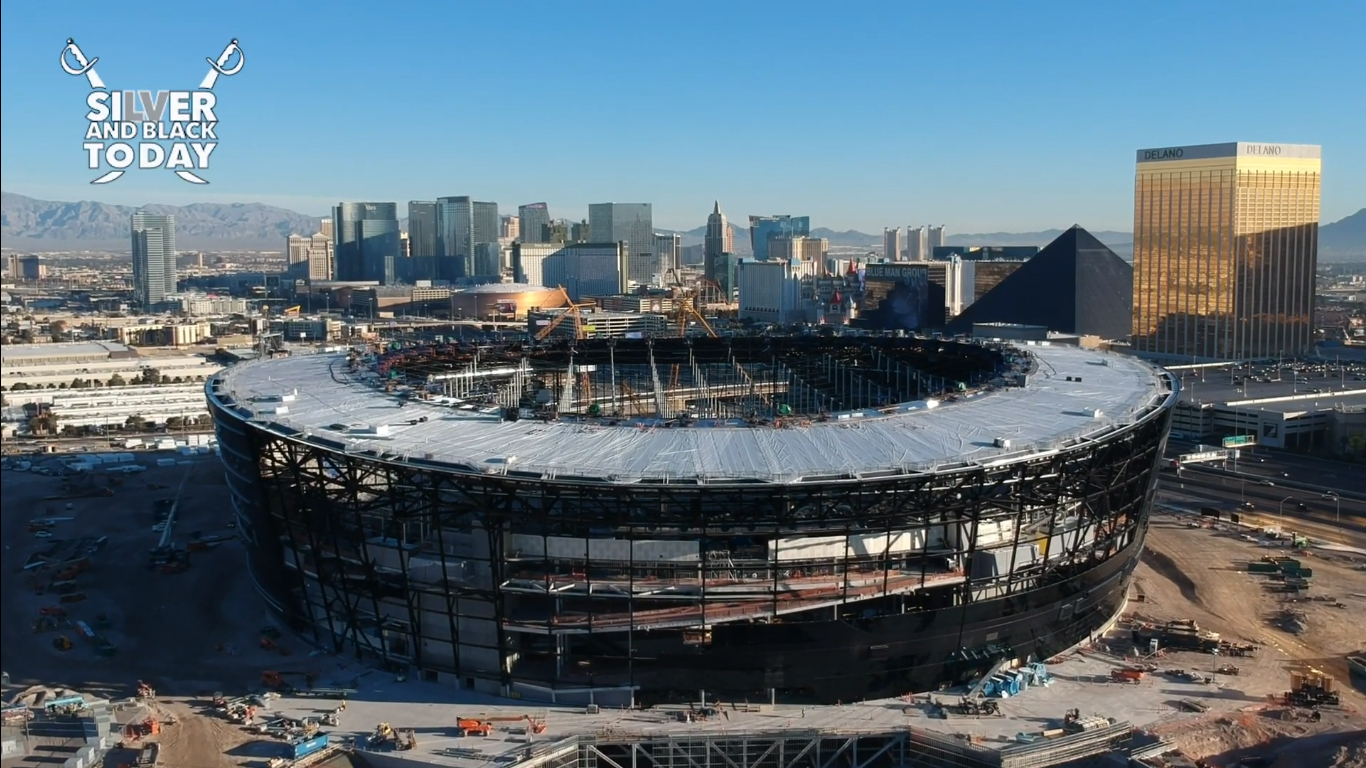 © Silver and Black Today
StadCo explains
The report's findings prompted a meeting on Thursday between the Stadium Authority and StadCo, subsidiary of Raiders responsible for the project. StadCo CEO Don Webb made a statement, assuring everyone that the stadium will be delivered on time, on July 31.
He explained that there was a significant incident during last year's first attempt at 'big lift'. A "handful of bolts" at one of the cable structure's joints broke as they were overstressed during the lift. Potentially dangerous, the accident was followed by a series of analyses which led to replacement of some 1,700 bolts across the vast cable net.
As Webb explained, the project's timeline has been altered in ways that will enable timely completion. While the roof is indeed months behind schedule, other works have sped up, while workers are doing extra weekend shifts in order to meet all dates set.
No impact on price tag
During the meeting it was confirmed that rain indeed causes damages on the construction site. However, even in December – which saw twice the regular amount of rainfall – the damage caused was worth only about $100,000. For a project worth $2 billion, this is still a very small amount.
In fact, the two main contractors, Mortenson and McCarthy, have pledged to cover all extra cost incurred by the problems.
Also this week it was revealed that all PSLs (Personal Seat Licences, necessary to have exclusive season ticket right for particulat seats) have been sold out, generating massive injection of $478 million instead of the projected $250 million. Therefore financially it's still a week of good news for the project.