Aberdeen: Traffic issues arise as Kingsford Stadium consultation is announced
source: EveningExpress.co.uk / KingsfordStadium.co.uk; author: michał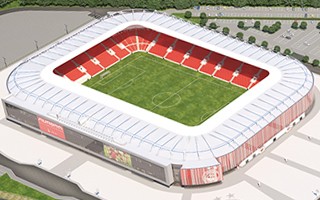 While the first phase of Aberdeen FC's new sports complex is complete, work on the stadium is yet to begin. There's still time to consult fans on its final shape. Some proposals by the club haven't been taken well by locals, though.
Aberdeen FC's new Kingsford Stadium home is still only available on computer renderings, though the training complex around it has already been opened in late October of 2019.
The football club has also hired AFL Architects to appraise the original stadium design. While changes to the aesthetics and some features should be expected, AFL have pledged to remain faithful to the original design vision.
Will supporters do the sameor wish to change more? Last week new club chairman Dave Cormack announced that a consultation process would be launched within 6 months to determine specific solutions of the 20,000-seater.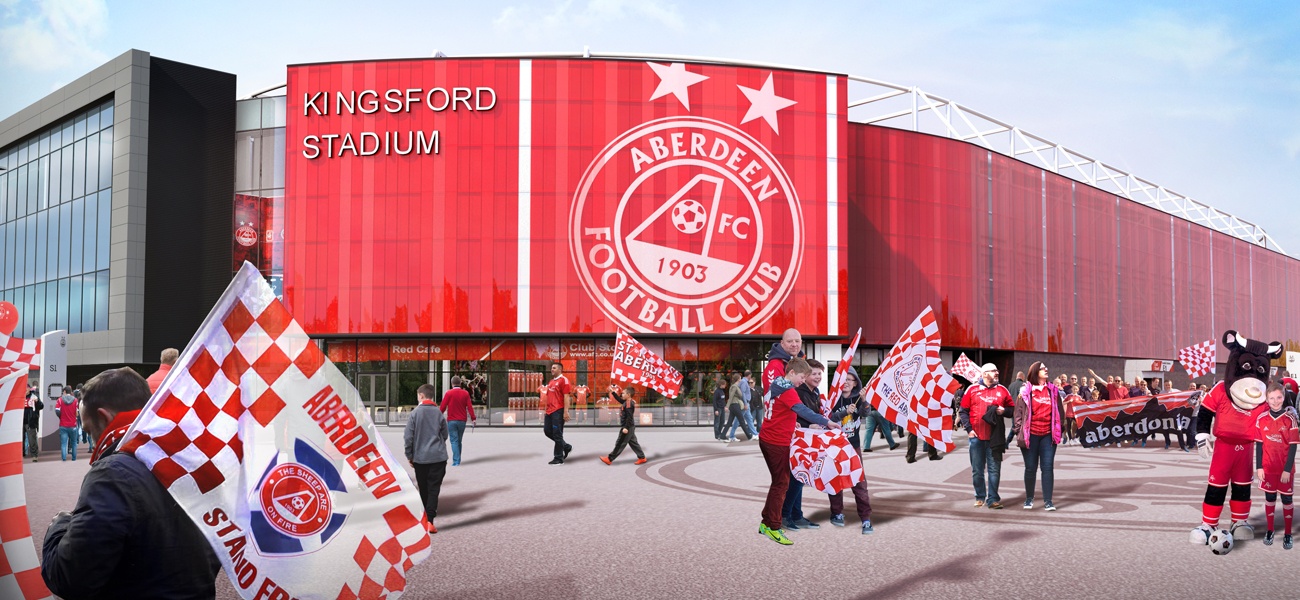 Mr Cormack said: "The message we really want to get across to fans is that a great deal of care, effort and expertise is going into making this stadium the best it can be.
"We want to put the fans at the centre of the process. They want to hear safe standing is an option – and we believe absolutely it is because we want to encourage our active fans and bring back the atmosphere."
It is understood there will be an online survey and round-table discussions – including separate talks with disabled supporters and other interested groups.
Traffic concerns
Because the stadium and training complex aren't built within the city, access and traffic remain key issues. Especially with local opponents focusing on disadvantages of high matchday traffic and noise throughout the planning process.
And yet Aberdeen FC have come up with some highly controversial proposals. While initially it was agreed that the club would provide a pedestrian bridge over A944 (main road connecting the city and stadium, 4 lanes in total), a recent alteration to the plan would see a regular pedestrian crossing created.

Also, and most controversially, AFC have proposed closing A944 for 20-30 minutes after every game to allow matchday crowds to leave. This would force remaining traffic, including buses, to be diverted through much smaller roads. Also, the club wishes to scrap bus lay-bys, arguing the lack of guard rails might encourage 'rogue pedestrian crossings' to the stadium.
All proposals have been met with criticism not just from regular Kingsford Stadium opposition, but also from the City Council officials. Talks about possible alterations to the previously agreed scheme are ongoing.