Milan: Clubs agree to retain parts of San Siro
source: StadiumDB.com; author: michał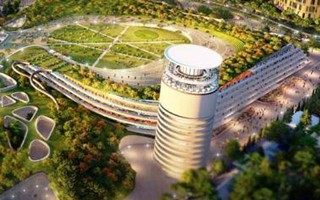 During yesterday's meeting at the Milan city hall, Inter and AC Milan showed their visions on how the legendary San Siro could be preserved. It would be redone to serve as major leisure centre for the public.
On December 3 the Milan city hall asked both Serie A clubs to consider if Stadio Giuseppe Meazza could be saved for the purpose of hosting professional youth and women's games. The answer, delivered in mid-December, was a resounding NO.
But then the city asked for something different: to rethink the public spaces so that they include parts of San Siro, preserving the historical stadium as a monument for generations. Yesterday another round of talks was held and this time the reply is more positive.
Both clubs and both teams of architects competing for the final project (Manica and Populous) are willing to retain portions of the stadium as part of the vast sports and leisure district.
La Gazzetta dello Sport was the first to reveal one rendering, prepared for the Manica concept. It foresees the east facade of San Siro left intact, as well as one of the four towers (south-east). The tower would be topped with a new panoramic restaurant, providing guests with stunning panorama of the city. The east side would provide facade for multi-level leisure centre, topped with public green areas.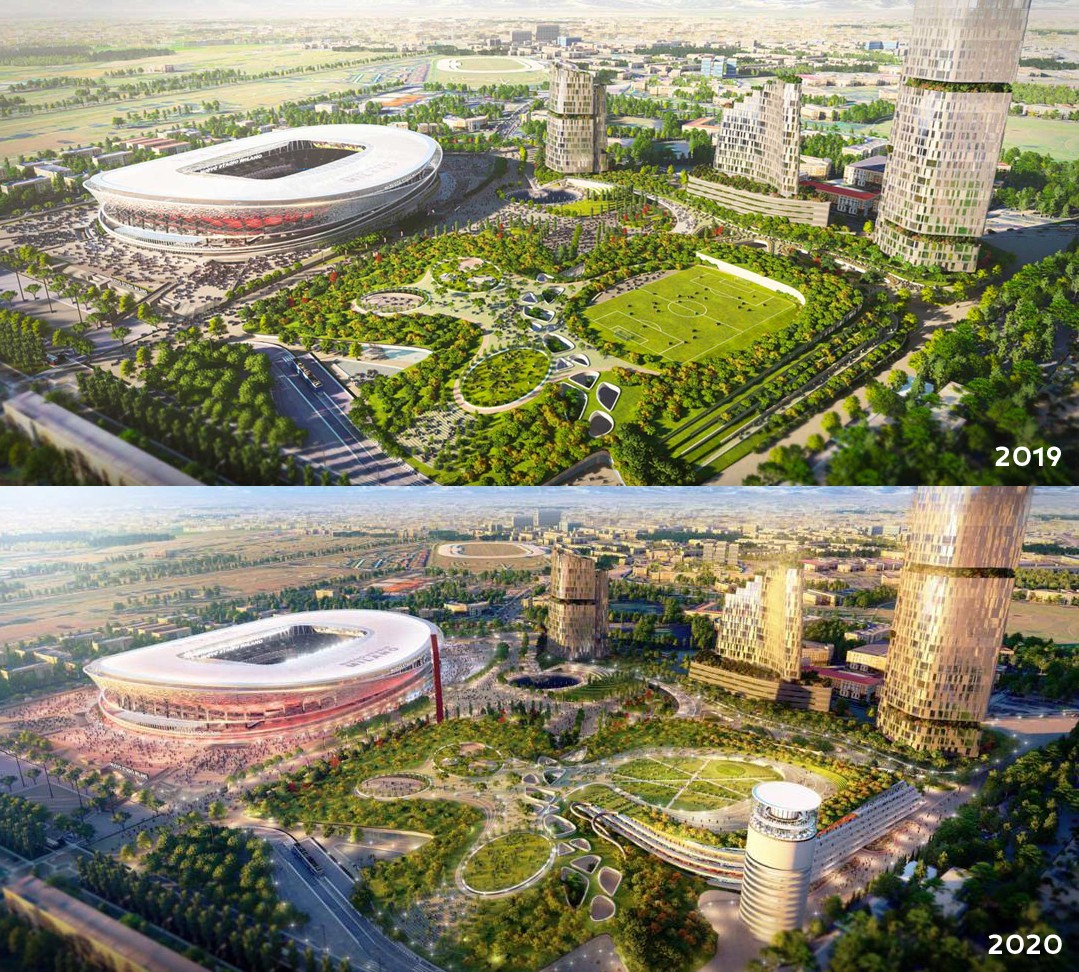 The Populous idea for what could be achieved hasn't been revealed so far. But there are indications that all towers would be torn down along with the roof and third tier. Outer walls of the lower two tiers (except for the west side) would be left, as well as the staircases of 1950s. They would create a historical C-shaped envelope for similar leisure complex, including amateur sports facilities, retail and public green.
Both variants would guarantee that the old-new spaces would become available to the public freely and constantly. Milan and Inter released a post-meeting statement, assuring that further work will be carried out to determine how exactly such spaces could be created.