Luxembourg: National stadium delayed and more expensive
source: Wort.lu / RTL.lu; author: michał
It was supposed to be ready for October of 2019 and yet it's not even clear if October of 2020 is a safe date to host the opening game. And there's a price increase on top of the delays, too.
The national stadium for football and rugby players of Luxembourg hasn't had great press in recent months. And no wonder, it's a tense period on the construction site. As a result of numerous changes work was and continues to be delayed.
Initially the 9,500-seater was supposed to be delivered in October of 2019. Having started construction in mid-2017, this should have been a safe deadline. Yet there's still a lot to be done on the construction site. The stadium already has its distinctive facade scales but has to wait for seats, the field and systems.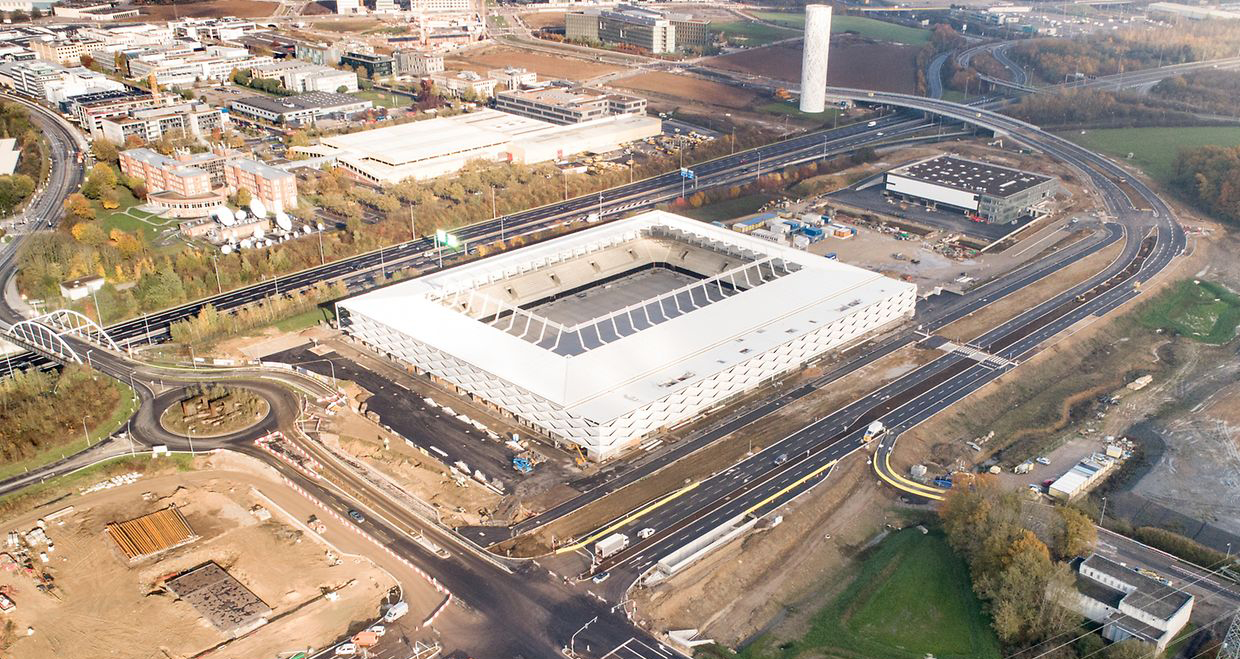 Photo shows progress from early November. © Wort.lu
As of today it's still not certain, whether the stadium will be delivered in 2020. Luxembourg's football federation has recently been assured work is progressing along plan but there's no guarantee if the venue will be ready for the Nations League fixtures in October.
While the stadium should be done by year end, the multi-level car park beside it is unlikely to be delivered by 2022. Work on that element hasn't even started yet, expected to go forward in September.
Missed deadlines aren't the only issue. Initially expected to cost over €50 million, the stadium then went to €60 and 66 million only to end up at €77 million at present.