StadiumDB Newsletter: Issue 88 - MLS, Euro 2024 and more
source: StadiumDB.com; author: michał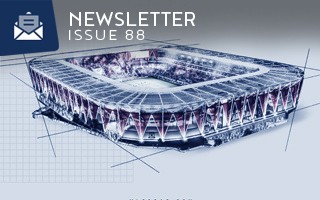 Developments on two latest MLS franchises, Euro 2024 host Frankfurt, as well as Rome, Sao Paulo and Cape Town... Along with 10 fresh updates from Poland here is what got our attention over the last 7 days. If you wish to receive weekly digests straight into your mailbox, subscribe below!
It's been a long journey for both Saint Louis and Sacramento, two successful candidates to join MLS, starting 2022. In Sacramento enabling works for the new Republic stadium are already ongoing in the Railyard District, though groundbreaking is expected around May or June of 2020. For St. Louis it's too early for that as only weeks ago the new, redefined vision for the 22,500-seat stadium was revealed, still with limited details as to the time frame.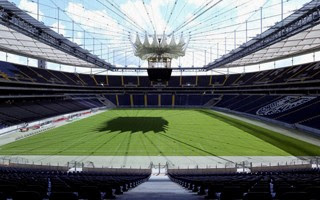 Exciing times ahead for Eintracht Frankfurt supporters as their club is preparing to become the sole manager of Commerzbank Arena. Not only should it boost the way fans identify with the stadium, they will also receive something quite special: over 8,000 further standing places to replace seats in the upper north-west end. This way a stunning wall of supporters perhaps 20,000 strong, will cummulate behind one end of the field. Already looking forward to it!
We're still afraid we might jinx it, but here goes: there's good news for AS Roma with their relocation plans. After thorough review of all proceedings so far, all major offices gave the Tor di Valle stadium the green light, even if conditional. Of course construction won't likely begin too soon as there are still some hurdles to cross, to name just expropriation of some landowners, but finally it seems construction is getting closer.
Outside of our regularly covered countries, we took a leap to Sao Paulo, where one of the more famous stadia is in dire straits. Caninde has to be rented out for concerts in order for its owner to pay off some of the accumulated debt. Meanwhile in South African Cape Town there's a different idea for vital revenue. The World Cup stadium will soon be anchored by Western Province Rugby, changing its main use from football to that discipline.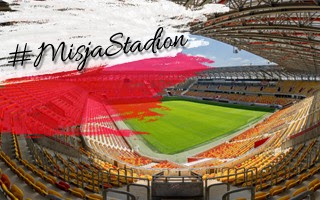 Back to Central Europe, we're once more moving forward with #MisjaStadion, the challenge to add/upgrade 100 stadium presentations from Poland to celebrate centenary of regained independence. When we stopped in spring we were at 75, now the list is already at 85. By the time you receive our next newsletter, the countdown should be over!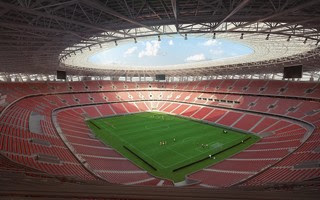 And finally, the biggest nugget of last week in terms of popularity among readers: reopening of Ferenc Puskas Stadion (or opening of brand new Puskas Arena, if that's how you prefer it) is just a week away and Hungary has gone crazy about it. Nearly 70,000 people might attend the opening game and it seems the demand would have filled much, much more!