#MisjaStadion: Opening up the last quarter
source: StadiumDB.com; author: michał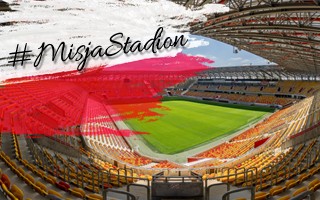 We last left you at 75 out of 100 stadium presentations/updates from Poland, now it's time to finish the list. Here are photos from 5 cities, with special mention for Białystok, where we did an extensive photo shoot.
It was always a grand plan, larger than any other we took on. Clashing with everyday work it had to go on hold several times but after prolonged wait here it is, the final of #MisjaStadion.
In upcoming days we will present you with 25 new/updated presentations from across Poland as we enter the final weeks of celebrating 100 years since Poland regained independence. We began last year with PGE Narodowy, that was our #1. We can already reveal that #100 will be Poland's other 50k+ stadium, Stadion Śląski.
But before we reach 100, a number of smaller and bigger updates are coming. We begin with a list of 5 updated presentations, with particular emphasis on #80, Białystok. In September we visited the stadium and enjoyed a long photo shoot that resulted in a presentation we can be proud of!