New design: Third vision for St. Louis
source: StadiumDB.com; author: michał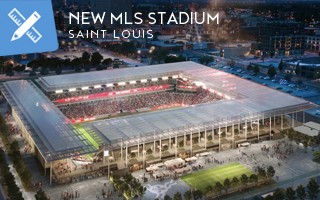 Completely different architecture, even the location is different. But what makes the biggest difference is the fact that MLS has officially expanded to St. Louis and now the stadium has to be built!
Presented late last week, this is already the third concept for St. Louis' MLS stadium in just 3 years. It retains the previously expected capacity between 22,500 and 25,500 fans.
What changes is a key fact: location. Though still within close proximity to Union Station and along the representative Market Street, the stadium was moved to its north side. Space released in the south would in turn be used to fit two full-sized training fields.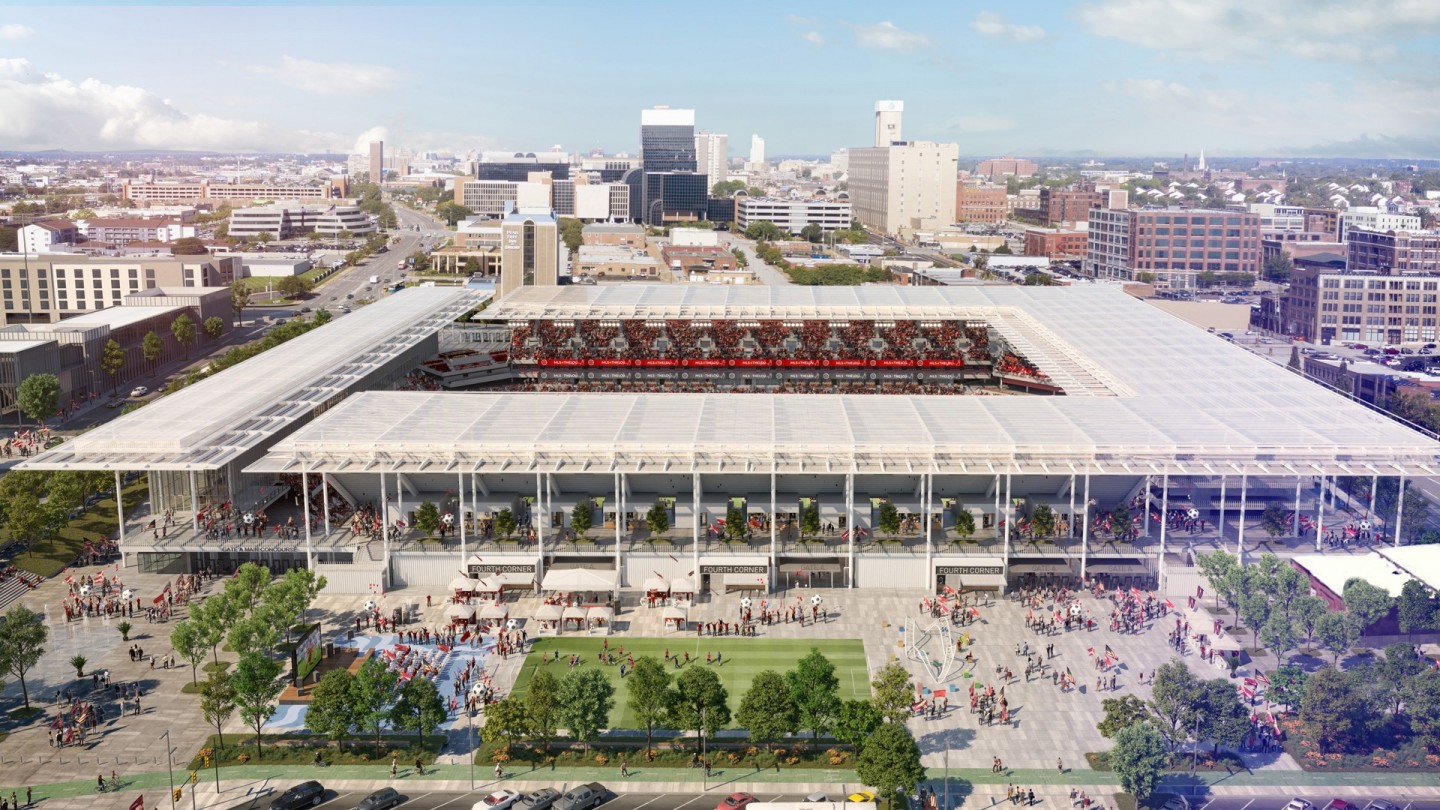 © HOK Architects, Snow Kreilich Architects
Of all three concepts released since 2016, this one foresees by far the most static, classic volume. Its most distinctive feature would be how its south stand detaches from the remainder, both in terms of seating and the roof.
Within this heavily glazed part of the stadium, just behind the seating, a long pavilion is planned, able to serve as complimentary hospitality facilities for matchdays or an independent event venue for a couple hundred people.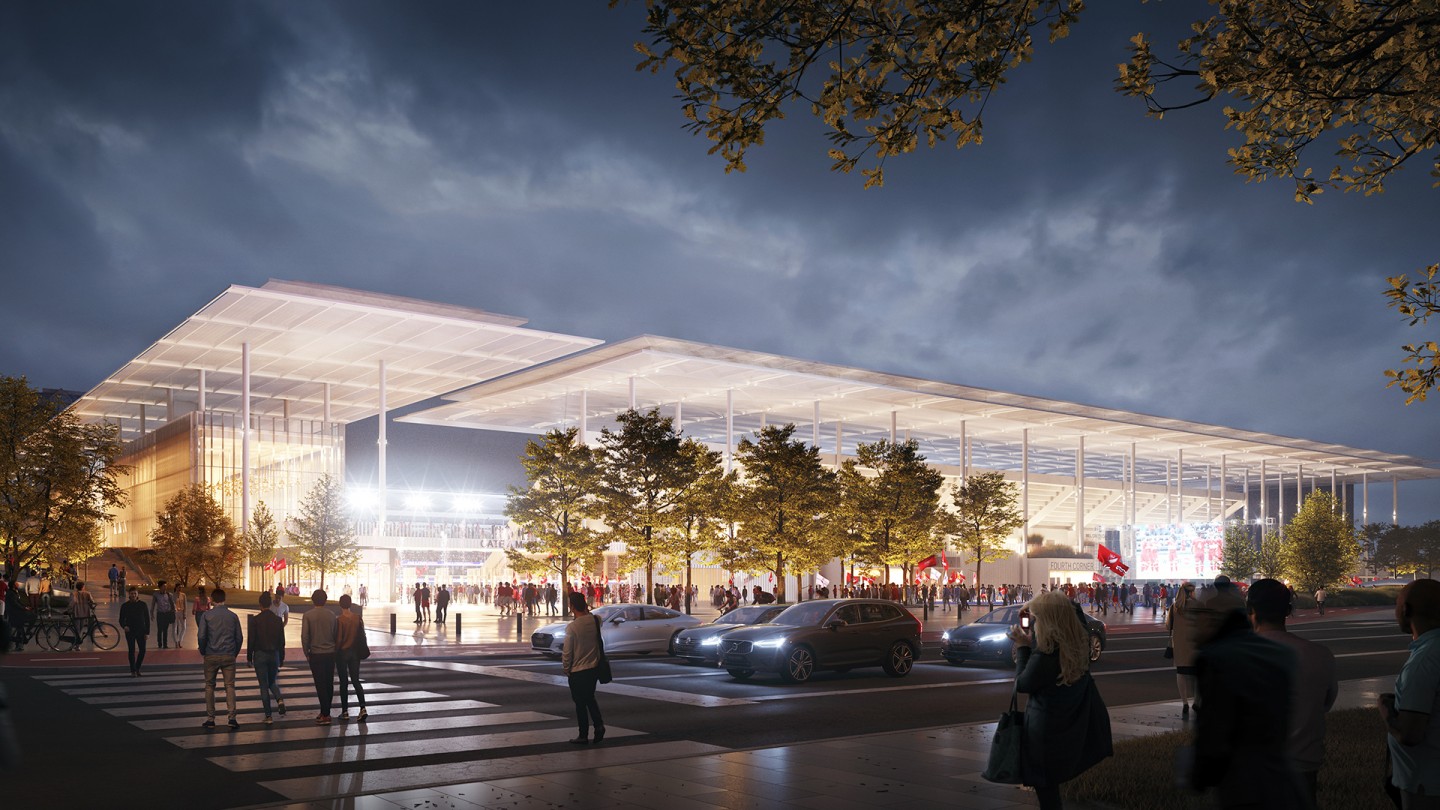 © HOK Architects, Snow Kreilich Architects
In line with principles set initially, the seating bowl aims to provide all fans with good view of the field. The furthest seat would still be within 37 meters (120 feet) from the field. All of the lower tier would be sunken as field level is planned 12 meters (40 feet) below surrounding public areas.
While the final price tag isn't established yet, the stadium is expected to be financed privately. However, the MLS ownership group is looking for tax exemptions to make it more financially viable. We don't even know the team's name at this point, it's also being worked on. But it all needs to be established soon, after all the opening game is expected in early 2022.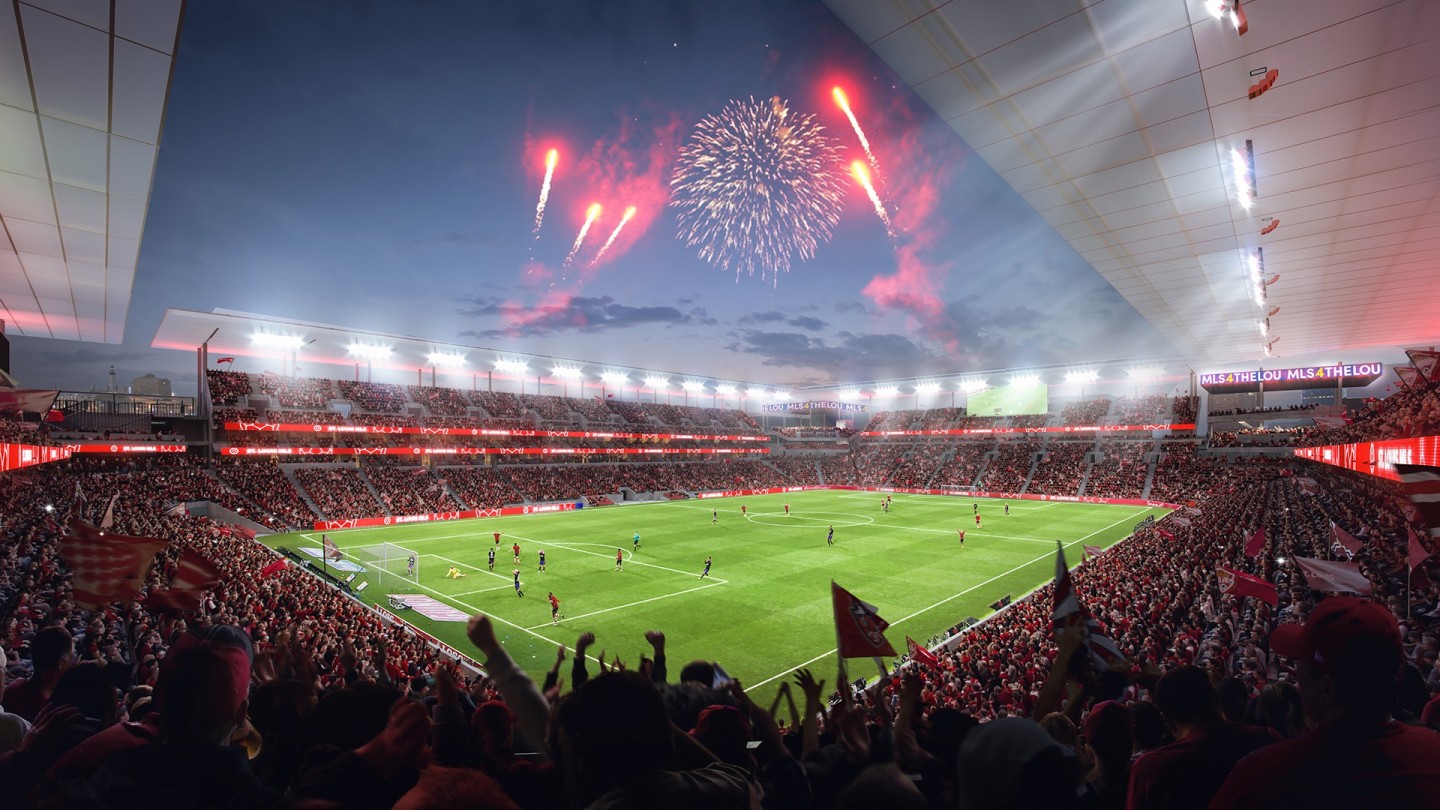 © HOK Architects, Snow Kreilich Architects