StadiumDB Newsletter: Issue 82 - Everton's dream and more
source: StadiumDB.com; author: michał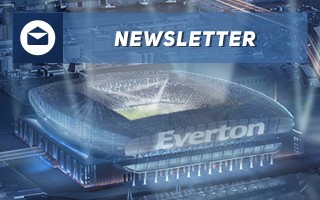 The long-awaited Everton stadium design, the first women's football stadium and farewell to Estadio Vicente Calderón – those were just some of the things on our minds over the past week.
We've seen it leaked months before and still the design for Everton's Bramley-Moore Dock Stadium managed to prove astonishing. We should now hope it receives the green light from Liverpool city council and paves the way for Toffees both in professional football and safe standing in Britain. With 52,000 starting capacity, it could be one of England's most iconic stadia, surely in architectural terms. And while we're at English icons, there may be a smaller one in the making in Barnsley, where the first women-oriented stadium might be around the corner. Since we were already asked what the difference is in design: it's who you're designing it for, quite simply. Not the fans, really, but the team.
As far as new designs are concerned, we also introduced you to the €60-million project in Metz, France. Here only one grandstand is being built from scratch and yet all of Stade Saint Symphorien is being revamped, earning new aesthetic value and extending its lifespan by several decades. With 30,000 capacity, the mainly club-funded project should boost Metz's profile in Ligue 1.
In Madrid it's a tad sentimental these days as Atletico supporters can watch their previous home gradually disappear from the landscape. To be replaced by residential towers and public green areas, the legendary Estadio Vicente Calderón is just a couple months from being torn down entirely, already put to rest in the south, east and north. Even the remains of Atleti supporters that were burried underneath the south stand have now been transferred safely to Wanda Metropolitano.
While in Spain, we took a look at Real Valladolid's stadium, currently undergoing a transformation. Just like the football club itself, ever since Ronaldo bought it last year, the stadium is now being improved to increase the commercial potential. In the long run Ronaldo hopes to buy it outright, so that his team matches the likes of Real Madrid and FC Barcelona, two of just a handfull of Spanish teams to own their grounds.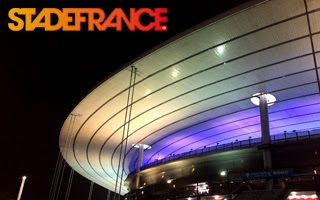 In Paris it's still an open question with regard to Stade de France. The country's largest sports stadium could be sold to a private entity as soon as 2025, when the current lease runs out. As things stand, it's not a great deal for the government, nor has it proven great for rugby and football unions. That's why a senate report suggests not extending the current lease, rather reconstructing the deal entirely to give both national sports a greater say in day-to-day operations.
We also took a closer look at construction ongoing in Las Vegas, where the price tag is hitting $1.9 billion on what will become the world's second most expensive stadium project. The Raiders new temple is now over 50% complete, with just over a year left to deliver it. Already looking impressive, it hasn't exactly been a smooth build so far and yet it's still on schedule for August 2020 delivery, as was planned.