Las Vegas: Final year of Raiders build
source: StadiumDB.com; author: michał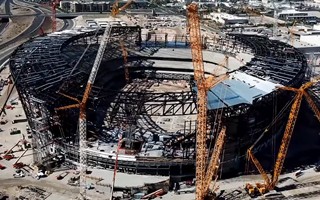 As construction progress exceeds 50%, we're almost into the last 12 months of Las Vegas Raiders stadium project. It hasn't been free from issues and yet no delays are expected. Here's a look at current situation.
As we wrote in May, the design of LV Raiders stadium has been amended recently to include 20 new skyboxes and a new field-level business club. Worth $40 million, the change was recently approved by the Las Vegas Stadium Authority, which means total price tag for the stadium is going from $1.8 to $1.9 billion.
Regardless of these changes, construction progress has recently reached the symbolic 50% point, just like the amount of money already spent, now close to $1 billion. Which might be considered impressive not just for the scale, but also because there were some issues along the way.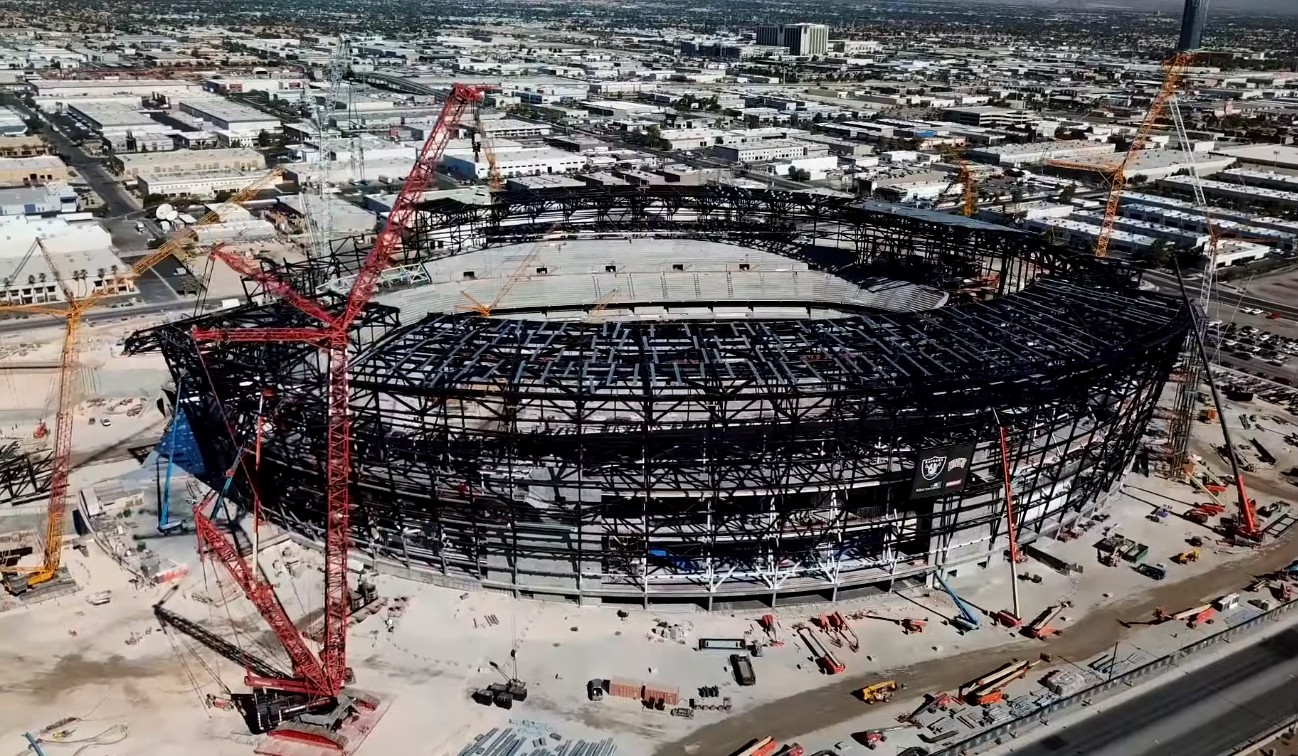 © Raiders
For example, recently two subcontractors went to court, one suing the other (and the investors themselves) for not paying $2.8 million in a timely manner. Then there was a structural issue with one of the 26 main roof trusses, which was installed with a 3-milimeter (1/8 of an inch) displacement and had to be taken down, then put back up again.
As we're writing this, the single last main truss is already in place, high above the field of play. The largest crawler crane is already put to rest, though it's not the end of roof works by no means. Additional truss work is required and assembly of the cable-steel dome covered with ETFE is only now beginning.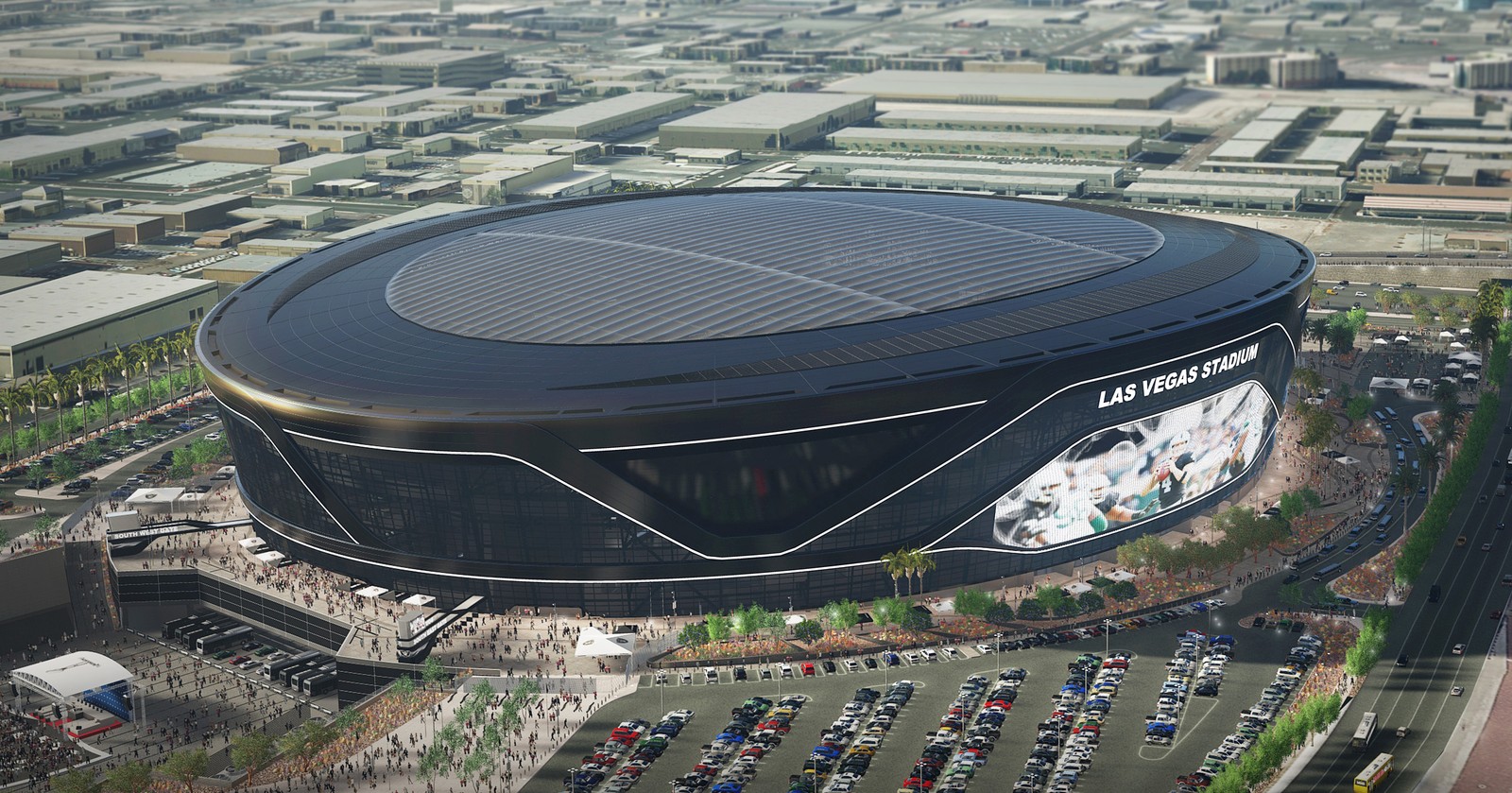 © Raiders
Likewise, installation of the stadium's northern door is about to begin. The sliding gate would be the only element making the venue shift from fully enclosed to semi open-air, spanning 80x215 feet (24x66m). Temporary scaffolding will be used to install the segmented door.
From this point we're almost into the final year of LV Raiders' stadium construction. The 65,000-seater should be ready in time for the 2020 NFL season.
As you may already know, AEG Facilities will manage the stadium after opening, having agreed to secure no fewer than 46 large events per year, NFL included. The most recent dates secured are the 2020 and 2021 Pac-12 conference finals, to be relocated from Levi's Stadium. Though the event's popularity and timing were recently questioned, it might stay in Las Vegas as a December event for further seasons, if successful.