Madrid: So ends the legend of Calderón
source: StadiumDB.com; author: michał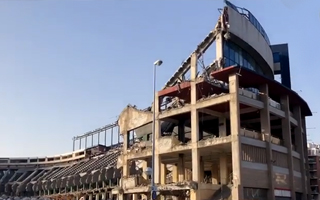 Though severely wounded, it's still standing strong today. But come September, the last grandstand will begin disappearing. Even supporters, whose ashes were burried beneath the stadium, have now moved to the Metropolitano.
Although it's been a continuous process since February, the demolition of Estadio Vicente Calderón has largely remained of our radar. Not surprising, first phase included demolition of the lower ring of seating, inside the stadium, so little progress was visible outside. Now that they're removed, there's much more space for further demolition.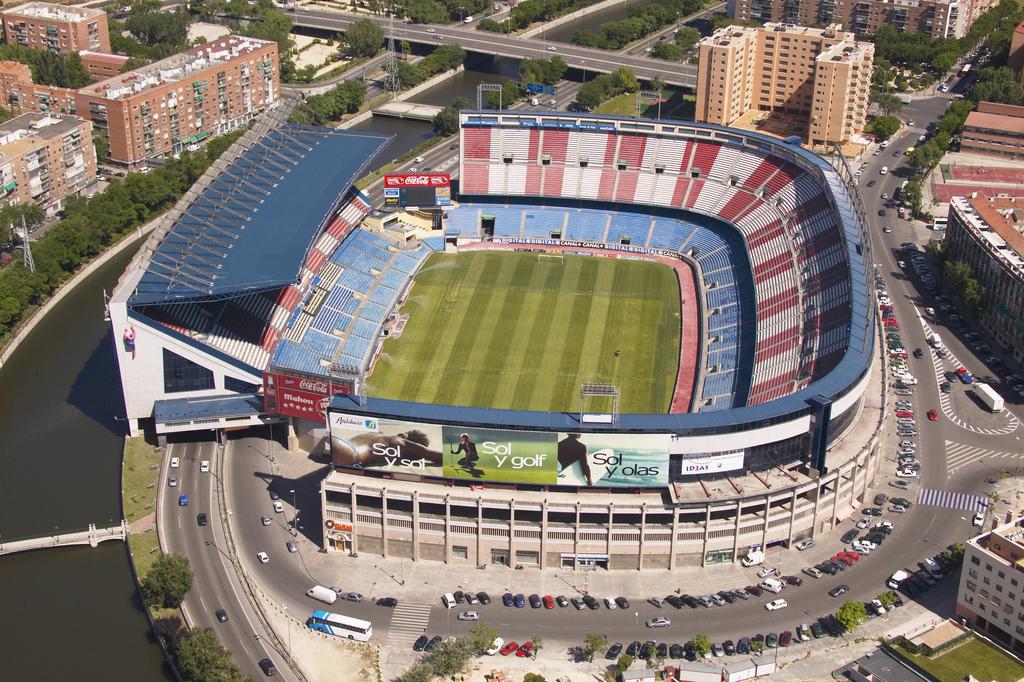 © Turismo Madrid
In July the demolition's progress has been very rapid, on the other hand. Now the north and south ends are no longer in place, while the east stand is smaller and smaller by the day. Because there are many residents within the stadium's perimeter, using explosives is impossible. Gradual crushing of the reinforced concrete was thus chosen as main method.
According to El Cierre Digital, Atletico themselves are paying for three-phase demolition works, worth some €18 million. Phase one was the inner perimeter of the field, phase two is ongoing now.
When rubble is cleared, a road will be created, going directly across the former playing surface. As you may already presume, the road is necessary in order to demolish the west grandstand, under which the highway tunnel with M-30 runs. The tunnel will be closed and new road put into use before the end of summer holidays.
Interestingly, recent demolition of the south end was preceded by transfer of human remains. We mean, of course the Atletico columbarium, in which ashes of hundreds of fans were put to rest. Now all of those Atleti faithful have been relocated, like everyone else, to Wanda Metropolitano.
A few days ago Atletico also finalised the sale of land under Vicente Calderón, representing two out of three plots owned by the club. The transaction was reportedly worth €100 million. By the end of 2020 construction of two residential towers with 340 apartments. Investors, Azora and CBRE, expect them to be delivered by 2022.