StadiumDB Newsletter: Find your Issue 22 here and join for more
source: StadiumDB.com; author: michał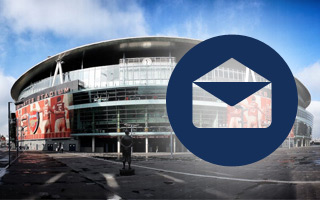 Here are our favourite news of last week. If you fancy a summary like this in your inbox every week, be sure to subscribe via the form below...
It's week 22 of our newsletter already, meanwhile most prestigious leagues in Europe are just warming up. Premier League has only seen one matchweek so far and you should see the updated 2017/18 stadium capacities. What changed? For example, Arsenal no longer have a 60,000+ stadium, its size has been reduced. But there's much more happening at Emirates Stadium.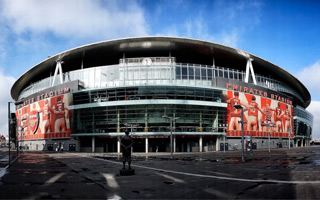 Just before the current campaign Arsenal have officially become the league's first ever club to use only clean energy. Of course not from their own sources, the club teamed up with startup Octopus Energy who operate over 200 solar farms in the UK and France. So it's largely publicity, but a good piece of it, too!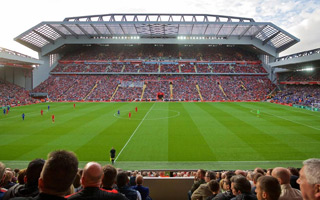 Also in the Premier League, Liverpool finalise what's been an intensive summer of upgrades at Anfield. The team spent some £10 million on expansion of the Kop, improving accessibility and layng a brand new hybrid turf. They're not the only ones to make such changes. Stoke City have expanded their bet365 Stadium to just over 30,000 seats, changed most of the seating and also welcome more disabled fans from now on.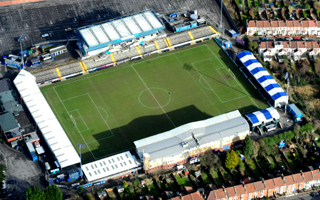 Also in England, Bristol Rovers have officially scrapped long-lasting plans to leave their old Memorial Stadium. Now the plan is to reconstruct it and offer supporters a much better matchday experience at the spiritual home. Also, you shoud not miss four new English stadiums that have joined StadiumDB over the weekend and prove that England is the world's only place where a 6th or 7th league stadium can be so big and interesting.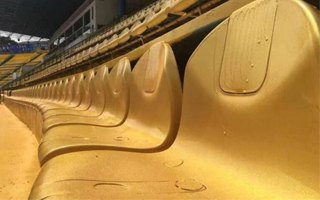 What about other countries? By far the most eye-catching (and literally) news came from China, where Guangzhou R&F FC have painted their entire stadium gold to improve its feng shui and get rid of bad luck. Which would have been a laughable effort if not for what happened afterwards. 22 goals scored in four games and only victories. Not exactly what you'd expect from a team unable to win a home game for 4 months!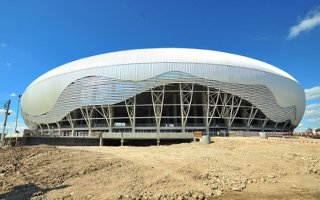 Less amusing news comes from Romania, where serious issues with the new Craiova stadium's roof have been confirmed. As all involved parties try to work out how to remedy the situation, it's uncertain at this point when new stands for 30,000 people can open. The €55-million project was due for delivery last year but could slip into 2018 if no quick fix is found.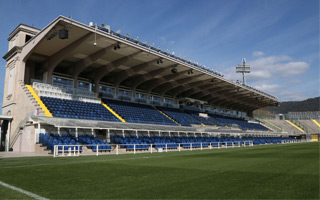 Finally, in Bergamo Atalanta are now the outright owner of their stadium. That's a major breakthrough but also an obligation. Now the club have 6 months to deliver a viable reconstruction concept and 6 years to carry it out. The goal is to create a modern football-specific stadium without demolishing its historical facades.