Liverpool: See what has changed at Anfield this summer
source: StadiumDB.com; author: michał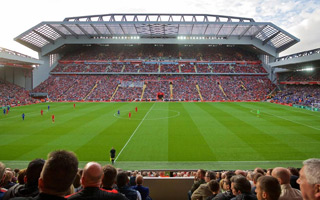 First new field since 1999, expanded Kop and over 60 more upgrades have been carried out this summer, together worth more than £10 million.
Anfield's massive main grandstand will soon be one year in operation, but that doesn't mean there are no more changes ongoing or planned at the stadium. During the off-season Liverpool FC have spent over £10 million on a long list of 70 improvements. Here are the key changes that the Reds' fans will enjoy.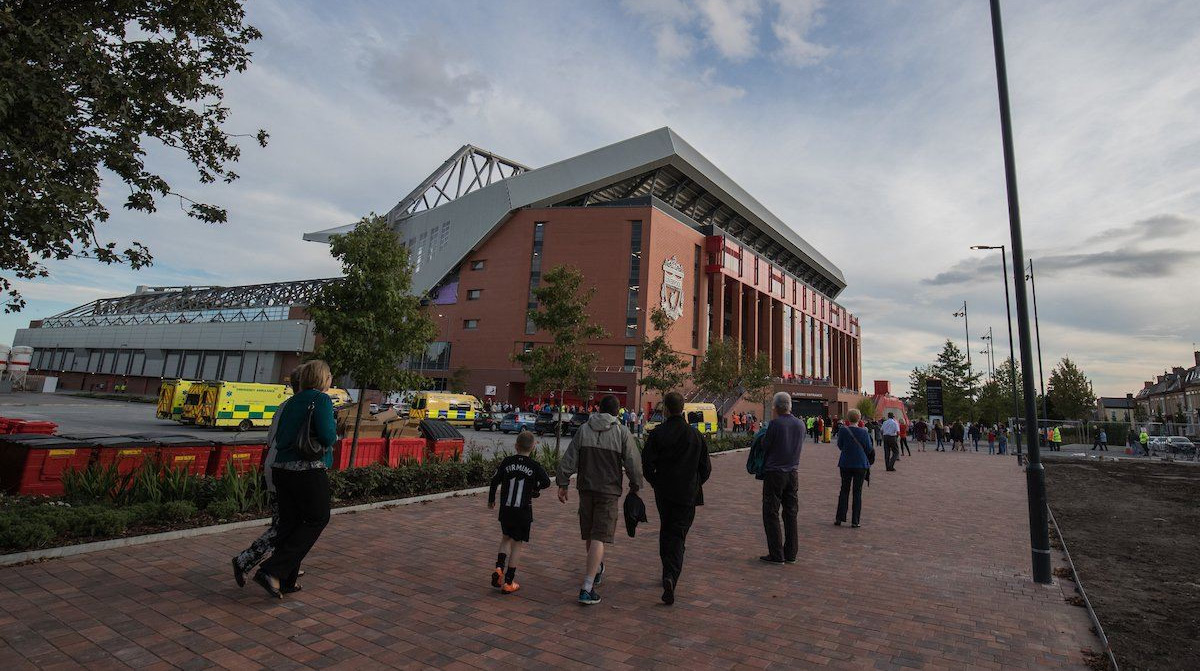 © Liverpool FC
Brand new turf. For the first time this century Anfield saw its field's surface completely replaced, along with all underlying layers. This was the biggest operation of its kind since 1999. Liverpool will now play at Desso GrassMaster field, which has some 20 million synthetic fibres sawn into the natural grass. With brand new irrigation system the field will be maintained automatically.
Capacity change. In order to meet the club's commitment regarding places for disabled fans, Liverpool had to reorganise parts of the auditorium. Now there are 250 spaces for wheelchair users and to compensate loss of regular seating The Kop had to be expanded by 470 additional seats. Still, the new capacity is slightly lower at 54,022 (instead of 54,074).
New club megastore. Expected to open next week, the new store is twice the size of the old one and stands independently in the south-western corner of Anfield. Designed by KKA Architects and worth some £5 million, the megastore has two floors for customers.
Other changes. To make the east stand more accessible, a new staircase and elevator were added outside, now elegantly clad with bricks and glass. In the south-western corner the new main stand became connected to The Kop, filling a hole that previously allowed cold wind to chill fans inside.