New stadium: Wimbledon at home after 30 years
source: StadiumDB.com [MK]; author: michał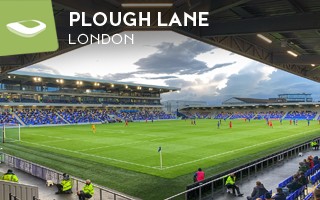 Their last home game in Merton was played in April, 1991. This week fans of Wimbledon were finally able to once more enjoy the atmosphere of Plough Lane, even if with social distancing.
In the US it's hardly news if a billionaire decides to relocate his team to a different city. But they operate franchises, not clubs, and see cities as markets rather than fanbases. So after that very thing happened in England almost 20 years ago, Milton Keynes Dons are still regarded as the "plastic franchise with no history, who stole a club" from Wimbledon. And we only chose the mild examples.
Glory, relocation, liquidation
When in 1988 Wimbledon FC celebrated their first FA Cup, they were on top of the world: nearly 100,000 spectators, victory over Liverpool FC, what else could one want? It's one of the best moments for many fans but just 2 years later their team had to bid farewell to the stadium they so loved, Plough Lane. After 71 years it was the reforms of post-Taylor-Report world that made the aged ground not viable any more.
The Wombles then shared ground with Crystal Palace, having played their last game in their borough of Merton in April of 1991. Instead of returning to Merton, club officials relocated the club's license, with FA's approval, to Milton Keynes, leaving thousands of faithful fans behind.
Knowing of the effort before it came into effect, supporters established AFC Wimbledon in 2002 and decided to base it on democratic principles in order to never again let their team be taken in the wrong direction. All crucial decisions are taken through shareholders votes and it works.
The Wombles began anew modestly, first leasing Kingsmeadow in Kingston, then becoming its outright owners. But the big goal of returning to Merton was always on their mind.
Lengthy preparations
Although already a few years in there were mentions of possible return to the home borough, it was always clear there would be no Plough Lane stadium on the exact spot of the old one, now used for residential purposes. However, a new possibility opened just 200 metres east, where an old dog racing stadium was.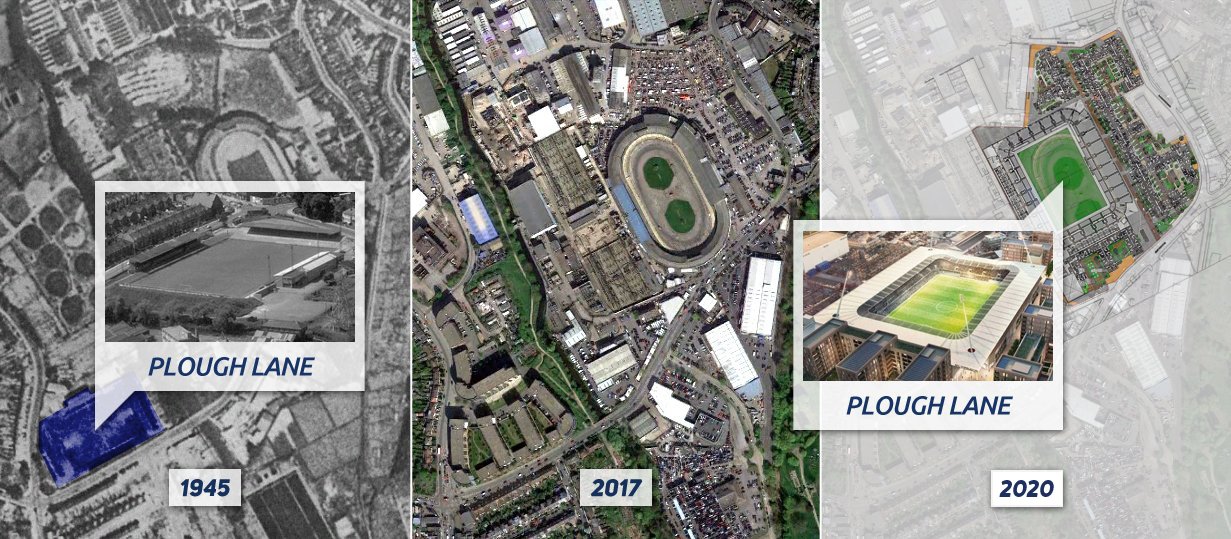 By 2013 AFC Wimbledon and developer Galliard Homes were able to announce their partnership to deliver a stadium and 600 homes on a tiny, 5.1-hectare plot. And though the plan was a good one, and stadium design was carried out by top-of-the-range professionals from London-based KSS Group, it took 5 long years from declaration to ability to begin.
There were numerous hurdles to clear aside from the regular planning procedure. Opponents of the development were trying more than once to list the old greyhound stadium as a historically valuable asset, which would block the plans. Boris Johnson proved to be an obstacle himself, back then as mayor of London, ordering a complete review of the planning procedure.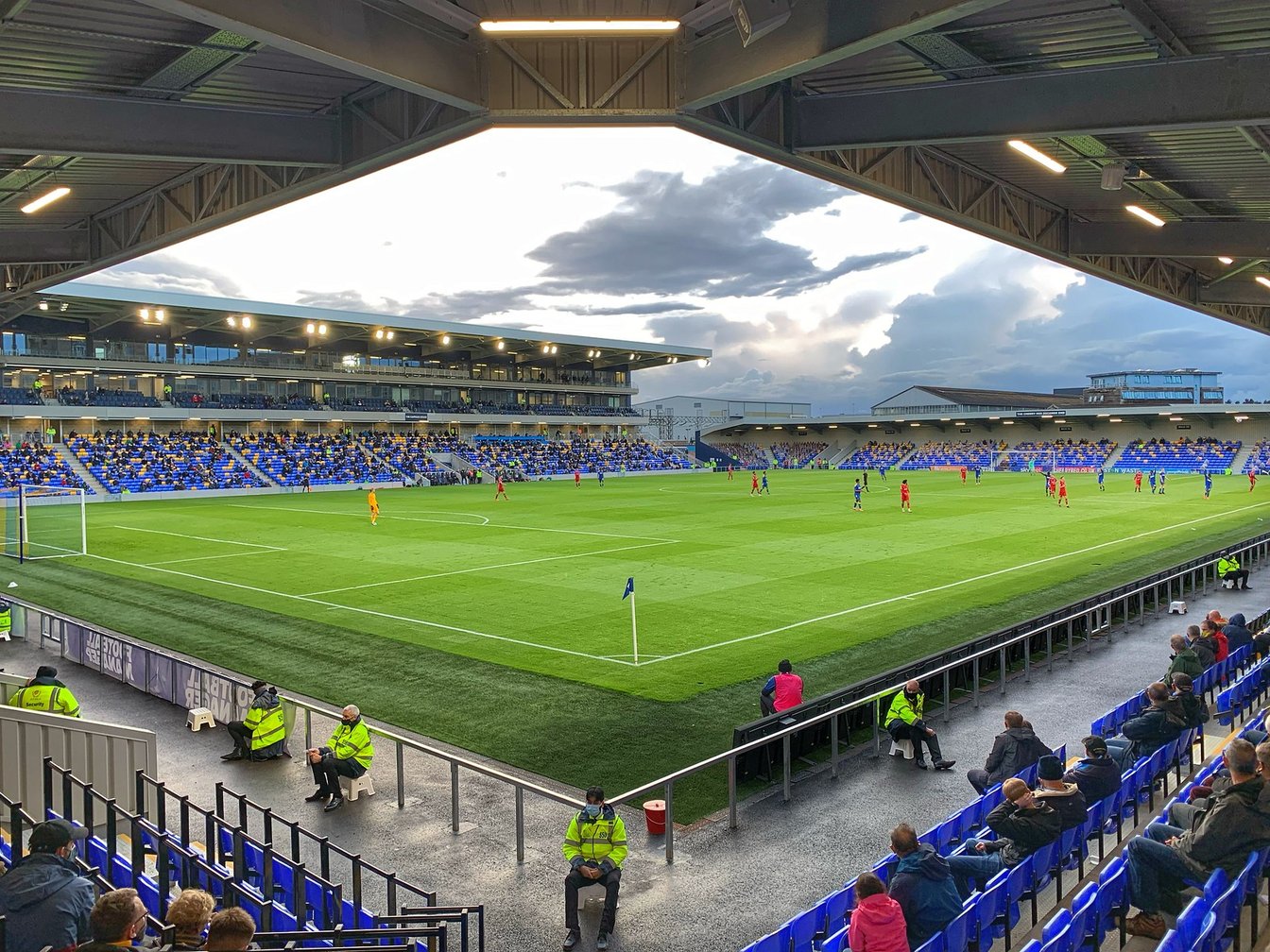 © The Ball is Round
Finally, by the end of 2017 the planning permission was in place and construction was expected to start in 2018. But while site clearing and the residential part did begin, the football club only took over its side of the project in late 2018 and construction of the stadium was launched in 2019. This, obviously, prompted a change in timing, from opening in mid-2019 to mid-2020.
Costly ordeal with a happy end
Financing of the stadium proved a major challenge, especially after pre-Brexit turbulence shook the economy. Despite changes in planned first phase of the stadium (reduction from initial 11,000 to 9,000+), the price tag has grown significantly.
Bulk of the work was covered through the residential part and sale of Kingsmeadow to Chelsea FC but it was still far from enough. Supporters once more came to save their club in times of trouble, first through crowdfunding and then by buying bonds. In total they raised well over £7 million, while local businessman Nick Robertson helped cover the rest without compromising the club's democratic principles.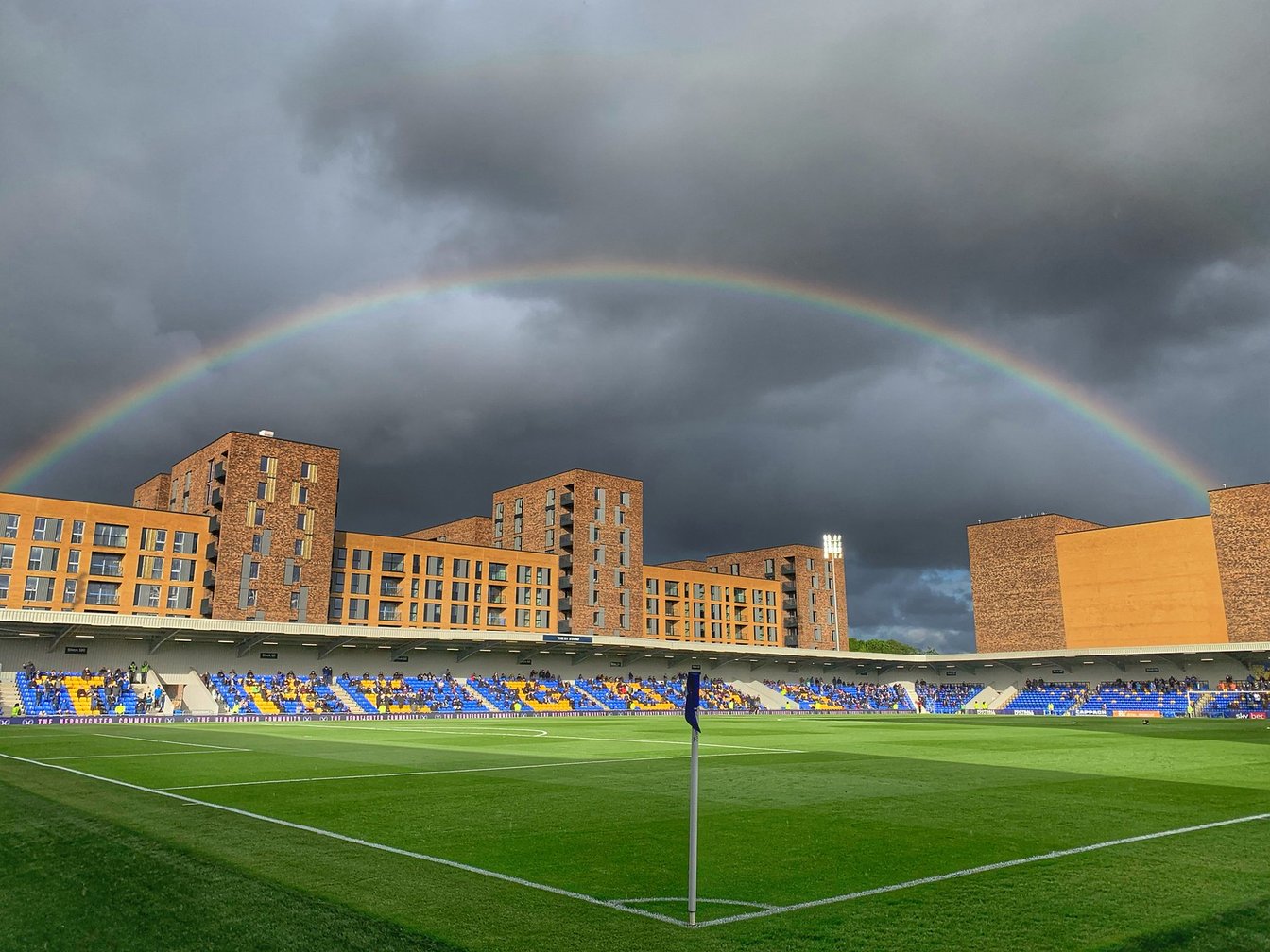 © The Ball is Round
After over a year of construction, in autumn of 2020, opening became a possibility. But, because of the ongoing pandemic, fans were unable to attend the first match on November 3. The very first opportunity, albeit with restricted capacity, came on May 18, 2021, when 2,000 people enjoyed a friendly against Liverpool FC's U23 team.
The delivered stadium is only the first phase of the final build. The west stand with its south-west corner are permanent, while three remaining stands and two floodlight masts are semi-permanent. They can (and eventually will) be dismantled to make way for much larger permanent structures. Such mode was chosen for economic and practical reasons. It's simply much easier to grow within a smaller yet complete stadium.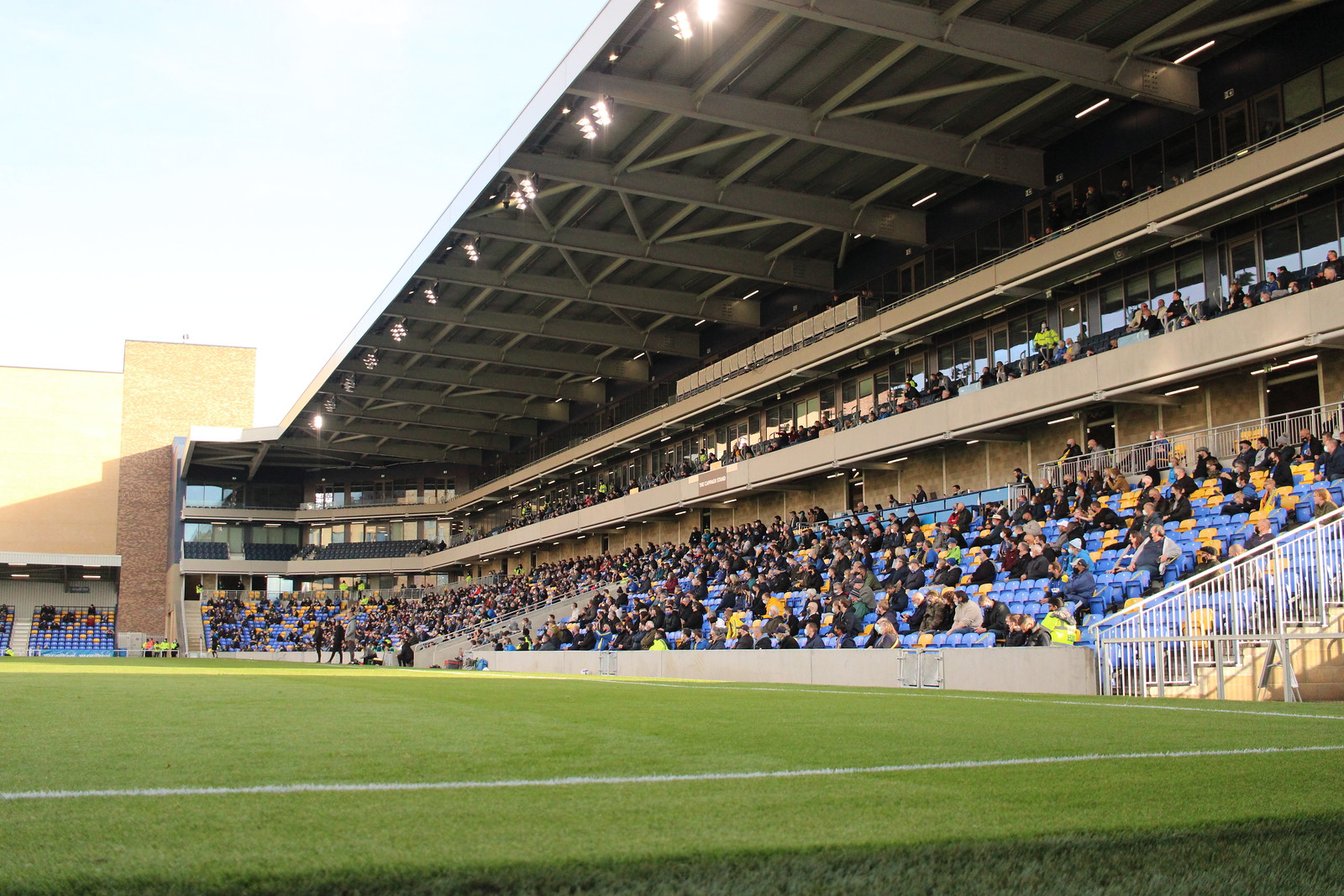 © The Ball is Round
The west side may have a single tier of seating, but together with two glazed levels above it comprises a total of 4 floors of facilities. This allowed AFC Wimbledon to deliver all necessary functions within the first phase, including sporting, administrative, media and hospitality areas. The remaining modular stands are lower but also fully functional. The south end is for the most vocal fans, with its safe standing section, the north end for away followers.
In its final layout, the stadium is expected to safely host up to 20,000 people with a compact bowl almost reaching the nearby residential building. Once delivered, it will make it impossible for neighbours to watch games from home.
Author: Michał Karaś