European Super League: What could change stadium-wise?
source: StadiumDB.com [MK]; author: michał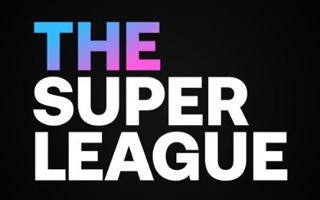 Earthquake of historic proportions or a failed attempt at secession? Europe's top club are attempting to flee UEFA's supervision and no longer share revenue from international games. Their gain could come at a massive price for others.
It's roughly 24 hours since official confirmation and the situation seems to only be getting more intense. The outcome of 12-club-led secession from the Champions League is difficult to predict, it remains unclear whether the project will come to fruition in the end.
UEFA and FIFA are 'all hands on deck', threatening to ban players playing for the fleeing clubs from both the Euros and World Cup. Domestic league authorities are also trying to pressure the 12 founding members of European Super League (ESL).
Even more, despite many months of planning and legal consultations, it seems even between the 12 members of ESL not everything is clear. Information about the project are extremely vague, while details even as small as spelling seem not set. Barcelona still refers to it as Superleague, while other clubs use disjoint spelling – Super League.
Supporters massively against
While even UEFA went as far as calling the ESL effort "cynical" and "founded on the self-interest of a few clubs", it's nowhere near how far supporters are going in their view of the move. Betrayal, shame, outrage, disgust are only some examples, coming not just from faithful season ticket holders but also pundits, celebrities and supporter associations.
Earlier this evening, official supporters trusts of all 6 English members of ESL (Arsenal, Chelsea, Liverpool, Manchester City, Manchester United and Tottenham Hotspur) announced their strict opposition to the concept.
Despite our clubs' behaviour we are unified in opposition to them and we will continue to do all we can collectively to stop these plans. This includes seeking joint representation to the Government and all of the relevant football authorities. reads a statement issued by all 6 major supporters trusts. Their decision joins roughly 140 other supporter groups across the continent who have already expressed their opposition under the guidance of Football Supporters Europe.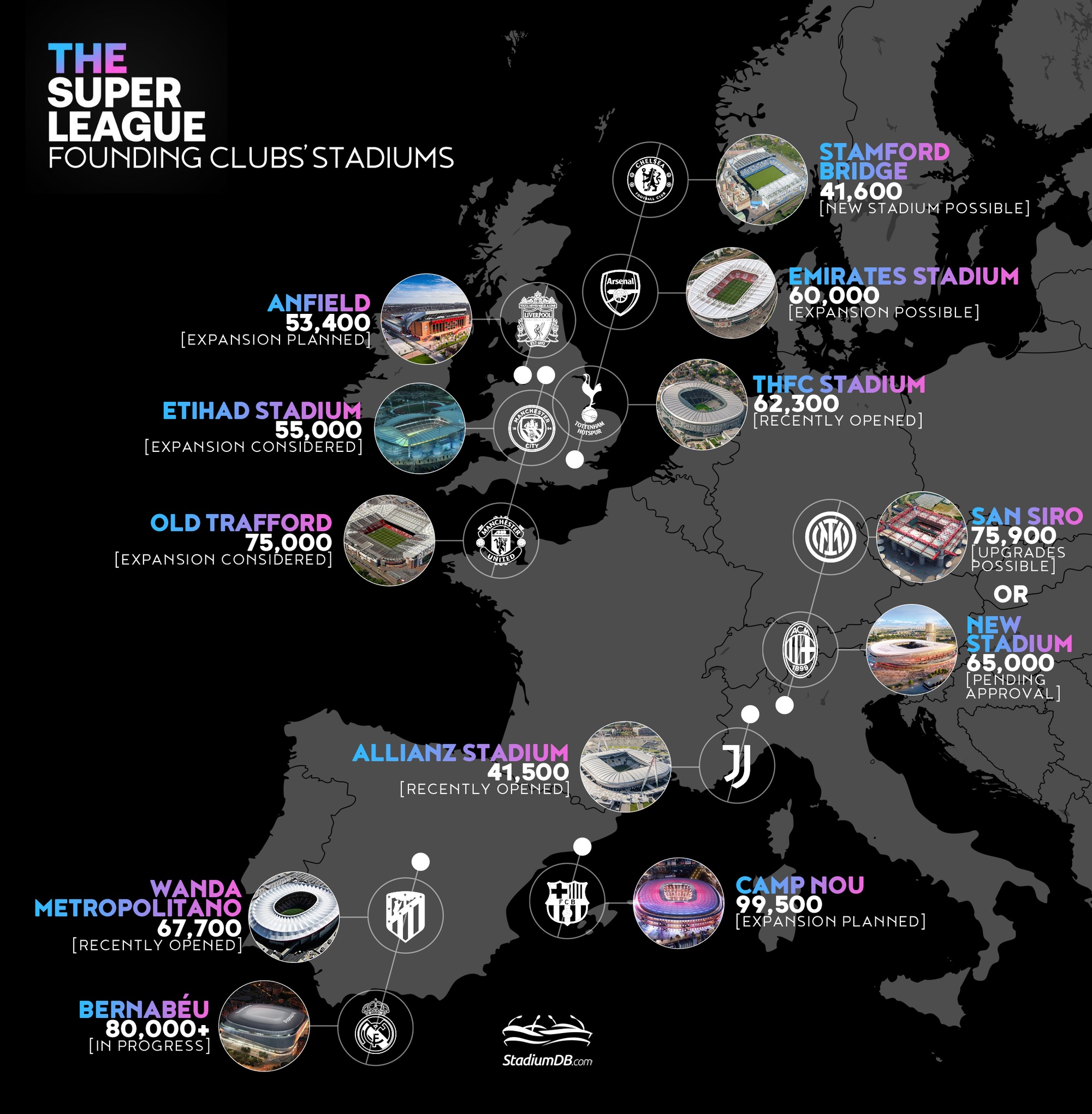 What does the establishment of ESL mean?
In short, the 12 founding teams have announced the creation of a franchise-like international league. While they intend to remain within their domestic competitions, internationally they aim to replace Champions League as the top flight.
Instead of having to qualify, the 15 founding members (3 other invited clubs are understood to be Bayern, BVB and PSG) want a guaranteed spot each year, while only 5 additional teams would be admitted every year based on their domestic performances.
The goal is simple: revenue maximisation. The clubs would no longer have to share with others through UEFA. While ESL is promising "solidarity payments", the promise is very vague as of now.
According to the Financial Times, each of the renegade clubs would get a bonus of €200-300 million ($240-360m) annually. By comparison, the suggested "solidarity payment" pool would be €400 million. If true, this would mean the richest football clubs would offer all other European teams less than 10% of what they themselves would earn. It's thus no wonder why hardly anyone aside from the "founding 12" seems excited about the prospect.
Their gain will come at a price
While the European Super League would be governed with strictness known from UEFA's Financial Fair Play rules, the scale of revenue alone means that finances of member clubs would see a massive advantage over all other football teams. As an example, this European revenue alone would be able to recoup the huge stadium redevelopments by Real Madrid or FC Barcelona within just 3-4 seasons! Of course such projects are financed through multi-year payment plans but the injection of funding means obtaining funding will become much easier for the biggest clubs.
While bulk of the extra revenue would come from broadcasting rights and sponsorship deals, matchday revenue would also increase vastly. By comparison, today's proposed reform of the Champions League guarantees each of the top clubs only 2-5 games against other top firms before reaching the knock-out stage. Meanwhile, ESL offers each of them 18 such games without risk of elimination.
This means members of ESL would not only have much more funding to redevelop their stadiums, the incentive to do so would also be far bigger than for other teams. If the secession proves successful, Camp Nou's reconstruction could come sooner, as could the new north stand at Etihad Stadium, or Man United's long-standing dream of nearing 90,000 at Old Trafford. Financial safety and return on any investment are boosted almost immediately with participation in the ESL.
But this comes at a price, which would be paid in "solidarity" by smaller clubs. Rising brands of European football, like Club Brugge or Dinamo Zagreb, might find themselves unable to run their privately-funded stadium redevelopment schemes. The same would apply to all aspiring teams that would now be far further from the elite than before ESL, unable to reach levels of revenue available before. How much of such fears proves true will depend on the Super League's actual formation and following reaction from UEFA.
Author: Michał Karaś