Manchester: Old Trafford expansion finally closer?
source: StadiumDB.com; author: michał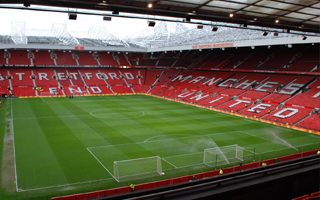 Daily Mail didn't even wait a whole day before restarting speculation over expansion of Old Trafford. Is it more realistic this time round?
It's been literally several hours after Manchester United's announcement that some 2,300 seats at Old Trafford would be lost when Daily Mail published their news of planned expansion of the stadium. It's since been reposted by dozens of news outlets.
Except that the Daily Mail story revealed absolutely nothing newer than last year's ESPN post about the same project. In short, the "breaking news" would mean 7,500 seats added on top of the current south stand and further 5,000 seats in its corners. Put more simply in a gif, it would mean this: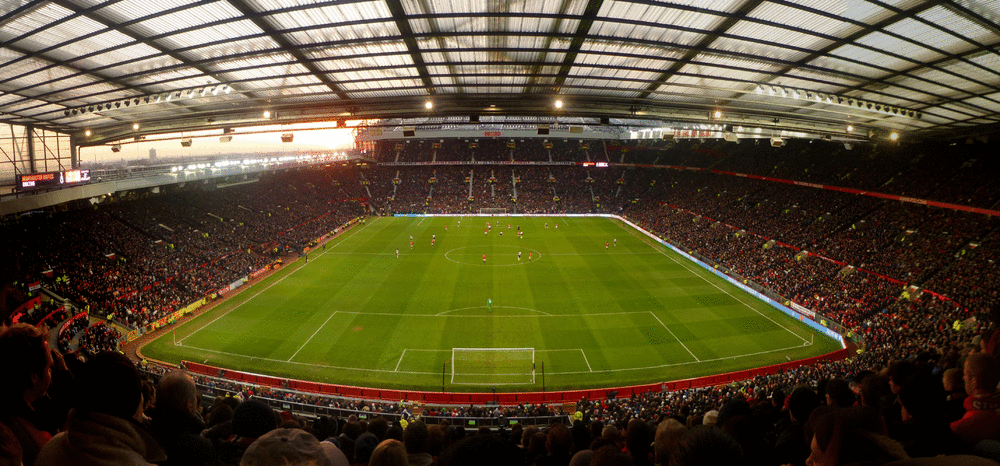 Apart from adding that the expansion would include safe standing, Daily Mail had nothing new to deliver. One major difference between ESPN's piece from March 2016 and the latest rehashing by Daily Mail is timing.

After yesterday's announcement by Manchester United one of the club's main supporters associations, MUST, released a statement urging the club to expand Old Trafford.
"We will also be making a strenuous argument for general expansion of stadium capacity. We believe Manchester United should adopt an ambitious approach which not only reclaims the capacity lost during this process but ultimately takes Old Trafford's capacity to the largest in Europe."
The statement is of course far too optimistic (after all, Camp Nou may go beyond 105,000 seats soon and that's beyond Man United's reach) but at the same time has merit. After all, Manchester's 88,000 seats would most likely mean 85,000+ tickets sold which would surely be more than other European clubs, especially the long-standing leader Borussia Dortmund.
Timing of Daily Mail's news is also important for another reason. Last year's finances revealed that Manchester United are again Europe's best in revenue, breaking records with £515 million and putting the Red Devils ahead of Real and Barca for the first time since 2003/04. The club is also known to have been preparing for expansion of Old Trafford for some time.
The only remaining question is whether the difficult operation of building atop railway tracks would be viable financially. It's possible technologically, yet might not prove good value for money. But the answer to that remains unclear.