UEFA: Last 2021-2023 finals awarded
source: StadiumDB.com [MK]; author: michał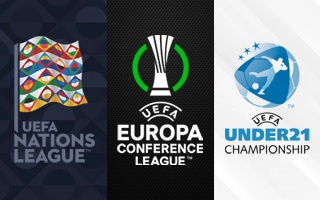 We might not be talking Champions or Europa League but it's still an exciting announcement by UEFA. Italy, Albania, Romania and Georgia will shine in the Nations League, Europa Conference League and U21 Euros between 2021 and 2023.
During yesterday's UEFA Executive Committee videoconference a series of important host selections was made for the 2021-2023 period. Obviously, Euro 2020 will take place next year, while host venues for the Champions League finals (Istanbul, St. Petersburg, Munich) and Europa League finals (Gdańsk, Sevilla, Budapest) have been shifted one year later each in order to wait the pandemic through.
But now we're back to business with smaller tournaments, hopefully to be played without COVID-19 in the background. Here are the three latest hosting rights, awarded last night.
Albania grab their first final
In 2022, for the first time ever, the new UEFA Europa Conference League final will take place. It will conclude a season-long fight between 184 clubs from all member associations.
The tournament's fist final will also be the first final of any European tournament hosted by Air Albania Stadium. UEFA wants it cleaned of naming rights, of course, so the interim name is National Arena. Exact date of the game hasn't been selected yet.
2021 Nations League to end in Northern Italy
Before we move on to the new club tournament, Italy has been given the final four games of the 2020/21 UEFA Nations League. They will be shared by two stadia. First, on October 6 and 7 of 2021 San Siro in Milan and Juventus Stadium in Turin will host their semifinals. Then on October 10 the final will take place in Milan, preceded by third place play-off on the same day in Turin.
Three stadium debuts during 2023 U21 Euros
Are they separated or connected by the Black Sea? According to UEFA, it's the second answer. Romania and Georgia will together host the 2023 European Under-21 Championship games, each putting forward four stadia.
Aside from the obvious choices of their national venues in Bucharest and Tbilisi, there are some interesting picks, including three venues that have never before hosted international tournaments. These include Stadionul Steaua (completed just days ago), Batumi Stadium (officially handed over, though yet to see crowds) and the Fazisi stadium in Poti, being completely rebuilt to host 6,000 people.