StadiumDB Newsletter: Issue 95 - From #StadiumOfTheYear to #COVID19
source: StadiumDB.com; author: michał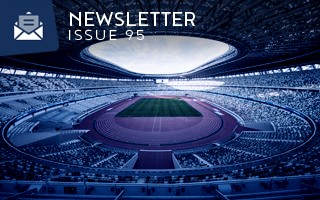 What a turbulent time it's been. Most of the world went on lockdown since we last wrote our newsletter, including us being quarantined. But that didn't stop a whole lot from happening, here's what's been on our agenda recently.
First things first, Stadium of the Year 2019 is already in the past, though the glory is quite current for both Puskás Aréna (Public Award) and Tokyo National Stadium (Jury Award). We'd also like to mention Tottenham Hotspur Stadium, Bankwest Stadium and Al Janoub Stadium, which have also been ranked very high in one or both votes. We've counted 30,632 votes from 127 countries/territores, especially happy to see many people in South Korean Daegu getting involved despite extremely difficult COVID-19 situation they were enduring at that point. But thanks to everyone who got involved, not just Daegu FC fans!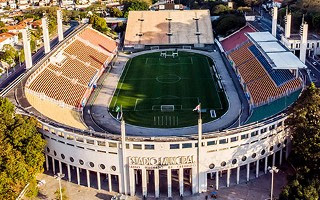 Ah yes, COVID-19. With no football being played, we're covering some of the developments directly associated with the pandemic, but not all. Please don't think it's intentional that we miss some stories, but at times when hundreds of stadiums are potentially offered as field hospitals, shelters or testing labs we will only cover cases that stand out rather than trying to catch all the news. We'd love to cover all of it, but we have very limited manpower, especially under lockdown, and would still rather focus on stadium projects and how they are ran (or not) during the crisis. So while we're always open to receiving tips about stadia being used in the fight against the pandemic, we can only cover a fraction of what's going on. And we sincerely hope there will be no more news of great names in stadium designs perishing because of the virus.
With COVID-19 now present on all continents, we should expect major disruptions to stadium plans, of various kinds. But even within a single country the impact may differ significantly, as proven in the US, now the global epicentre of the crisis. While in Columbus (Ohio) construction of the new Crew stadium goes on uninterrupted, as do enabling works in Nashville (Tennessee), in Austin (Texas) the new Austin FC construction site had to be abandoned.
Like in Austin, in Europe some projects may see a halt. Bundesliga's SC Paderborn wish to stop their stadium expansion after completing phase one. The second part would only come when workers are safe to return. In Italian Bergamo there are many more issues than just stadium redevelopment and those also impact when its second phase would begin. Ironically, lack of football in upcoming weeks might speed works up, of course if public safety enables getting back to work.
Meanwhile, for projects still in the planning phase things don't seem as complicated. A lot of work – be it design, tendering or other proceedings – can be delivered remotely or has been impacted only to a minor extent. That's why the new stadium of Everton is expected to come as planned, so are the proposed venues in Płock (Poland) and Jena (Germany). However, for Spain's Valencia it once more proved that market instability can derail stadium plans and we're looking into weeks, maybe months of waiting...