Liverpool: Everton expected to build as planned
source: TheGuardian.com / LiverpoolEcho.co.uk; author: michał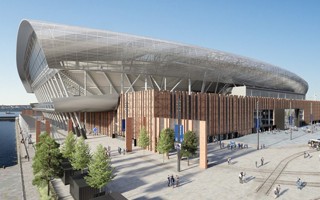 Exactly today the process of public consultation on new Bramley-Moore Dock stadium ends. Regardless of the ongoing pandemic, there are no delays expected to hit the project. Should go under construction in Q4 of 2020.
Today is the very last moment to comment on Everton's proposed Bramley-Moore Dock Stadium. We should point out at this stage that it's a different process than the consultation of 2019, which was carried out by Everton independently, to prepare the best planning application possible.
The current process is required by British law in order to allow everyone to comment on any project. Hopefully the thorough process of 2019 will mean there is no significant opposition that could cause any delays.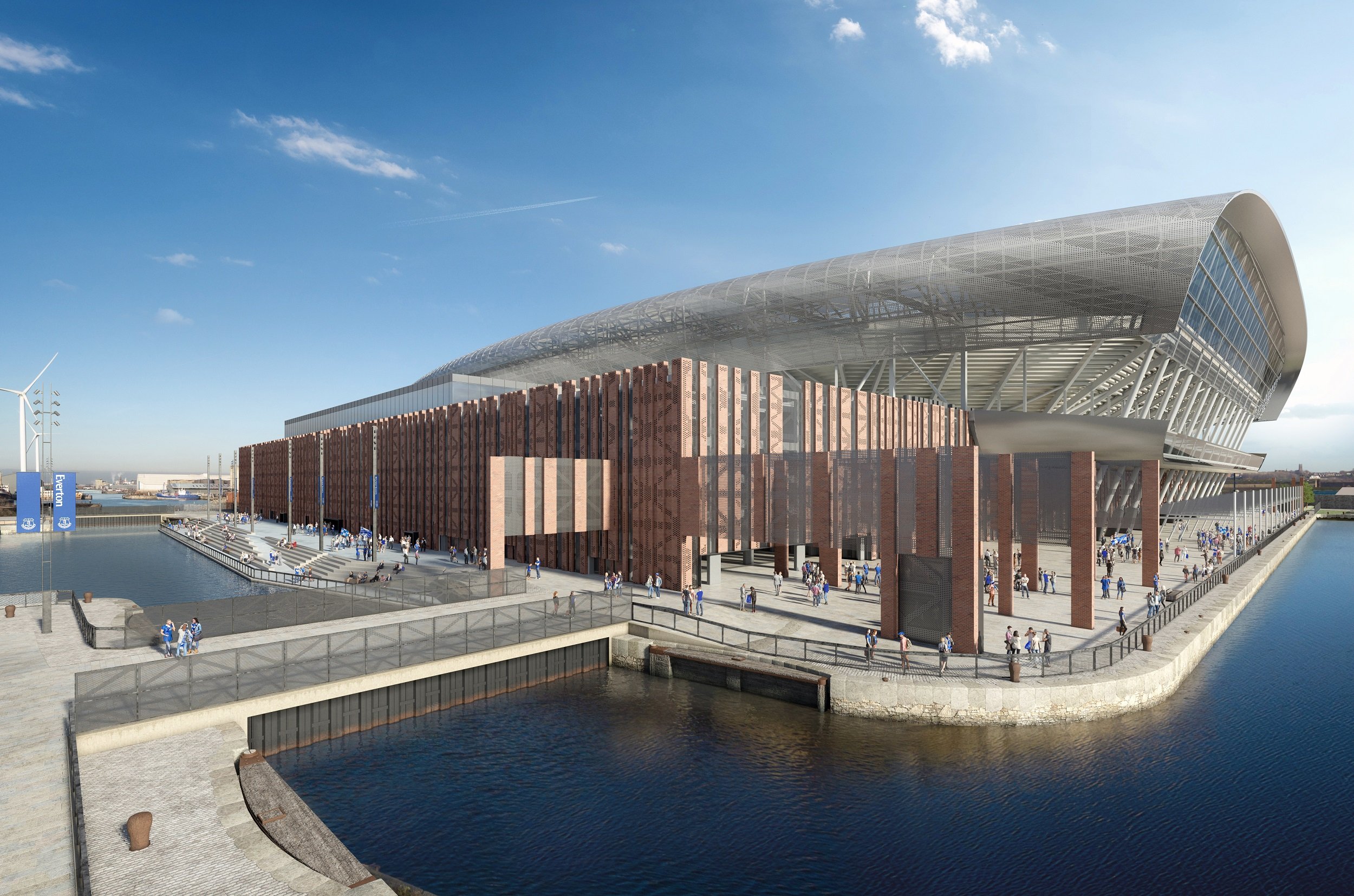 © Everton FC, Meis Architects
With the consultation period closing, city officials will soon begin evaluation of all submitted comments. The proceedings do take time. Keep in mind, the club had filed its planning application before Christmas of 2019 and it wasn't validated until Feb 20. And no wonder, the notion has well over 400 attached documents, going into thousands of pages.

© Everton FC, Meis Architects
The football club and Meis Architects had to face quite a few challenges, among which archeological and heritage issues were a significant hurdle. The stadium's initial scale had to be reduced significantly (height reduced from 61.4m to 54.2m, width and length also cut) without significant loss in capacity or floor space.
Everton are expcting for the proceedings to end early into the summer, when the green light should be given. This date is important particularly regarding the ongoing SARS CoV-2 virus crisis. By that time it should be under control. Selected earlier this year, contractor Laing O'Rourke expressed no fears about availability of labour by September. Construction should thus begin in 2020's fourth quarter, as planned.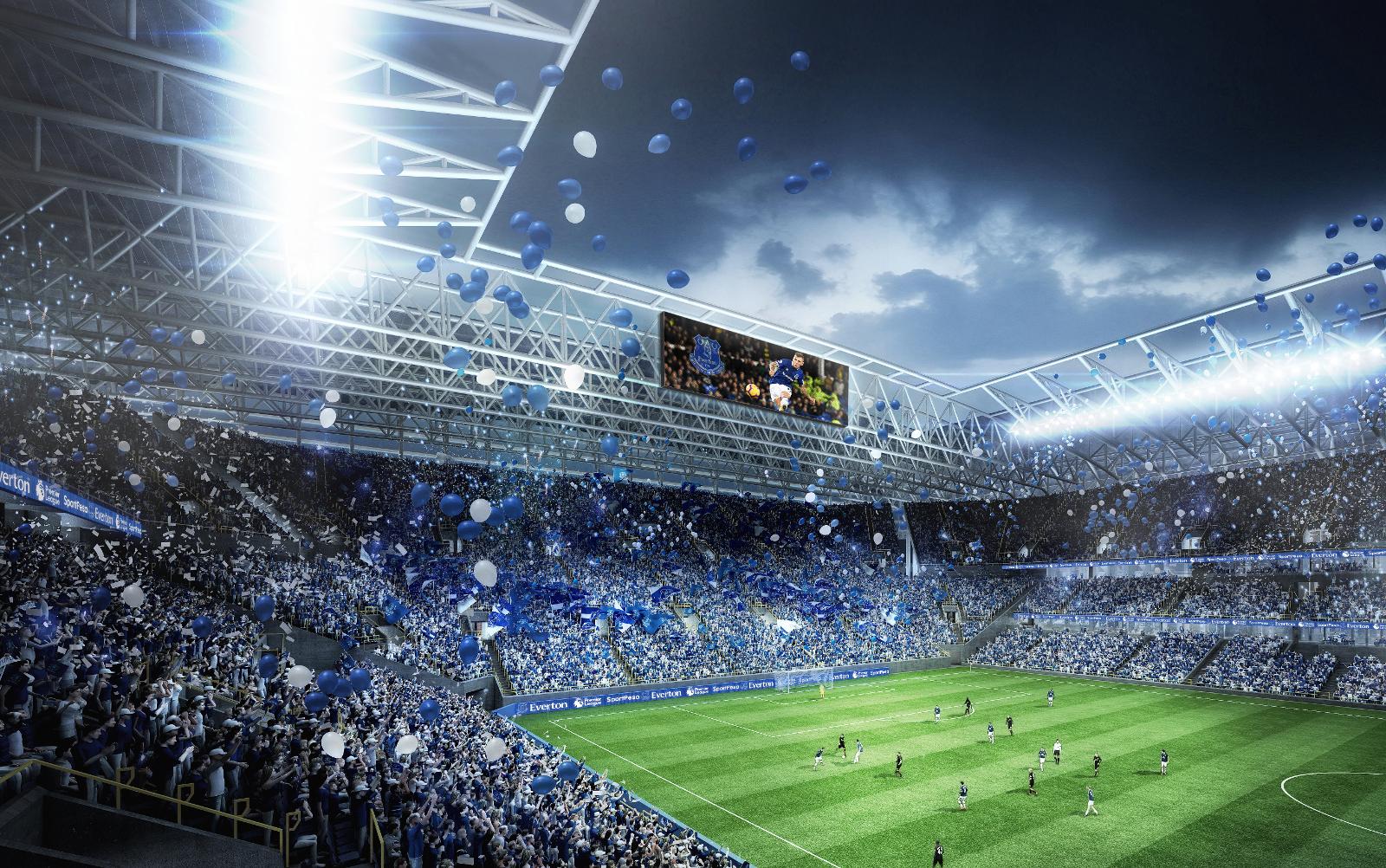 © Everton FC, Meis Architects
Henri Murison, director of the Northern Powerhouse Partnership (aimed at boosting development in the north of England) expects this megaproject to be a major catalyst that will help restart the economy after the COVID-19 crisis. While public investment should secure survival of key branches in upcoming months, private business is key in recovery.
Liverpool mayor Joe Anderson assured during the All Together Now podcast that he cannot see this project delayed. "It's a difficult one to judge but I would probably say I can't see it having any delay at all, Covid-19 or Brexit."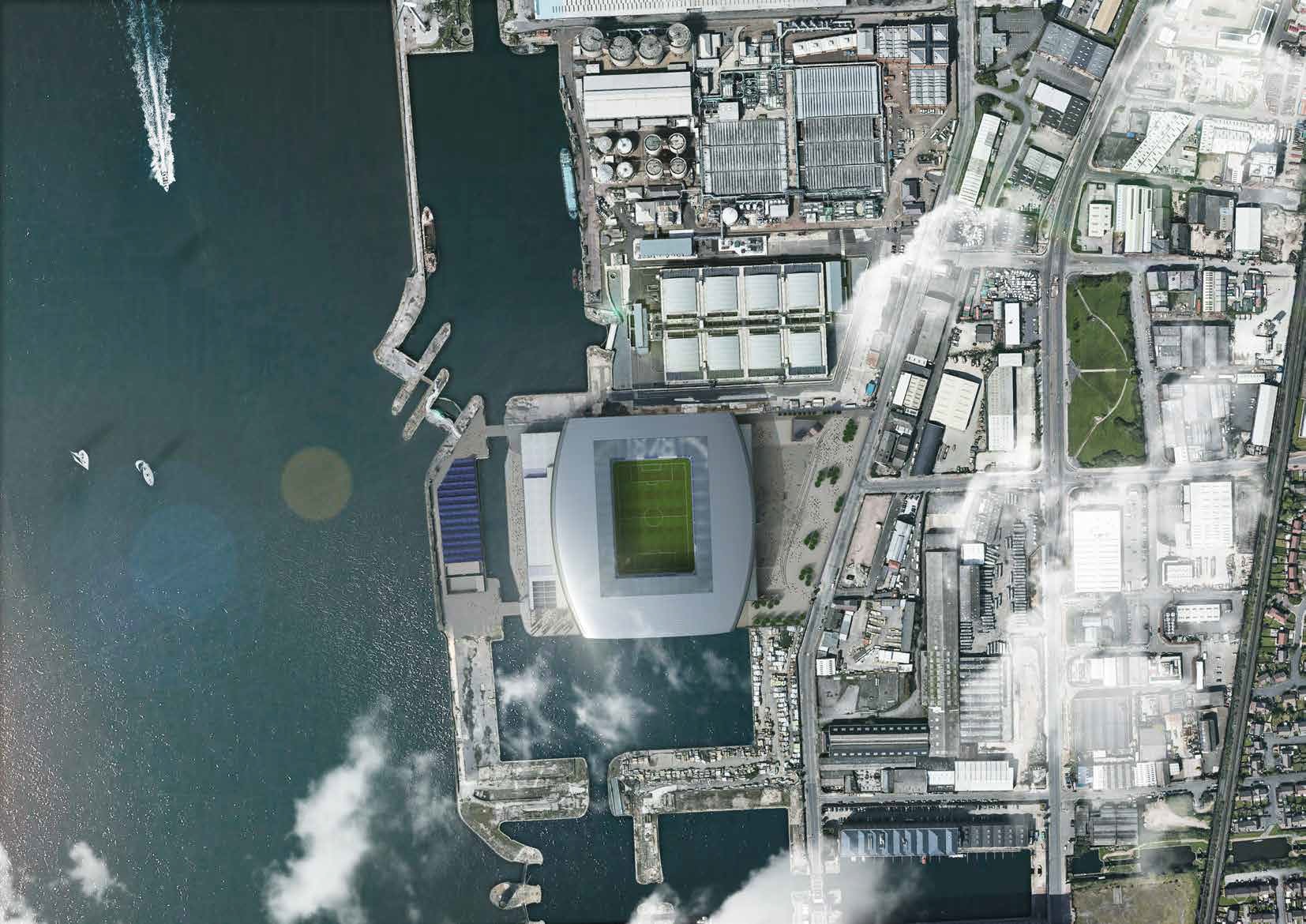 © Everton FC, Meis Architects