Poland: Krakow fixes one mistake, could make another one
source: StadiumDB.com; author: michał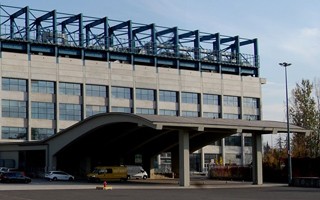 After over a decade the city of Krakow has bought the copyright to its largest stadium. Finally, repairs and upgrades can be made without risking lawsuit from the architects. But it could hardly come at a worse time.
It might not rise to the gravity of criminal negligence, but it's an error of Krakow's authorities that's been mercilessly mocked for years. When signing contracts for the design of new stands at Stadion Henryka Reymana (commonly known as Wisła Kraków stadium), officials forgot to secure transfer of copyright.
As a result, architects from Studio Architektoniczne (now Archetus) were able to effectively block any major changes. Even repairs after the 2013 collapse of sections of roof sheeting (caused partly by faulty design) haven't been done to this day.
But, as of last Thursday, Krakow is now the copyright holder. The contract was signed after over a decade of negotiations mixed with court battles and comes at quite a price. In total Krakow will spend PLN 9.7 million (€2.15m), which is over 3 times the original design contract price, according to Onet.pl. Majority of the price will be paid this year (PLN 7.6m), the remainder next year.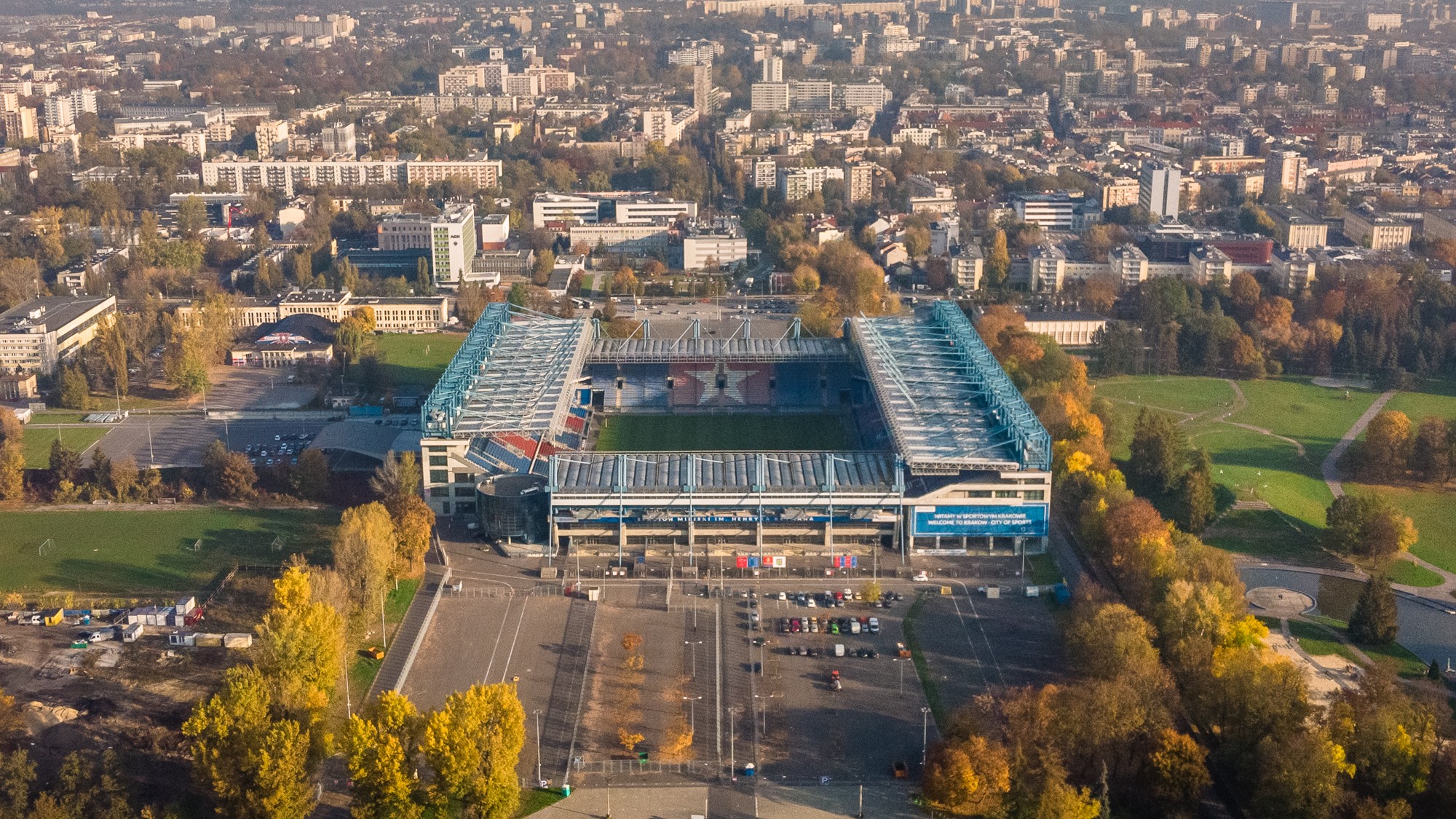 © Stadiony.net
Necessary, but timing unfortunate
As mentioned before, the copyright purchase was needed for a long time and is overall a step in good direction. Especially that the stadium will turn 10 years in 2021 and requires significant investment.
Repairs or revamps are needed across nearly all stands in order to finally make it functional. For years almost no corporate tenants were willing to lease spaces here due to high cost of heating and air conditioning, while the stadium has completely failed to live up to promises of a new leisure hub operating 365 days a year.
In fact, the city currently plans to use bulk of remaining floor spaces for offices of the public administration. Meanwhile, spaces behind the north and south stands – initially promised to be filled with training fields for Wisła's youth – will likely be occupied by multi-level parking. Final price tag for these changes is unclear, but early estimates suggest spending of PLN 60 million (€13.25m).
That's not the end, too. Further works are expected as Krakow is preparing to host the 2023 Eurpean Games. Final extent and price is yet to be determined, but will surely be footed by the taxpayers.
Here's the problem: In recent weeks Krakow has seen drastic cuts in crucial social spending. Public transport has been rescheduled and is nearly non-existent most of the day, impacting people who don't own a car. Schools and pre-schools are also seen subsidies cut, while youth community centres are to be dissolved across the city.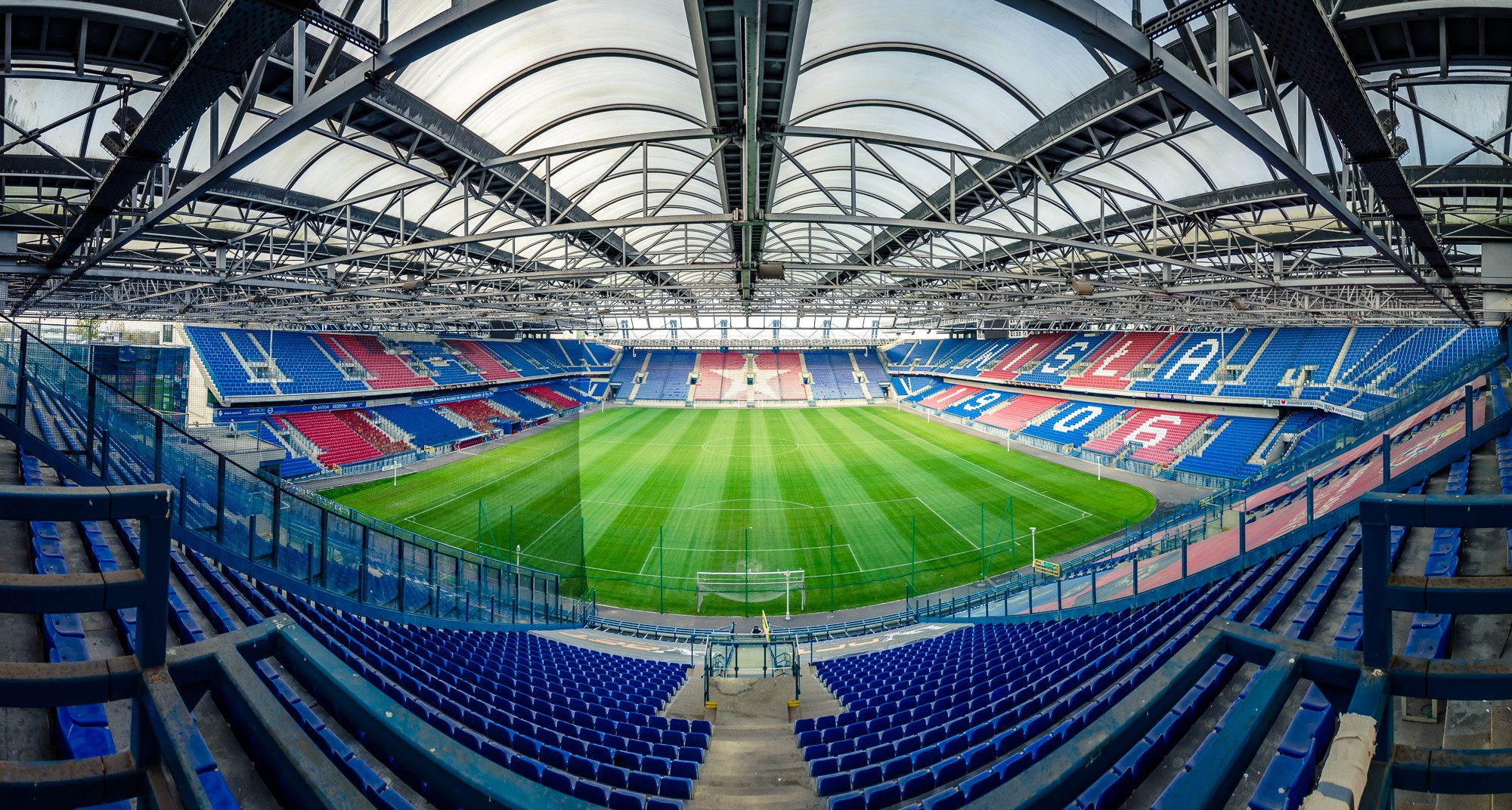 © Stadiony.net
It's thus no wonder that increasing number of residents is opposed to the stadium spending. Not only has the stadium cost over PLN 600 million in the first place (over 600% the original estimate) and to this day the final price tag hasn't been revealed, but further spending and hosting of an extremely unpopular event seems excessive if basic needs of residents are not met.
In a couple of days the petition to save youth community centres gathered over 11,000 signatures and is expected to grow further. Social movement called Kraków przeciw Igrzyskom (Kraków against the Games) has been revived immediately, having previously quashed the city's lavish plan to host the Winter Olympics. As frustration continues to grow, it could again gain momentum.
Wisła? Who cares about Wisła...
Perhaps the biggest irony is how the city has been treating Wisła Kraków, the only prospective anchor tenant of the stadium. After turbulent several years the club is getting back on its feet, albeit slowly, and has plans of its own to take over management of the stadium. In recent years Wisła was only renting it on matchdays, because using it every day was prohibitively expensive, partly because of multiple design errors.
But if the city carries out its plan of putting city employees in offices under the stands and switching playing fields for multi-level parking, Wisła would not be able to make a profit on stadium operation. This could impede the club's growth for many years. To make it worse, the White Star last year found out about municipal plans from the media, the club hasn't been consulted at all. Supporters had to start a grassroots movement to force public consultation of the plans, expected later this year (but subject to change because of the pandemic).
This mimics Krakow's initial approach, when building the stadium. The club was excluded from nearly all considerations. At one point the architects and municipal officials were only planning to include two ticket windows for a stadium of 33,000 seats, not interested the slightest in what the actual demand was. Even the stadium's size was selected against the club's interest...